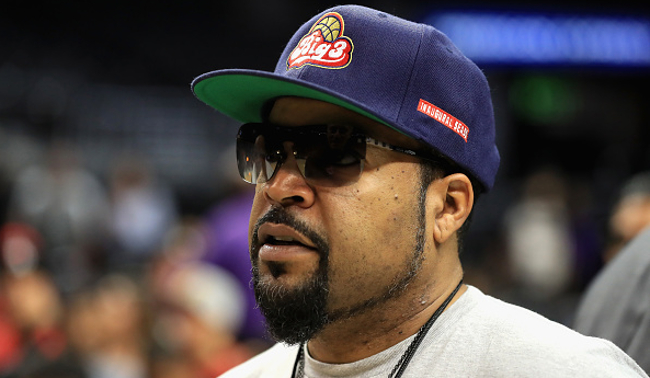 Ice Cube's BIG3 basketball tournament just wrapped up its inaugural season, and by most accounts, it was an unqualified success. With a host of former NBA stars, healthy television ratings, and big turnouts in every city, Fox Sports recently announced that they'll bring it back for another season next year. And this time around, it could feature even more marquee names.
The undefeated Trilogy – led by Rashad McCants, Al Harrington, and Kenyon Martin – took home the league's first-ever championship on Aug. 26, but Cube's brainchild had the misfortune of being scheduled on the same night, not to mention in the same city, as the highly-anticipated boxing match between Floyd Mayweather and Conor McGregor.
Needless to say, Cube wasn't too happy about it, as he told Rohan Nadkarni of SI.com:
RN: What was your reaction when the Mayweather-McGregor fight was announced as the same night as your championship game? [The BIG3 would eventually give up the T-Mobile Arena for the fight]

Cube: Pissed off. I was pissed because I felt like I don't want to share that date with anybody. I want all the focus to be on the championship. That was our only game live on Fox. Something I wish could have happened on another date. Ain't nothing going on the next weekend.
As Cube indicated, all but the championship game were broadcast in tape delay on Fox Sports on the Monday following each game, and it remains unclear whether the network will air more live games in the future. Either way, we can't wait to see if one of our dream players will end up on a BIG3 roster next season.
(SI.com)