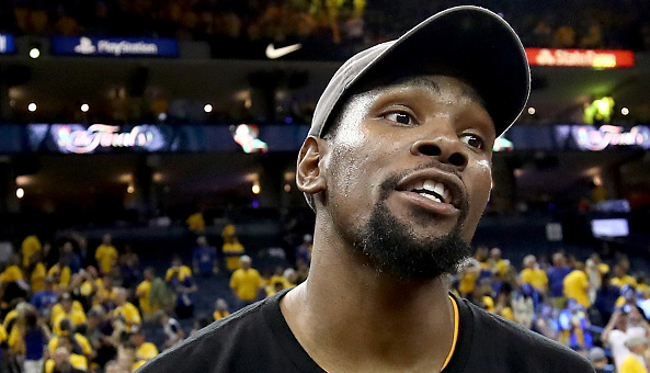 An already exceptionally weird off-season got even weirder this week when NBA Twitter discovered that infamously thin-skinned Warriors superstar Kevin Durant had quite possibly been using alternate social media accounts to argue with his haters online. The complex meta-scaffolding and teetering levels of irony are enough to give you vertigo.
It all started late Sunday night when KD's Twitter account responded to a question about why he left OKC by referencing himself in third person, immediately arousing suspicion that either he wasn't the one doing the actual tweeting or, worse, that he'd forgotten to switch over to his "burner" Twitter account before responding.
Surprisingly enough, Durant sort of, kind of owned up to it during a tech crunch conference in the Bay Area on Tuesday when he apologized for criticizing his former teammates and coach. But it was too little too late as the very platform that emboldens his critics and which he uses to anonymously defend his honor has, of course, discovered his subterfuge and has in turn been having a field day at his expense.
Regardless of how you feel about the whole ordeal, the torrent of memes that it produced was well worth the price of admission. Behold the glory: