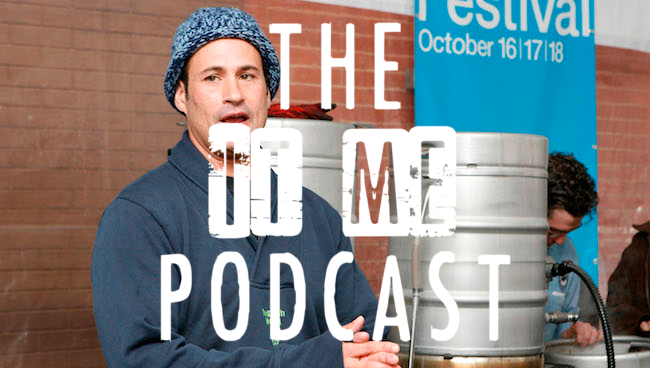 Hello, friends. The "it me" podcast is back again this week because people continue agreeing to come on and talk to us about sports and other things that are tangentially related to sports. This week, Martin and I were joined by another fantastic guest as Dogfish Head Brewing Company founder Sam Calagione popped in for a conversation about the craft beer industry, sports, and more. Calagione had some fantastic stories about how Dogfish Head got its start, collaborating with Chris Bosh on a beer, and some brewing efforts that didn't quite work out as he had hoped.
On this week's episode, we discussed:
The craft beer industry
Doing it for the love of creating something vs. trying to cash in and cash out
Sam's football career on the least successful high school and middle school teams ever
How he started making beer with an electric football table
Making a beer with Chris Bosh
His failed garlic beer
Why Sam is rooting for the Cavs
Martin and Robby let Sam go so he can do more important things
Chris Bosh, interesting human being
The inevitable Cavs-Warriors NBA Finals
Robby explains why the Cavs probably don't have enough for the Warriors
Why Durant and Curry need to win and have great individual performances to help their career narratives
Why Klay Thompson is in the best position possible
Martin's theory that the Cavs have "it" this year and will win
And much, much more!
As always, comments and tweets are welcome. Subscribe to us on iTunes, too! You can find Robby at (@rkalland) and Martin at (@martinrickman). Dogfish Head Brewing is at (@dogfishbeer). Sports are great and so are friends, but sports are always better with friends.
Special thanks to the band Annabel for our intro and outro music. They're really good. You should buy their music at their website or perhaps see them play a show some time.