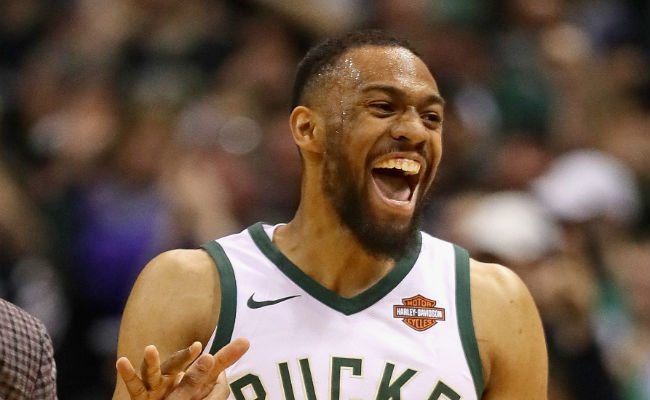 Jabari Parker went into the offseason facing an uncertain future, as the Milwaukee Bucks had a decision to make about his career. Parker, though just 23, had endured a major injury and started just three games last season, and the Bucks had the chance to walk away from Parker in restricted free agency and start over.
Parker was frustrated by a lack of playing time in the postseason, and his future with the team was labeled as "uncertain" by many, including Parker himself. The talk surrounding Parker was that a change was needed, and that a number of teams would be willing to take a chance on him in a potential free agency.
It was reported on Friday that Parker would like to play for the Bulls, and a report from ESPN's Adrian Wojnarowski indicated that there was movement on a deal. That certainly ended up being the case. Gery Woelfel of the Racine Journal Times reported early Saturday that Parker's qualifying offer from the Bucks had, indeed, been declined and that Parker would sign a two-year deal with the Bulls.
Wojnarowski reported Saturday afternoon that the deal was done, and that the Bucks had worked together with Parker to release him from his RFA status to negotiate with Chicago.
Wojnarowski also reported on the second year of the deal, which will give Chicago significant wiggle room to renegotiate a deal with Parker based on his first season with the team.
Parker was up-and-down last season as he returned from a torn ACL in February. He averaged 12.6 points per game on 48.2 percent shooting from the field and 38.3 percent shooting from three, and while it took him a little to shake off the rust and find his form, Parker picked things up in April (averaging 19.5 points and 8.2 rebounds in six regular season games). Parker was highly-touted out of Duke and could have a long career ahead of him, but he needs to stay healthy and regain the form that made him the second overall pick in 2014.
In Chicago he'll join a team that matched Zach LaVine's $78 million qualifying offer and have a number of bodies in the front court — Robin Lopez, Lauri Markkanen, Bobby Portis, and Wendell Carter. Carter had a strong Summer League, so it will be interesting to see what the Bulls can do this season, and what Parker can do with his second chance.