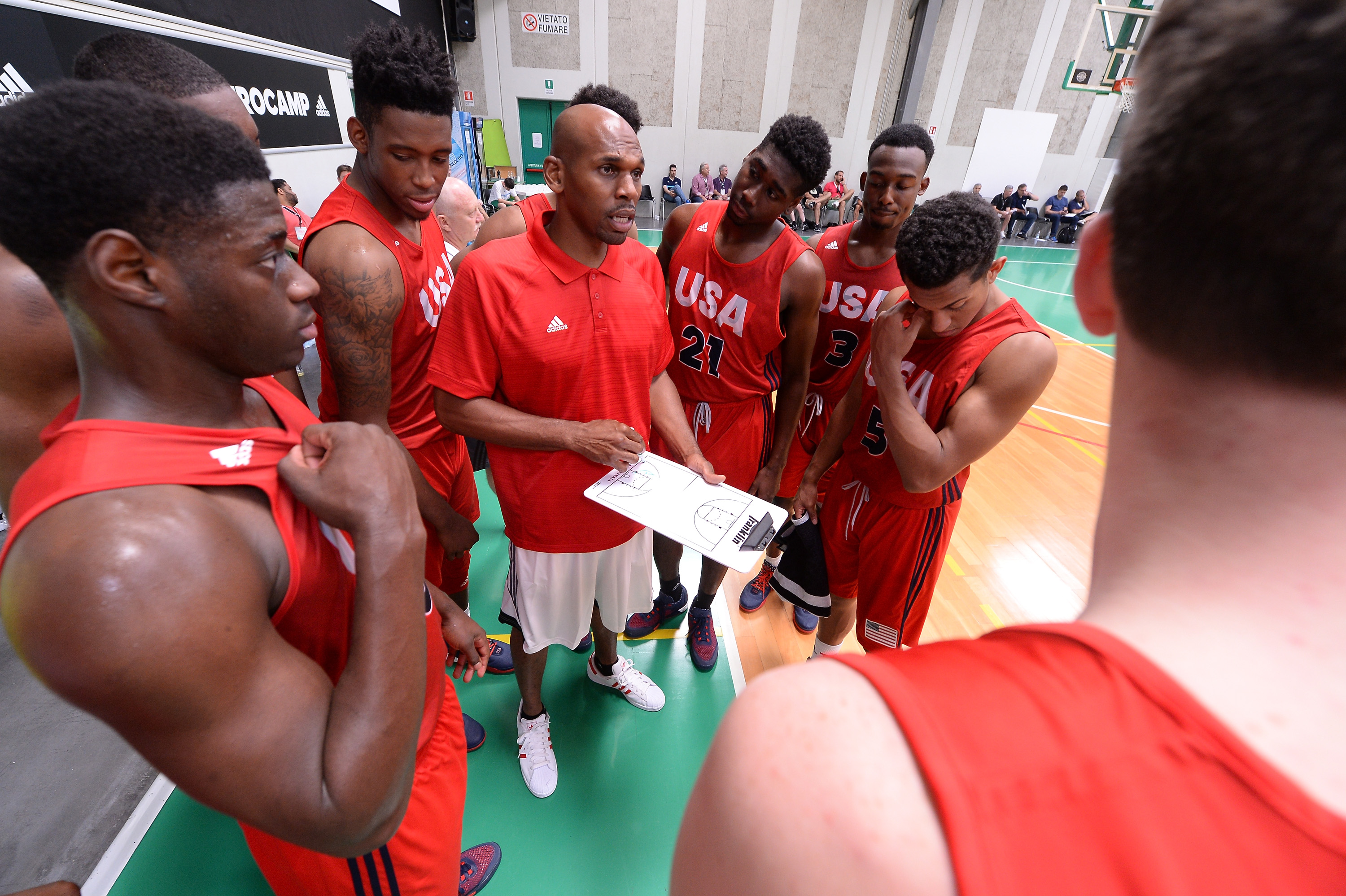 Raptors 905, Toronto's aptly named D-League affiliate, recently hired former NBA All-Star and low-key bad boy Jerry Stackhouse as their new head coach. Stackhouse has both the credentials and the gravitas to be an effective and hopefully successful coach, but it seems likely that he will also a terrifying head coach, as he's quietly one of the most intense on-court personas the league has ever known.
Those who have felt the wrath of Stackhouse are numerous, and include his friends (Allen Iverson), a coach (Byron Scott), and, of course, Christian Laettner! He even called out Richard Jefferson sort of just because? His intensity knows no bounds, so the players on Raptors 905 will strive for their chance to get called up to the NBA, but also strive not to become the next victim in the folklore of Jerry Stackhouse.
But there's good news for Coach Stack! Much like everything else about the D-League compared to its big brother the NBA, things are cheaper.
Setting aside $1000 in anticipation of receiving a whopping 20 technical fouls does sound like a fairly good idea, but also may be lowballing it?