Few players in the NBA captured the hearts of fans more than Sixers center Joel Embiid last season. His highly anticipated debut season after sitting out two years due to foot injuries was more successful than most anyone could have imagined in his small sample size. Embiid played just 31 games, but averaged 20.2 points, 7.8 rebounds, 2.5 blocks, and 2.1 assists per game, while leading Philly to a 13-18 record when he played.
Embiid's play on the court helped solidify his place as a Philadelphia folk hero, as his on court dominance paired with his lovable character off the court that he'd shown through interviews and social media posts since being drafted. Embiid became the living embodiment of "The Process," battling through his injuries to get on the court and prove that, with the right patience and forethought, the best value can be attained. However, his season ended prematurely when it was discovered that he had a torn meniscus, but Embiid is on the road back to the court.
DIME Magazine spoke with Embiid on Thursday while he was on an NBA trip to the UK for the Champions League Final and gave us an update on his rehab, what's on his playlist right now, why he's put his pursuit of Rihanna on hold, and what the next step in The Process is for the Sixers.

You're over in the UK for the Champions League Final, what are you looking forward to the most on your trip?
I'm just a big football fan, so seeing the players and all. That'll actually be my first soccer game, especially in this type of environment, watching it in a big stadium and it's going to be exciting. It'll be fun to meet the guys and hopefully [Real Madrid] will win. It'll be exciting. I mean, the players, I love them so I think I'll have a lot of fun Friday and Saturday.
You'll be at the legends game on Friday, are you going to get out and show your soccer skills at all or just hang back and watch on the sidelines?
If I get the chance I'm going to show some soccer skills, but I don't think I'm going to be able to play because I haven't been cleared to get back on the court yet. But I can still juggle the ball.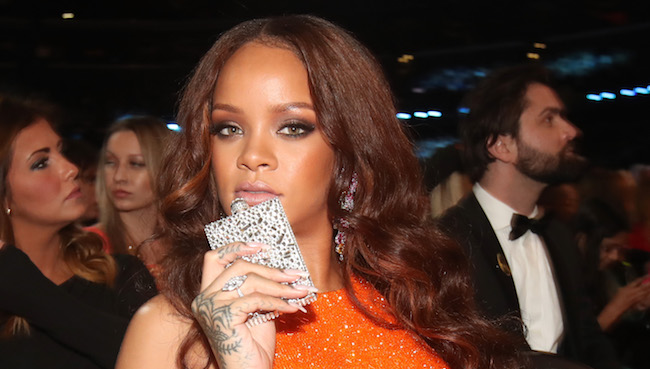 I know you're a big music guy. What's on your playlist right now that you were listening to on the flight over?
I mean my favorite song is "Wicked" by Future. I think everybody knows that. I'm a Drake fan. I'm a Future fan. I'm a Meek Mill fan. I'm a Rihanna, [Ariana] Grande, Selena Gomez fan. So, that's what I listen to right now. And I'm a big Taylor Swift fan, too. A little bit of everything.
You mention Rihanna, any update on your pursuit of Rihanna?
No, I'm focused on rehab [laughs]. That can wait. My career comes first right now.
Speaking of, how is your knee feeling and where are you at in the rehab process?
I'm feeling good. I'm supposed to see the doctor next week and they're going to check everything just to make sure everything looks good. But I've been feeling good so I expect to be back on the court next week.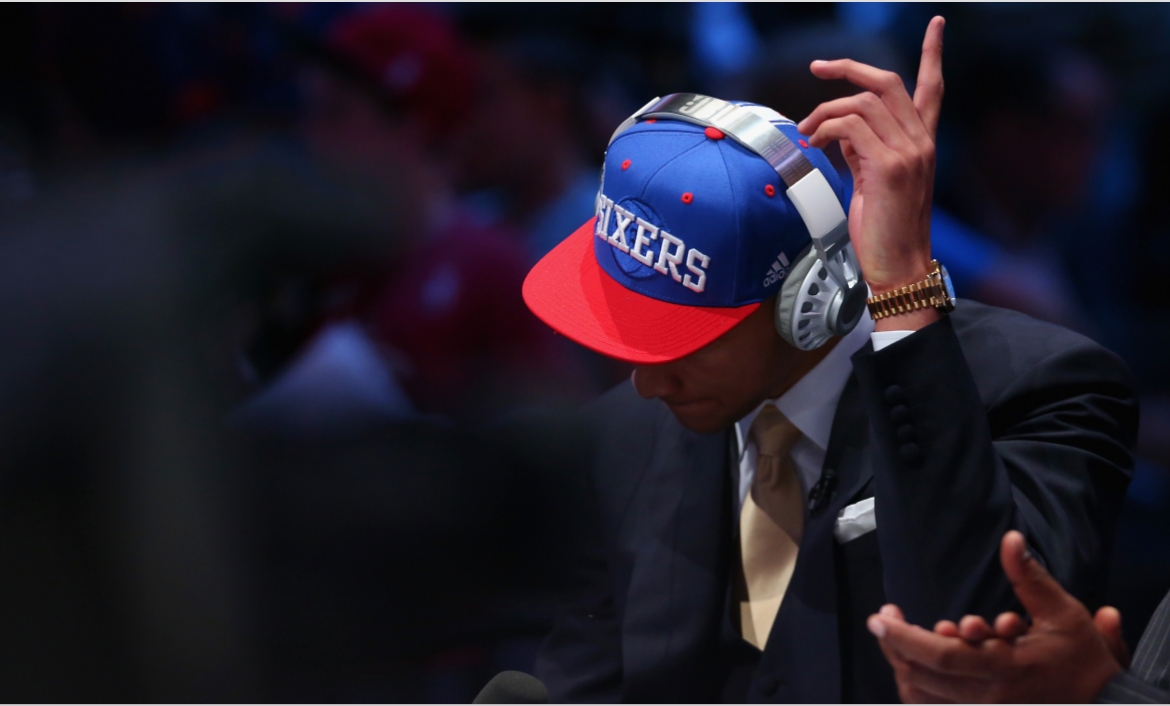 What's the next step for the Sixers as a team in "The Process" and your expectations for next season?
I think next year my expectation will be to stay healthy and the main thing will be to make the playoffs. I think next year we can definitely make that happen and I'm excited about it. I think it's going to be a really fun season, especially for our fans and for the city and I can't wait.
We saw you at the NFL Draft and you were surrounded by fans chanting "Trust The Process." How much fun is it for you when you go out and you get that love from the Philly fans and being a superstar the way they embrace you?
Oh, it's great. I love Philly. They've embraced me and I love going to that type of event. I get really hyped when they chant "Trust The Process" and I'm really proud of myself because I feel like everybody should Trust The Process. But it's really fun, just going out all over and people saying they Trust The Process, and it just really shows that they believe in what the team is doing.
For people that haven't seen Ben Simmons on the court, having seen him on the practice court, what can you tell us to expect from your young core of you, Dario [Saric] and Ben when you get on the court together?
I mean, basketball will be exciting. I thought we had a good year this year, so I think next year when we have everybody healthy — I mean we'll have to learn how to play with each other on the court — but I think it's going to be really fun. I thought I had a lot of fun last year, but next year is going to be extremely fun.