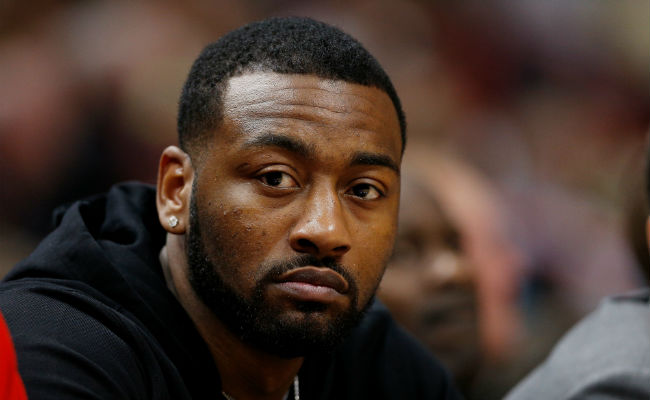 John Wall's season ended in late December when the All-Star point guard had surgery on his left heel to try and fix chronic pain from bone spurs.
We haven't heard much in terms of updates on Wall since, but most assumed he was progressing normally in rehab. However, it appears Wall has suffered a major setback in the form of a ruptured left Achilles that will force him to miss at least 12 months before he resumes basketball activities, as the Wizards announced on Tuesday.

The Wizards announcement notes that surgery has not been scheduled yet, but it will take a full calendar year from that surgery before he is back on the court. Wall had apparently suffered an infection from the surgery and suffered the injury in a fall at home.
As we've seen with DeMarcus Cousins, the process of recovering from a ruptured Achilles is long and arduous, and there will undoubtedly be questions about what level Wall will be at when he ultimately returns. Cousins' early success in Golden State provides optimism that Achilles' injuries don't have to be the disaster they once were in derailing a career, but it is still a major blow to Wall.