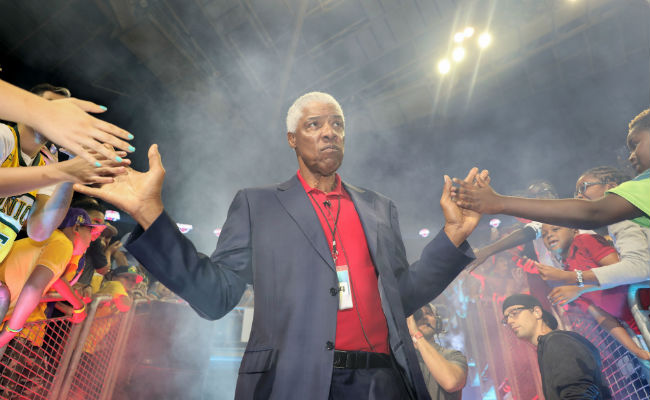 Dr. J had a bit of a scare on Friday night when he left a Philadelphia 76ers game and took a trip to the hospital for an unspecified medical emergency.
Fans of the basketball legend may have feared the worst with the little information that was given. And though we still don't know much, it appears that Julius Erving is doing just fine this weekend.
Members of Erving's management posted to his Twitter account on Saturday, giving a positive update about the Sixers legend. The tweet said Dr. J was given a "comprehensive" medical exam and that he's expected to make a full recovery.
The 67-year-old Erving was at the game on Friday because the team honored the 35-year anniversary of his "cradle dunk" against the Los Angeles Lakers. No one is saying exactly what happened to Erving other than that he fell ill, but it's good that the hoops legend seems to be OK. The Sixers and Erving's management said on Friday night that he was expected to be released from the hospital after evaluation, and that's exactly what happened.
It's always scary to rush to a hospital, but it's better to be safe in these situations. And, thankfully, it doesn't seem like they found anything serious in his examination.