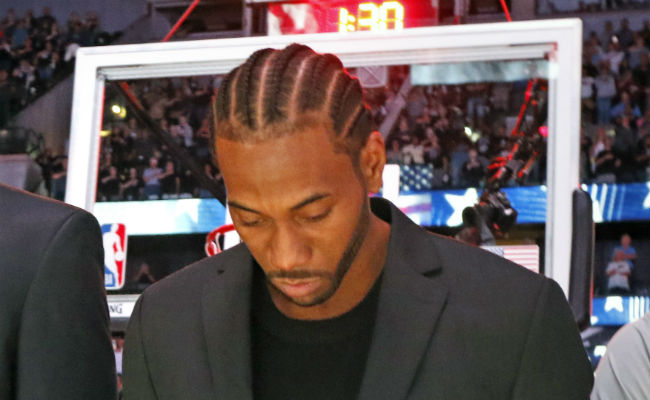 The San Antonio Spurs have gotten off to a fine start in the 2017 season, but the story thus far is the players they don't have on the floor yet.
Both Tony Parker and 2016 MVP candidate Kahwi Leonard have yet to play for the Spurs this season as both continue to recover from injuries they suffered in the postseason.
Leonard has missed the first 10 games of the regular season because of right quadriceps tendinopathy, and Spurs coach Gregg Popovich admitted on Tuesday that his rehabilitation has been a slower process than anyone in San Antonio would have hoped.

"He's just coming along more slowly, for whatever reason," Popovich told the media on Tuesday when asked why Parker, 35, is recovering quicker than Leonard, 26. He also gave a bit of an update on Parker, who also hasn't played this year b ut has practiced with the franchise's G-League team.
"It's just been more difficult for him to get through the rehab routine. His body hasn't reacted the same way. Tony is at the point where he has been going five on five and that sort of thing. He's not totally confident. It will be a few more weeks. But he's definitely going in the right direction, and so is Kawhi. It's just been taking a little bit longer."
Popovich said he expects Leonard to go through the same process that Parker is on his return to the NBA, which means a stop in the G-League might be coming for Kawhi as well. It all might be taking a bit longer than most hoped, but at least he'll get to wear those slick uniforms when he gets there.