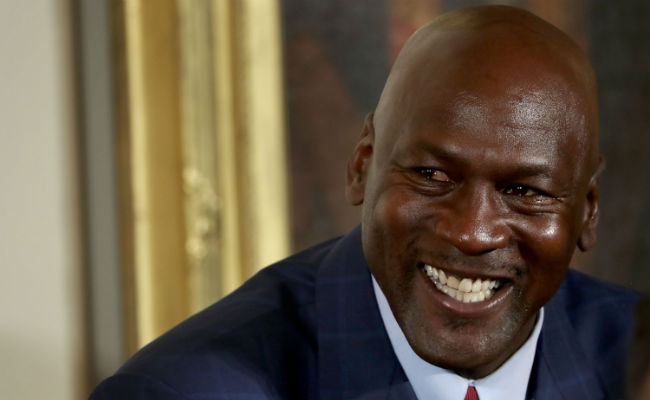 The list of people impressed with Kawhi Leonard's game can add one more name to it: Michael Jordan. When we last left His Airness at his Flight School Camp, he was talking about Kobe being better than LeBron because five beats three. (We also found out the GOAT is a Drake fan at the moment.)
Now comes high praise for one of the younger stars in the game, Kawhi Leonard. On a Facebook video posted by Spurs Uncensored, Jordan called Leonard at first, one of the best in the game, before correcting himself and saying Leonard is the best two-way player in the NBA.

The silent superstar for the San Antonio Spurs averaged a career high 26 points per game during the regular season and turned it up in the playoffs, averaging close to 28 points per game as the Spurs made it all the way to the Western Conference Finals. Leonard's postseason run was cut short by an inadvertent landing on Zaza Pachulia's foot in the Game 1, spraining his ankle and ending his season.
The two-time NBA Defensive Player of the Year is said to be making a full recovery from his ankle injury, and will be ready for training camp in late September.