At center court of the Michael Jordan Flight School camp — the one where His Airness offered his thoughts on LaVar Ball — Michael Jordan answered a bevy of questions from campers all wanting to get a glimpse into the mind of the GOAT. Some questions provided interesting responses, like who's his favorite artist (Jordan said for the moment, it's Drake), who was the hardest player he guarded (NBA Hall of Famer Isaiah Thomas).
But his most interesting responses came from campers who wanted to get His Airness's thoughts on the current state of the NBA, in particular who he thought was better, Kobe Bryant or LeBron James.
"There's something about five that beats three," Jordan replied.
Jordan clearly referring to the amount of championships both James and Bryant possess, but a campers follow up question proved a little more daunting for the six time champion. Who was better: Bryant or Jordan?
https://www.youtube.com/watch?v=SRhg7ffO9cY
"Do I think I'm better than Kobe?," replied Jordan. "He's like a little brother, do you have a little brother? Do you think you're better than your little brother? See I think I'm better than Kobe. He stole all my moves, I never took any of his moves."
One camper asked Jordan about Kevin Durant signing with the Golden State Warriors and whether he would have done the same thing during his playing days.
"Kevin Durant is a free agent he can go wherever he wants," replied Jordan. "I am a total supporter of free agents going wherever they want. Would I have done it, probably not. But he chose to do it, that's his own right, he has a right to do it. I'm not mad at him for doing it. I wish him the best. I would do it differently."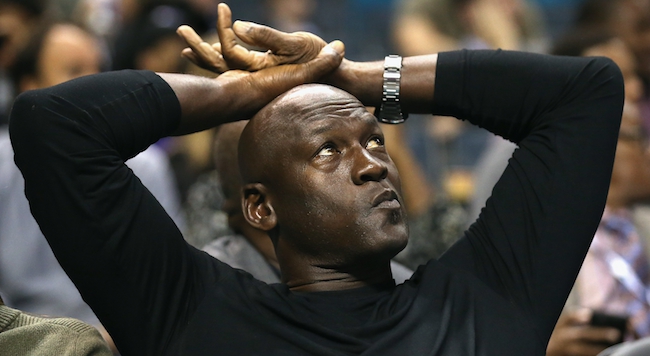 Jordan was also asked if he could go back on the court at age 54 and compete with the players on a nightly basis.
"No, I got a lot of aches and pains that I don't show here (at the camp)," said Jordan. "One game maybe, but not every night."
His Airness covered the gamut with these campers, and by giving a glimpse into Jordan's thought process gave the kids an experience that they will likely never forget.