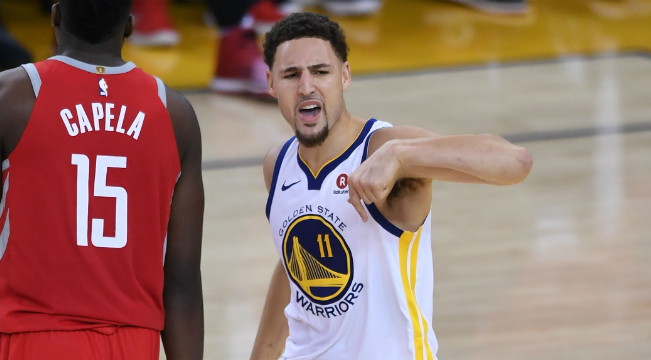 Maintaining a dynasty seems like a somewhat fortunate burden to bear from the outside. A team like the Golden State Warriors, for example, seems blessed with what can only be described as a good problem. The Warriors have four legitimate All-Stars on their roster and enough titles this decade to attract others to the team.
But paying all that talent isn't easy, and though Golden State has a dedicated front office willing to pay to keep it's stars at some point the bill comes due. The choice is simple for these stars: stay in Golden State and lose a bit of value on the market, or go elsewhere and get that big payday.
Thus far, the essential core of the Warriors has remained in Golden State. Steph Curry got his payday and wants to retire a Warrior. Kevin Durant is taking less to win more and Draymond Green hasn't exactly seemed to want out.
Klay Thompson might be the more intriuging potential free agent out of the group, and some have long suspected that Thompson running the show somewhere could really see his career stats take off, but there's apparently little interest from his camp in moving on, either.

Thompson himself hasn't said much, but his father, Mychal, says that Klay isn't going anywhere. He told the San Francisco Chronicle that Thompson will stay with the Warriors for years to come.
"Oh yeah, you can mark it down," Mychal Thompson said at a party to kick off the Thompson Family Foundation's first charity golf tourney. "Klay's going to retire in the Warriors' uniform. He's going to play at Chase Center (the Warriors' new arena, opening in 2019), and he's not going to be at Chase Center as a visiting player, he's going to be a Warrior for the next seven or eight years."
It would be admittedly weird to see Klay in something other than blue and gold, but the allure of something new or big money or even just a chance to do something on your own can strike athletes who have had massive success.
That no one who has made the Warriors what they are today has acted on those urges speaks to the strength of the Golden State dynasty. At this point it seems unlikely that the Warriors are brought down from within. Someone outside of the Bay Area will have to take them down first.