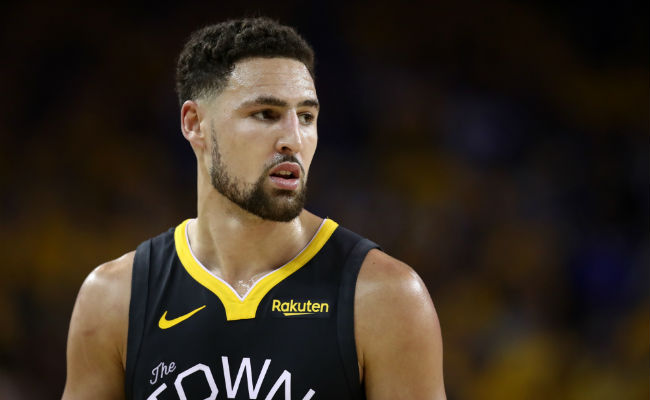 The Golden State Warriors got a herculean effort from Klay Thompson on Thursday night. Thompson scored 30 points in Game 6 of the NBA Finals, but due to a knee injury, his evening came to an end late in the third quarter. With Thompson on the sideline, the Toronto Raptors came out on top, and the Warriors were unable to complete a three-peat.
Thompson went to the back after making two free throws, was ruled out for the remainder of the contest, and ultimately left the arena on a pair of crutches. While it was unclear what happened, Thompson appeared to think it wasn't a huge deal.
But thanks to Adrian Wojnarowski of ESPN, we now know Thompson suffered the worst-case scenario. Wojnarowski spoke to Thompson's agent, who confirmed that the All-Star wing tore his ACL.

This is absolutely gutting news. Thompson was outstanding during the Finals, to the point that he had a really good case for being named Finals MVP in the event Golden State was able to come back and win a title. He's also an unrestricted free agent this summer, and while he should absolutely still get a big payday, this is still the worst time to suffer a major injury.
Hopefully Thompson is able to recover from this and come back better than ever. For now, though, on a night when the Warriors saw the Larry O'Brien trophy slip from their fingers, this might be the biggest gut punch the team suffered.