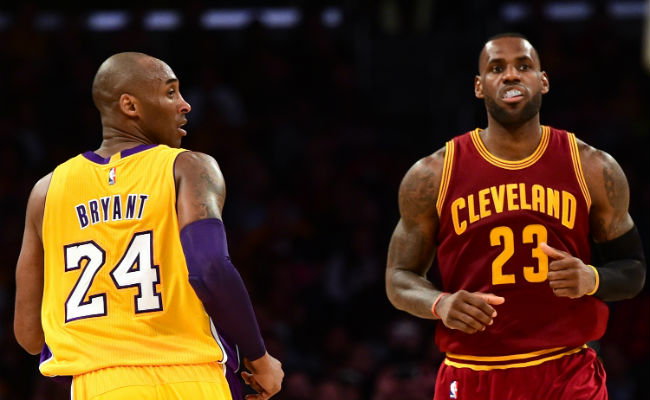 Kobe Bryant's heir apparent in Los Angeles is, in a roundabout way at least, LeBron James. The NBA's best player announced on Sunday night that he's leaving Cleveland once more to join the Los Angeles Lakers in a not-so-stunning move, but one that certainly will invigorate a franchise that had fallen on tough times in the tail end of Bryant's stellar career and the subsequent entropy that followed.
James now takes the mantle as the franchise leader as he, too, enters one of the later stages of his career, setting up an interesting dynamic on a team that likely still has some maneuvering to do this summer in order to find a lineup that actually makes sense this fall.
Whether that means a trade for Kawhi Leonard, signing DeMarcus Cousins, or some other acquisition is unclear as of yet, but what is clear is that Bryant is thrilled about James coming to the Lakers. ESPN's Ramona Shelburne got in touch with the Lakers legend on Sunday night after James' decision had been revealed and said little about it, but is clearly excited.
Bryant joins another Lakers legend thrilled about the move in Magic Johnson, although the latter has more invested in signing given that he's the team president in Los Angeles. Johnson had all but telegraphed his interest in James joining the Lakers to the masses for years, getting dangerously close to tampering at times and stopping just short of begging free agents to join his team.
Bryant didn't have to be as excited, as he's busy winning Oscars and talking about the NBA on ESPN shows. But he clearly is excited about the move. Bryant later added some thoughts on Twitter, welcoming James to the team with a tweet on Sunday night.
The legacy of Lakers figureheads is significant here, and Bryant is legendary for his wild competitive streak. But even he had to admit the Lakers are in a much better position now that James is on the roster.