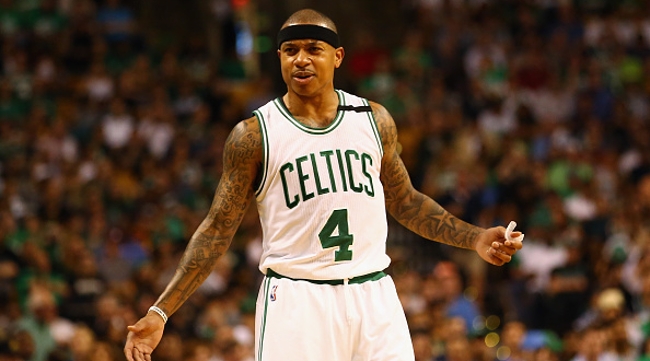 The trade between the Boston Celtics and Cleveland Cavaliers involving Kyrie Irving and Isaiah Thomas has already been announced by both teams. However, Adrian Wojnarowski of ESPN brought word on Friday evening that things aren't necessarily as official as they seem.
Thomas has been battling a well documented hip injury, and while it was once thought to be a non-issue for the Cavs, that could be shifting with haste.
In fact, Thomas took a physical, but if he didn't pass it, the Cavs could still void the deal.
Finally, the situation is now being described as "sensitive" which certainly isn't going to assuage any doubts on the Cleveland side of things.
Obviously, this would be a wild development league-wide and would be especially damaging for the Celtics in that a deal falling apart at this stage would provide quite a bit of awkwardness for Thomas. On the Cleveland side, the impact would be quite significant, but given that Irving has made it known that he wants out, it would be a "back to the drawing board" situation instead of a full-blown disaster.
The most high-profile example of this in recent memory would be the deal involving Tyson Chandler and a failed physical that kept him away from the Oklahoma City Thunder in 2009. Still, this would be an entirely different level, and there are likely a lot of (very) nervous people on all sides right now.
Update: Wojnarowski reported on Saturday morning that any consternation about the deal has been exclusively within the Cavaliers' organization and they have not had any discussions with the Celtics as of yet, regarding the trade.
We will continue to provide updates as this situation progresses and a resolution, eventually, takes place.