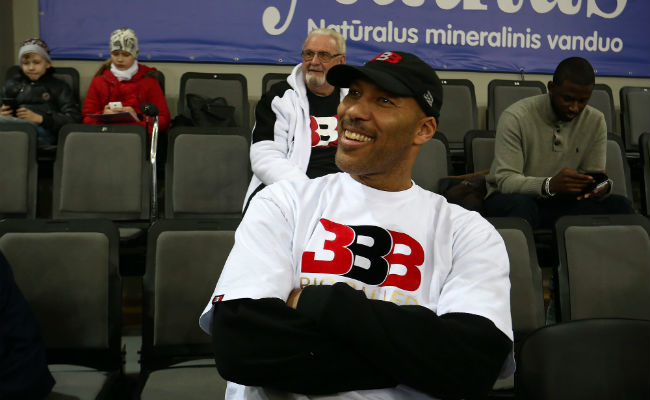 Turns out a true Big Baller sticks to his word. LaVar Ball actually did come through, and sent Donald Trump a pair of Big Baller Brand Z02 Prime Remix shoes.
America's Biggest Baller had promised to send the president a pair of shoes after he got into it with him over apparently not being thankful enough when Trump helped get LiAngelo Ball out of an international incident in China while he was with UCLA's team a few months ago.
It seems like forever ago that Ball wished Trump a Happy Thanksgiving on live TV, but despite the beef being well in the rearview mirror, a video popped up this week of Ball making good on his promise to send Trump a pair of ZOs.

It's a scene unto itself, with Ball struggling to tape up the box and cracking jokes while things get settled. He also gets in a joke about the size of Trump's hands.
"I know what size he wears. Size 10!" Ball exclaims. "Cuz his feet ain't that big. Small hands."
It's unclear what actually happened to the box of shoes, and if the president has worn them. Something tells me that the shoes, while appealing because of their price, are not exactly his style. But above all, it's proof that Ball makes sure he never passes up a good marketing opportunity. Even Donald has to give him credit there.