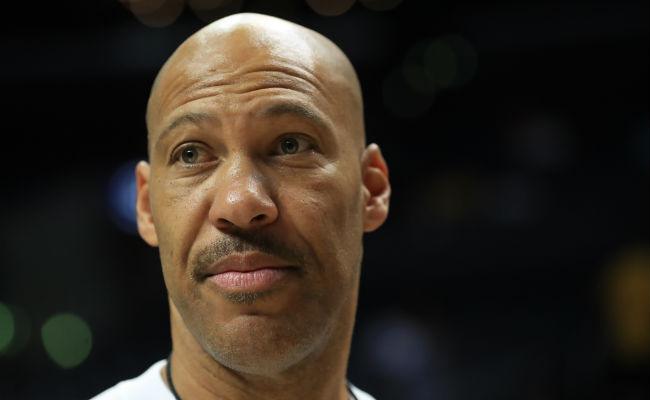 The Los Angeles Lakers have made a number of … let's call them curious signings over the last few days, the most eyebrow-raising of which might have been Rajon Rondo. It's not that Rondo is a bad basketball player — his hoops IQ, savvy toughness, and unselfishness are all things this generally pretty young Lakers team could use — it's more that the team already has Lonzo Ball. LeBron James is a pretty vocal fan of Ball, so it's weird that Los Angeles would take the ball out of his hands.
In the least surprising thing you have read in your entire life, there's one person who is not worried about the addition of Rondo in the slightest: LaVar Ball. The patriarch of the Ball family appeared on CNN with his old pal Chris Cuomo to discuss all the craziness in L.A. over the last few days, and added his take on Rondo joining the Lakers' backcourt.
"That don't mean nothing, just got another teammate," Ball said. "Another teammate, that's all. A little backup, that's good. Man, I never worry about competition because I know my boys are better than that."
The obvious retort to this is that the Lakers seem content to have an open point guard competition between Ball and Rondo for the starting spot, but LaVar also said he knew for a fact James was coming to the Lakers like six months ago, so whatever. Everything is weird.