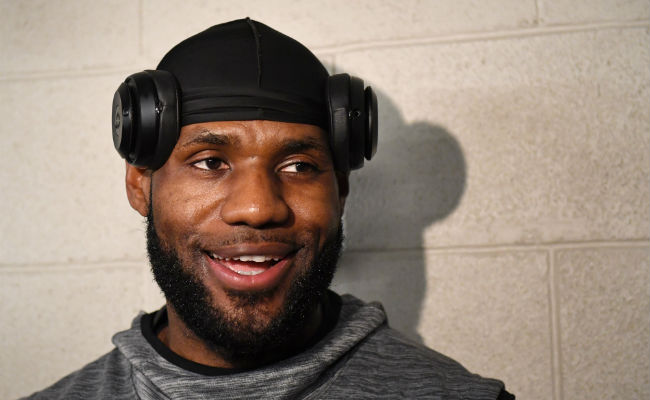 LeBron James isn't scheduled to be at Staples Center until the Los Angeles Lakers regular season starts later this week, but on Saturday night he made a surprise appearance on stage with Drake.
The rapper is amid a week of performances in the Los Angeles area as part of his tour with Migos. Saturday night was his second show at Staples Center before he moves things to The Forum for a few days. On Friday night, Drake reunited with Chris Brown for a bit, but Saturday's Staples Center show featured two guests on stage for "Sicko Mode."
Drake brought out the Los Angeles Lakers superstar and Travis Scott for the song. James, of course, mostly just jumped and rapped without a microphone to the tune while Drake and Scott did most of the work. But he seemed to have a lot of fun on the big stage at Staples Center.
https://www.instagram.com/p/Bo5zdBsDfdr/?taken-by=mellany_sanchez
People seemed pretty hyped up by the appearance, even from the upper deck.
James is a big fan of both artists, and there's also some considerable synergy at play here for he and Drake as the rapper appeared on an episode of LeBron's HBO show The Shop on Friday night. That appearance included a frank discussion about Drake's son and his beef with Pusha T.
That show has been a great opportunity for people from various worlds to come together and have relatable conversations, but coming on stage with Drake is definitely diving into his world. He seemed pretty comfortable up there, though, and LeBron on center stage at Staples Center is something we'll all get used to soon enough.