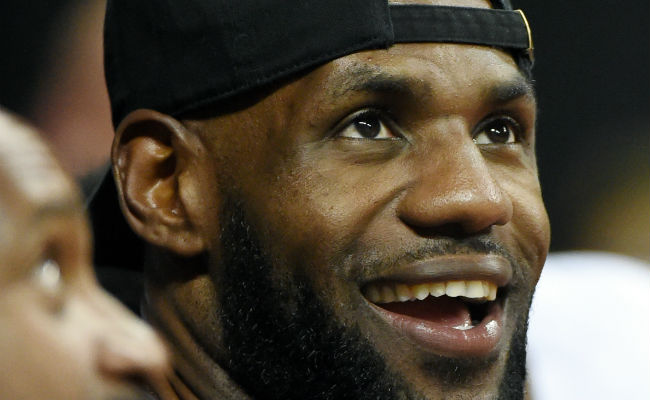 The long-rumored Space Jam reboot with LeBron James still isn't official, but a curious bit of tweeting has fans hopeful a live action/animated hybrid film may soon make Michael Jordan stans very mad.
Jordan's starring role in the original 1996 film where the greatest basketball player of the time teams up with Bugs Bunny to explain away Jordan's return to hoops after a curious stint in minor league baseball may sound more like a false flag operation than good old family fun through the lens of life in 2018, but two decades ago, it was a massive hit and is still a huge cultural touchstone in sports today.
That's why a remake involving LeBron makes so much sense, especially since James is dabbling more in film these days and is going to be a stone's throw away from Hollywood over the next few years. Fans looking for signs that a remake is on the way might have gotten some good news on Friday, as the always-astute LeBron Wire points out James' SpringHill Entertainment company tweeted about Space Jam.
The speculation is that SpringHill picked up the image from Warner Brothers on Instagram, which posted a screenshot from the movie's promotional website that's somehow still alive to this day. That same image ended up in the Twitter post, which either is a light borrowing or perhaps something more orchestrated if you're feeling conspiratorial.
Here's the paragraph where we once again talk about how nothing about LeBron's social media postings is accidental, and extrapolate that into the production company he's involved with. James is taking more Hollywood roles as of late, and he could probably carry a movie of this nature with ease. At this point in his career he's a better actor than Jordan, though that's not exactly a high bar to clear. Who is better on the court will likely be argued about until the end of time, but adding who was in the better Space Jam would certainly make the argument a bit fresher.
(Via USA Today's LeBron Wire)