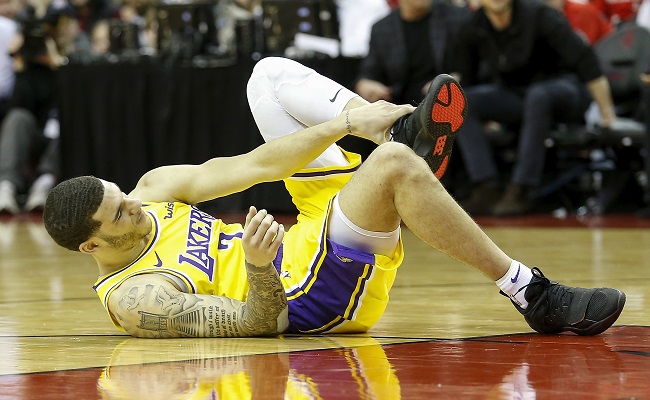 The Los Angeles are in a predicament. With the trade deadline come and gone and no Anthony Davis on the roster, they currently sit in the No. 10 spot in the West and face an uphill climb in the second half of the season if they even want to sniff one of the last two playoff seeds.
Complicating matters even more is the fact that their roster still isn't 100 percent healthy. LeBron James is still working his way back to form after missing significant time with a strained groin, and Lonzo Ball remains sidelined with a Grade 3 ankle sprain he suffered last month, which has kept him out 11 games already.
Ball had reportedly made good progress in his recovery the past couple of weeks, but according to the latest reports, Ball has developed a bone bruise on his injured ankle that could cause him to miss an even longer chunk of time than originally anticipated.
Via Tania Ganguli of The Los Angeles Times:
Lakers point guard Lonzo Ball has been dealing with a bone bruise in his sprained left ankle that the team believes could extend his recovery past six weeks, according to two people familiar with Ball's condition.

…

In games they were partially or fully without Ball, the Lakers have given up an average of 123 points per game. Their defensive rating plummeted in Ball's absence. Thursday's game against the Houston Rockets represented the best defense the Lakers had played since his injury.
It's not a good omen for the Lakers' postseason hopes, even if LeBron James has already activated "playoff mode." If the Lakers do miss the playoffs, it will be the first time LeBron has failed to qualify for the postseason since his second year in the league.
More than anything, it will be a tough look for a front office that has failed to land any superstars to pair up with LeBron in both free agency and the trade deadline.