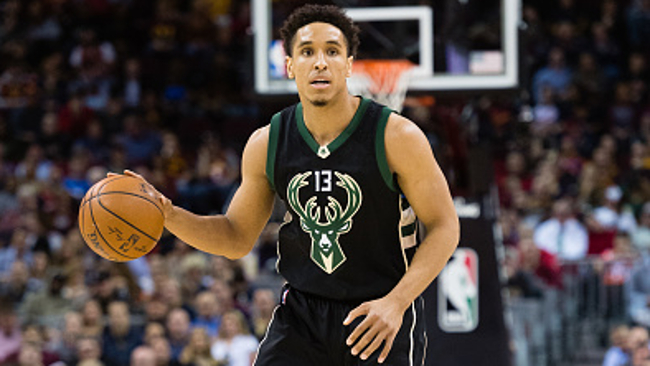 The fallout from a white supremacist rally in Charlottesville that turned violent over the weekend continues as people around the country try to make sense of the troubling racial divide that only appears to be widening. Numerous people in the sports world have spoken publicly about the events, with many directing their criticism at the president's shocking defense of the hate groups at the center of this ordeal.
LeBron James, Kareem Abdul-Jabbar, and David Fizdale have all voiced their outrage and disbelief in recent days, and now reigning Rookie of the Year Malcolm Brogdon, who is also a University of Virginia alum, has stepped forward to offer his thoughts. Brogdon spoke to SI.com on Wednesday, specifically about the controversy over Confederate monuments.
"I'm a person that thinks things should not be glorified that do not do the country any justice," Brogdon said. "For example, these statues, I think they stand still, but all they do is divide people. At this point in time, I think America needs to be unified, and the statues are clearly something that's not unifying people. It's going to continue to create a divide within our communities. I think they have no place in our society right now."
In the wake of the Charlottesville protests, President Trump fell prey to a pair of key rhetorical fallacies – the slippery slope and false analogies – when trying to argue that taking down Confederate statues could open a path to removing the George Washington and Thomas Jefferson memorials, further betraying his allegiance to certain alt-right ways of thinking.
Brogdon joins Fizdale and James in their belief that these monuments are little more than symbols of hate. Fizdale made reference to Memphis-area monuments honoring Confederate President Jefferson Davis and Nathan Bedford Forrest, who was an early member of the Ku Klux Klan.
It doesn't appear that this conflict will let up any time soon as protesters have already set their sights on the aforementioned Forrest statue. Let's just hope that they can avoid the violence that erupted in Charlottesville.
(SI.com)