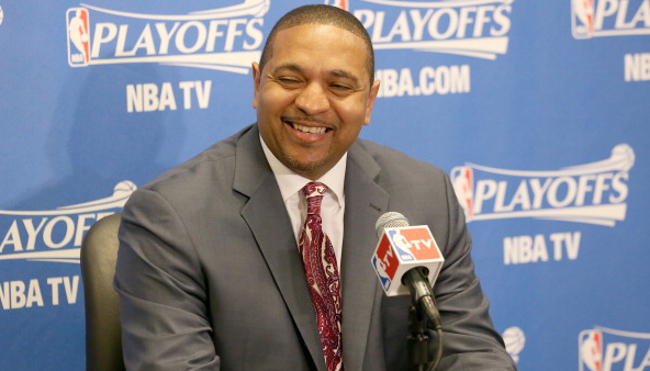 The Knicks have been linked to a reunion with Mark Jackson for some time. Jackson, a native of Brooklyn who went to St. John's, spent seven seasons in New York during his playing days, and all year, there have been rumblings that he could take over for Jeff Hornacek as the organization looks to get rid of every aspect of Phil Jackson's tenure in charge.
It's one of those things that has been kind of unfair to Hornacek, but it makes sense that the Knicks would want to give someone else a shot as they go through an overhaul. As for the rumors that Jackson would take over, they were brought back to life on Tuesday in the weekly newsletter by Mark Stein of the New York Times.
Stein wrote that Jackson has become a "hot name" with regards to the job, and that general manager Scott Perry wants "his own hand-picked choice" before next season tips off.

Via Pro Basketball Talk:
It's difficult to fault Hornacek for much of the chaos that has engulfed the Knicks during his two seasons in charge. But there's no avoiding the fact he was a Phil Jackson selection, which could well doom him now that the organization seems intent on cutting every non-Porzingian tie to the Phil era as possible.
Hornacek has been dealt a rough hand, as the Knicks are a team that is looking to the future and haven't had Kristaps Porzingis since the beginning of February. Unfortunately for Hornacek, if this report is true, the team's future does not include him.