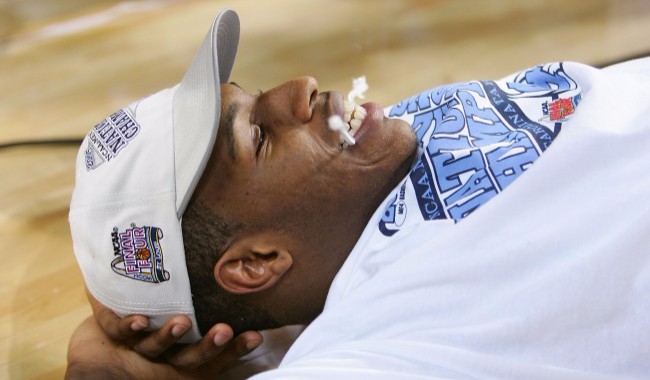 Rashad McCants was once the 14th overall pick in the 2005 NBA Draft. After playing in the league with stops in Sacramento, Minnesota, and others, he's making a comeback with Ice Cube's new Big3 league. The former UNC player, whom we recently spoke to, was recently drafted number one in the highly anticipated game.
However, most recently Rashad McCants was quoted in the Charlotte Observer saying his biggest regret in his career was his highly publicized relationship with Khloe Kardashian. In the Observer, McCants said, "without that situation in play, I'm a $60-70 million dollar player."
On Friday, DIME caught up with McCants, who clarified the quotes and comments to the Observer.

"The quote was definitely taken out of context," McCants told DIME. "I wasn't accusing her, nor did I blame her. It could've been anybody in a public light. I just got a lot of attention put on me at the time, which put me in a situation where my professionalism was questioned. There are no hard feelings and nothing was on her, though."
He went on to discuss with what he meant in the latter part of the quote.
"The numbers that were quoted in the story of me saying 60-70 million dollars were never said by me during the conversation," McCants said. "My numbers and my career reflected that of someone who could get two contracts of about 3 years and 30 to 35 million dollars. So over my career, yeah, I could've been a $60-70 million dollar player. I averaged over ten points a game and there was almost no interest from teams. It just seemed strange and fishy."
McCants is in a good place. As the number one pick in the Big3, he'll certainly be a player to watch for as he's still only 32 years of age. In fact, he isn't really worried about what people are saying because he thinks the quotes were taken out of context.
"The speed of lies can never outlast the endurance of the truth," McCants told us. "So, I'm just going to sit here and tell you the truth, and we'll let it come to light. But how fast these people are going to run to the internet and say some stuff to catch on fire, that's just an unfortunate event that I can't control."
As far as Khloe goes, he never meant to point the finger, nor was it supposed to be looked at that way. However, he did add "there are no hard feelings at all. As I've said time and time again, Khloe is a great girl with a big heart and we've both moved on. But stay tuned for the rest of the story."