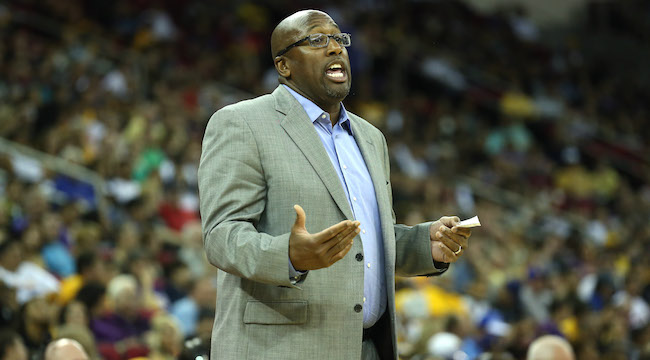 Before the Western Conference Finals began, Golden State Warriors interim head coach Mike Brown got into a light-hearted back and forth with San Antonio Spurs head coach Gregg Popovich. Brown worked under Popovich at one point so, when he indicated that Pop's age would allow him to beat him up, it was met with laughs. In short order, Pop responded by clarifying that he was only 68 years old (instead of the 70 that Brown alleged) and fun was had by all.
On Tuesday evening before Game 2, however, Popovich had the last laugh as a result of a hilarious story told by Brown. In short, Brown had a very difficult time getting to the arena in advance of tip-off and his trials included a run-in with multiple police officers before exchanging words with Popovich over the phone. As it turns out, while Brown was getting pulled over, Popovich watched the entire thing from the Spurs bus.

Brown's storytelling throughout the saga was spot-on and he brought it to life by poking fun at himself for his status as "acting" head coach. It is also extremely fitting that Popovich was close enough to see it transpiring and that adds yet another layer to the story.
If it seems insane that the man in charge on the bench for the prohibitive NBA title favorites could not get to the arena without scorn, that is because it is, but this was still hysterical.