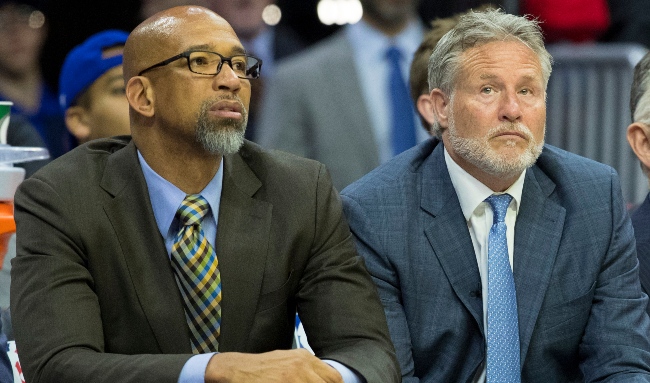 Monty Williams will become an NBA head coach once more. One day after the Philadelphia 76ers, for whom Williams is an assistant, blew out the Toronto Raptors during Game 3 of the Eastern Conference Semifinal series, Williams agreed to terms with the Phoenix Suns to lead their franchise, something that has been widely speculated ever since the team fired Igor Kokoskov.
The news of Williams taking over in the Valley of the Sun was first reported by Adrian Wojnarowski of ESPN. Shams Charania of The Athletic soon chimed in to add that Williams will get a 5-year contract from Phoenix.
The Suns eventually confirmed the news, confirming that Williams will become the team's next head coach.

Williams is as respected of a coach as you'll find in the league, and while it's been a minute since he was fired by the New Orleans Pelicans following a five-year stint in charge, this is a solid hire by Phoenix. While this is one of the league's toughest head coaching jobs, Williams will be tasked with overseeing a roster built around Devin Booker, Deandre Ayton, and a high lottery pick in the 2019 NBA Draft.
There will be fallout from this decision — we'll have to see if Williams stays in Philly during the Sixers' playoff run, and this means the Los Angeles Lakers lost one of the top candidates for their head coaching gig, presumably clearing the way for Tyronn Lue to take over in the City of Angels — but that'll come in due time. For now, all we know is Williams is returning to the head coaching game.