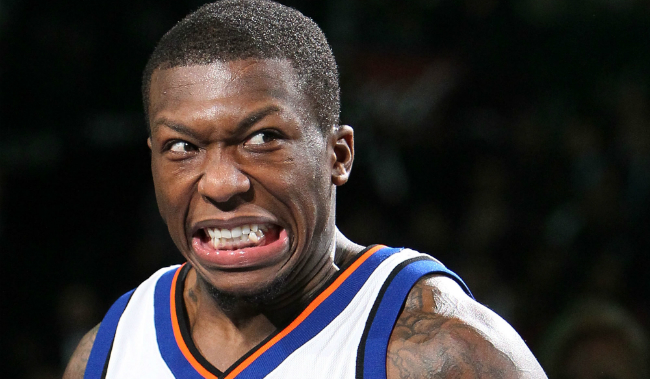 It wouldn't quite be the midseason if LeBron James and the Cleveland Cavaliers weren't causing headlines with their general disgruntled-ness and malaise. The January morass that is the dredges of the NBA season seem to be Bron's kryptonite, or at least his pet peeve as he always seems to perk up around this time with complaints, poor play and general disinterest.
His point of contention this year? Well, apparently the Cavs "need a f**king playmaker." After a particularly bad going-through-the-motions loss to the Pelicans (who were without Anthony Davis), James was vocal about his team and the entire organization.
James spoke of his age and the overall mortality of his career and even doubled down on it all with a few subtweets on Twitter. It's peak Social Media/Regular Media LeBron, and it comes after the Cavs have lost five of their last seven.
I'm not sure if Bron meant it as a "Now Hiring" sign to former NBA players in need of a job, but one former player and Dunk Contest winner took the opportunity to throw his name out there for the job opening.
Yeah, diminutive dunk champion Nate Robinson took to Instagram to let LeBron, ESPN, and the rest of the world know that "Nate Robinson is available." Nate was last seen trying out for his hometown Seattle Seahawks, and dominating an Israeli league playoff game but hasn't sniffed the NBA since a two-game stint with the injury depleted (what's new?) Pelicans last year. He failed to score in two games, including one start, and was promptly waived.
As for his playmaking ability, Robinson dished out four assists with zero turnovers in his 23-minute Pelican career, an impressive ratio for sure.
So yeah, Nate is available, in case the Cavs weren't aware. Though I'm not sure this is exactly what LeBron had in mind when he pleaded for a "f*cking playmaker."