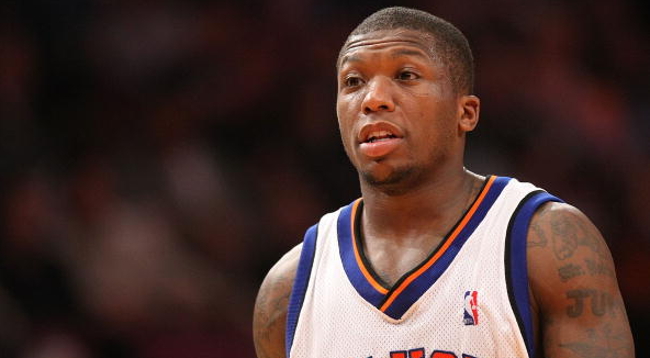 Despite his stature, Nate Robinson left a rather large impression on the NBA during his 11-year career. He was a three-time dunk champion — a feat not replicated before or since — and will likely go down as one of the most thrilling and explosive players of his size in league history.
Robinson was mostly relegated to a journeyman's fate in the latter half of his career, bouncing around to a total of eight different teams, but spent the bulk of his early years with the New York Knicks, which drafted him in 2005. He played his rookie season under Larry Brown, a notoriously difficult head coach who often butted heads with his players and waged wars of attrition involving one another's outsize egos.
With Robinson, it was no different. He regularly landed himself in Brown's doghouse — Brown once benched him for 10 straight games — much of it due to his own devising. But in a recent interview, Robinson described a player/coach relationship that went beyond the pale of what would be considered acceptable behavior and ultimately led to mental and emotional problems later on.

Via Mirin Fader of Bleacher Report:
"The NBA gave me my depression," Robinson says. "I've never been a depressed person in my life."

While in therapy, Robinson questioned himself and God. He wondered if he should have pursued football instead. He opened up about struggles few knew about, like the time, he said, Brown allegedly referred to him daily as "the little shit." On another occasion, Robinson came into Brown's office, crying, telling his coach to stop demeaning him. Ten minutes later, in front of the team, Brown called Robinson "the little shit" again and shared that he had cried.

(When asked about the nature of these interactions, Brown said: "I don't have any recollection. I don't, I don't know … I don't know what I called him, to be honest with you. If I did that, shame on me. I would feel terrible about that. That's not who I am, but I don't want to dispute Nate.")
To be certain, Fader is unflinching in her portrayal of Robinson throughout the piece, characterizing his attitude and personality at various points during his career as immature, distracting, and insufferable, all points that the people around him — teammates, coaches, friends, trainers, etc. — concur with and Robinson himself freely admits.
But Brown's verbally abusive behavior, if true, is unacceptable and has clearly had lasting implications for Robinson's emotional well-being. Robinson is just the latest athlete to speak publicly about mental health issues in the world of professional sports. DeMar DeRozan, Kevin Love, and others opened up about their struggles with anxiety and depression this past season, which has cleared a path for others to come forward and help minimize the stigma surrounding the topic.
(Via Bleacher Report)