The Minnesota Timberwolves dominated storylines in the preseason for all the wrong reasons, as the team was apparently blindsided by Jimmy Butler's desire to be traded, which he felt had been evident all summer but was only voiced directly a week before camp. Butler missed most of camp while Tom Thibodeau and owner Glen Taylor butt heads over whether to deal Butler and what a fair deal would look like … before he returned a week prior to the season in a blaze of glory. Butler showed up for a now-infamous practice in which he called out just about everyone and then held court with Rachel Nichols for a TV interview right after.
Despite all that, the Wolves still have him on the roster, and with every passing game, more and more questions accumulate about the plan and how destructive, or at the least distracting, Butler's presence is, namely because of the apparent shattered confidence of face of the franchise Karl-Anthony Towns. One would think that would make the Timberwolves a lock to be the most dysfunctional NBA franchise, but that's a hotly contested race in the Association in 2018.
While many have suggested Thibodeau is on the hot seat in Minnesota for his handling of [gestures at the two above paragraphs], the Cavs pulled the trigger on the first NBA firing of the season, telling Tyronn Lue to pack his bags after an 0-6 start in Cleveland. The veterans are displeased with that move and Tristan Thompson has been very chatty this year about young guys on the team not knowing what it takes. It's clear now the front office is ready for a rebuild which will likely only further that divide.
The next coach to be fired just might be Scott Brooks in Washington, where the Wizards are off to a 1-5 start and, with the crazy overtime win in Portland aside, they've looked pretty awful this season. This team was always a risk to implode, but no one expected the bickering about whose getting shots and touches to happen this early in the season. Sunday's loss to the Clippers represented a low point on the season for Washington, and it seems like it could be a matter of time before the other shoe drops for the Wizards.
That's not even mentioning the Lakers, Thunder, or Rockets yet, all of which have had interesting starts to the season to say the least. With all that in mind, we decided to unveil the NBA Dysfunction Rankings, ranking teams from 30 to 1 in terms of on and off-court performance and drama from the players, to the coaching staff, to the front office and ownership. The battle for the top spot is, as outlined earlier, extremely competitive, so let's get to it, starting with the team that seems to have the least amount of drama right now.

30. Milwaukee Bucks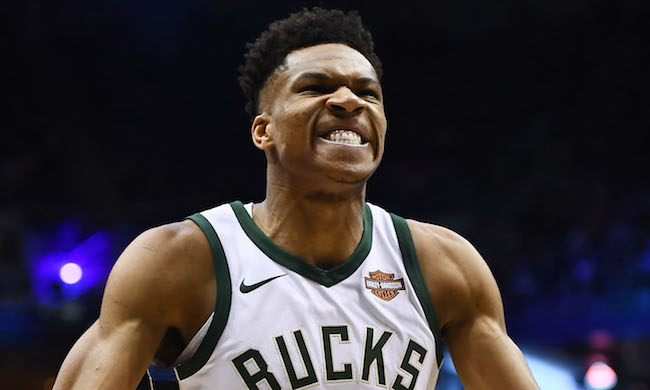 Life is great for the Milwaukee Bucks. They're not just 6-0, but they've been a dominant 6-0 team. Giannis Antetokounmpo looks like a frontrunner for the MVP award along with Anthony Davis and Steph Curry, Khris Middleton seems to have taken "the leap" into being an All-Star, and the coaching change to Mike Budenholzer is off to a better start than even the most bullish fans of that hire even dreamed.
29. Denver Nuggets
The Nuggets' perfect start to the season ended at the hands of the Lakers, but they still have to feel great about where they're at. Nikola Jokic looks better than ever, Gary Harris has been spectacular, and the defense is a top-5 unit in the league through five games which is a dramatic change (and one to monitor over the coming months to see if they can even remain a league average defense). Mike Malone got himself a contract extension, so everything seems good in Mile High.
28. Golden State Warriors
The Warriors aren't off to a perfect start, but Steph Curry has been pretty close to perfect, as he's in the early MVP conversation. Klay Thompson is struggling and while Kevin Durant's been on fire like Curry, there's plenty of chatter about his departure this summer, which will only pick up as the season wears on. That won't bother this team, but it will likely keep them from being a lock for the 30 spot all year in these rankings because that little bit of tension under the surface exists … and may be fueling the Curry renaissance as there's no longer a "let's keep KD happy" mentality in Golden State. Instead, those two top stars are happy to eat without regard for the other, and it's working.
27. Toronto Raptors
The Raptors are the only other unbeaten team in the league, and like Milwaukee, they have been dominant out of the gate. Kawhi Leonard seems to fit perfectly with this Raptors team and they look better than most anticipated they would out of the gate. Still, the uncertainty of Leonard's free agency and his desires for the future loom large and keeps the pressure on them to remain successful all season, which puts them a little higher than the other best teams in the league.
26. Boston Celtics
The sky is no longer falling in Boston after two early losses, including an awful loss at home to Orlando. The offense is starting to find a rhythm and good shots they get are now falling, leading to wins like a big comeback in OKC. Kyrie Irving's pledge to the fans to re-sign this summer takes away their biggest concern for the future offseason, and if and when they start firing on all cylinder, any questions about their ability to all work together will subside.
25. New Orleans Pelicans
The Pelicans have looked great to start the year and haven't lost any games in which Anthony Davis has played. His elbow injury gives reason for concern, but the addition of Julius Randle to create a lethal power forward rotation with Nikola Mirotic has led to them being one of the league's most explosive offenses. Add in a rejuvenated Elfrid Payton and this team looks dangerous in the West. Davis' situation with a contract extension this summer will not die down completely until pen is put to paper, but as long as New Orleans looks good on the court, that chatter will stay fairly quiet. If they go through a rough patch, though, the Lakers photoshops will return and they'll rise in these rankings.

24. Utah Jazz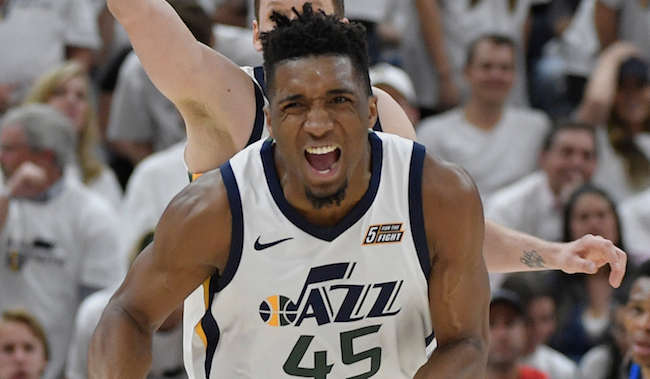 The Jazz have righted the ship after a rocky start and seem to be settling into a rhythm after back-to-back wins over the Rockets and Mavs. The defense in Utah isn't where we expected it to be (which says a ton, because it's still sixth in the league), but Rudy Gobert's been a bigger offensive weapon than anticipated and Donovan Mitchell appears to have woken up from a disappointing first few games. There's little in the way of drama in Utah and not even much in the way of future concern with the roster.
23. Indiana Pacers
The Pacers are still the Pacers. They're firmly in that second tier of teams in the East and should be a four or five seed come playoff time. Victor Oladipo still looks like an All-Star and their depth has been on display to start the season with six players averaging double-figures and nine averaging at least eight points per game. There's not much drama in Indiana. Some nights they just don't have it and can look rough, but those are few and far between.
22. Los Angeles Clippers
I did not expect the Clippers to be where they are to start the season, but after blowing out the Wizards on Sunday, they're 4-2 and have some impressive wins on their resume. Shai Gilgeous-Alexander has been the best rookie point guard in the league and appears to have been a steal for L.A. on draft night. Tobias Harris is scorching and we've even gotten some thrilling Boban Marjanovic nights.
21. Detroit Pistons
The Pistons are off to a hot start in the East, winning four of their five games to open the season. It appears Blake Griffin is very comfortable in Detroit with a full offseason under his belt, highlighted by his 50-point outburst against Philly. Because of what's happening in Milwaukee, few are talking about the Pistons improvement in Dwane Casey's first two weeks at the helm, but that pairing appears to be working very well.
20. San Antonio Spurs
There's no drama with the front office or coaching staff and the players all seem to be getting along in the locker room. The Spurs are off to a solid 3-2 start, but there are concerns about their defense, which ranks at the bottom of the league despite their slower, plodding pace. DeMar DeRozan and LaMarcus Aldridge are keeping them afloat with great offensive performances, but the defense is still worrisome.
19. Philadelphia Sixers
The Sixers are 3-3 with losses to Boston, Detroit, and Milwaukee. Still, this team should be fine, although there is concern about how poorly they've played when Markelle Fultz is with the starters and the apparent commitment to sticking with that from Brett Brown. Last year, the Sixers starting five was one of the best lineups in the league, but taking J.J. Redick out of that for Fultz has clearly had a negative effect on that group. It might eventually work out, there has to be at least a bit of concern with them messing what was a good thing.

18. Brooklyn Nets

There's really not much interesting about the Nets right now. Sean Marks and Kenny Atkinson are pretty clearly on the same page with the plan in Brooklyn. There's an issue of talent on the roster currently, but they play hard and seem to have something in center Jarrett Allen. It's hard to find much drama now or on the horizon for Brooklyn, but their on-court issues (namely just being out-talented most nights) lands them here.
17. Portland Trail Blazers
The Blazers have one of the league's best offenses and a bottom-third defensive unit, which is to say it's about par for the course in Portland. At 3-2, they're in the middle of the very large pack in the West and so far there's been no indication of a major step back coming for them this season. They likely won't be the three seed in the West again, but they've looked good for the most part and are beating the teams they should beat … with the exception of that very weird loss to Washington in overtime. The reason they fall here is that this team always seems to bring some drama and the calls to blow it up from the outside are always just a losing streak away.
16. Memphis Grizzlies
Memphis, like most of the teams in this middle area of these rankings, have looked perfectly fine to start the season but exist in a space where they seem to have a tenuous hold on things that could start slipping away at any moment. The Grizzlies are playing extremely Memphis basketball — low-scoring, defensive-minded ball even in this historic start to the season for offense around the league. Jaren Jackson Jr. looks like a very good pick for them at No. 4 and as of now, things seem par for the course in Memphis after an awful opener.
15. Charlotte Hornets
The Hornets haven't looked great on the floor aside from Kemba Walker being a literal superhero, but things seem to be going fine in James Borrego's first year. There's not a ton of drama in Charlotte, but Walker's impending free agency certainly looms large, because if he decides he wants out, it all may crumble.
14. Orlando Magic
The Magic are playing hard and Nikola Vucevic has been a beast to start the season. The roster is still a mess and completely unbalanced, and you have to wonder what the plan in Orlando is for the season as far as what trades or moves may be on the horizon. Will they move Vucevic to a contender to free up minutes for Mo Bamba? Will they decide to make a push to improve this year and seek out backcourt help they so desperately need? This is a team that could go either way, although I think they'd be better off thinking long-term and looking to clear room for their young potential star center to play.
13. Miami Heat
The Heat are, like the teams before them, playing perfectly fine basketball with long-simmering issues just waiting to boil over at the first sign of real distress. For now, everything in Miami seems to be like last year, with the team in the middle of the pack in the East and everyone playing nice with each other for now. Jimmy Butler rumors have quieted down but could ramp up again at any moment.
12. Sacramento Kings
It's time to start talking to your loved ones about how fun the Sacramento Kings are this season. This team is 3-3 and they've been competitive for at least a half in just about every game this season, even if the talent gap with the other team eventually overwhelms them. Dave Joerger is working miracles with this roster. De'Aaron Fox appears to have taken the leap from his rookie year to being a damn fine point guard in the NBA, and basically anyone at most any time is capable of getting buckets. The defense is ghastly at times, and I think everyone's waiting for it to fall apart, but for now (and hopefully all year) this is a fun young team with some deficiencies and a front office and ownership capable of making a wild move at any moment.

11. Atlanta Hawks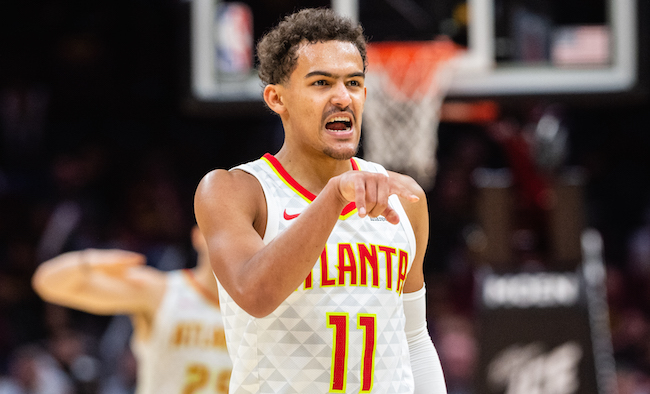 The Hawks are extremely bad at basketball and that's the only reason they are this high on the list. All indications are the organization is on the same page when it comes to what the plan is, which is to be bad and let Trae Young and the young guys figure things out. That's happening, and the results have been rather spectacular on both ends of the spectrum. This is a very bad team, but one that at least has a vision.
10. New York Knicks
The Knicks are also an atrocious basketball team, but like the Hawks and Kings, they play hard every night for David Fizdale. They just happen to have one of the league's worst rosters and over the course of the game they get overwhelmed by the opposition. Still, given recent history, things are looking pretty good in Knick land, and for the first time in what feels like decades there's a hint of stability. That said, having James Dolan as owner always keeps them in the top half of the league in dysfunction by rule.
9. Phoenix Suns
Remember when the Suns blasted the Mavs on opening night? That might be the high point of the season in Phoenix. Devin Booker is filling it up and Deandre Ayton is averaging 17/10 per game, which are the good things. The bad things are, well, most everything else. They are a horrid defensive team, which isn't surprising, and the point guard situation remains dire, although Elie Okobo has been a bright spot. Beyond the on court stuff, they earn their spot here because Robert Sarver is their owner and they fired their GM right before the season, which went under the radar because of the Wolves stuff but was still stunning timing for such a move.
8. Dallas Mavericks
The Mavs have had a wild ride early this season, with two horrid losses to Phoenix and Atlanta on the road but some quality play at home, including a win over the Wolves. Luka Doncic seems like the real deal, but he's a rookie and makes mistakes. Dennis Smith Jr. still struggles shooting, but has some fun moments when he has a runway to the rim. The problems in Dallas, though, are with the veterans, where Wesley Matthews is chucking and not doing so well and DeAndre Jordan appears to be continuing to regress as a defender. Rick Carlisle has gotten feisty with the media who ask about Matthews' shot selection and I just feel like this is a team that, if the struggles continue, will have some interesting soundbites coming. Plus we know Mark Cuban's not exactly the most patient guy in the world and could look to shuffle things on a roster that was built to start competing this season.
7. Los Angeles Lakers
Now we're really getting somewhere. A few days ago, they would've been ranked higher, but a couple wins have cooled things down in L.A. Still, this is a team that lives under the microscope with LeBron James, had two players suspended for fighting in the second game of the season, and every time the team loses, people start wondering if Luke Walton's going to be fired or if major changes are coming for the roster. Add in the potential for prickliness with Rajon Rondo being moved to the bench behind Lonzo Ball and you've got quite the stew going in L.A.
6. Houston Rockets
It's really hard to figure out where to place everyone in these rankings at the top. The Rockets sit here because Daryl Morey and Mike D'Antoni aren't going anywhere and one would think once everyone's healthy they'll start figuring things out. Still, it's been a miserable start to the year at 1-4, with the lone win coming in a game that featured a fist fight. Harden has a hamstring thing now, which means both of their top stars have that lingering, and the defense has fallen off a cliff from last year. Carmelo Anthony is not playing well as a reserve, which always means there could be some drama coming, and if things keep going the wrong way, there could be some finger-pointing as to why this team is underperforming so much.

5. Oklahoma City Thunder

The Thunder picked up their first win of the season recently, but there are all kinds of issues in OKC. The offense is the worst in the league, which seems unfathomable for a team with Russell Westbrook and Paul George, even with Westbrook missing the first two games. They lost to the Kings in their home opener with Russ and blew a massive lead to the Celtics on national TV. Billy Donovan's seat is getting awfully warm because the lack of creativity on offense is stunning, and there's not a lot they can do with a capped out roster other than try to find some trades.
4. Chicago Bulls
Zach LaVine has been spectacular on offense and the Bulls have managed to win two games despite horrible injury luck so far this season. That said, there's been plenty of drama with this team not caused by injuries. The defense is very bad and would look much worst statistically if not for playing the Hawks in their most recent game (and second win of the year). Jabari Parker managed to get moved to bench duty before the season started, LaVine has questioned Hoiberg's play-calling at times, and they're entering a brutal four-game stretch that could only exacerbate problems. Add in one of the league's worst front offices and you've got a recipe for a very long season in Chicago.
3. Washington Wizards
It's amazing the Wizards aren't No. 1, because they have a very good argument for being there. They are 1-5 on the season and we've already reportedly gotten a dreaded vote of confidence for coach Scott Brooks. Everyone knew this locker room was volatile coming into the season, but they've managed to surpass expectations with how quickly there's been bickering. Brooks looks lost on the sidelines and it's hard to blame him, because no one knows how to fix this. Ernie Grunfeld is a disaster of a GM, so there's not a lot of hope from the Wizards faithful that a savvy move is coming to upgrade this capped out mess of a roster.
The funniest part of all of this is they're expecting Dwight Howard to come in, save their awful defense, and turn things around as he gets set to play for his fourth team in as many years. And yet, it gets worse!
2. Minnesota Timberwolves
The Timberwolves entire line of thinking in keeping Jimmy Butler is that it gives them the best chance to win games and remain a playoff competitor, yet Minnesota is 2-4 to start the season with the league's eighth worst defense. Butler is playing pretty well, but it's not hard to see where things are going wrong.
So far, we have seen Karl-Anthony Towns put up the worst numbers of his career across the board. That means Year 4 Towns is somehow significantly worse than rookie Towns in just about every category that is not three-point percentage and free throw percentage. Towns is averaging career-lows in points, rebounds, assists, shot attempts, field goal percentage, and steals, with career highs in fouls and turnovers. He just got a max contract extension so he can be the future of the franchise, and by keeping Butler around, they have quite clearly shattered the man's confidence to the point where he air-balled a three-pointer against the Raptors, turned to the bench to ask to come out of the game, and got ripped for clearly not wanting to play.
Despite that, the team still seems insistent they will press on with Butler until a great deal comes along, which not only is having a negative effect on Towns on the court, but at some point, he's got to wonder if this organization cares at all about him. All that said, the Timberwolves are not the Cleveland Cavaliers.
1. Cleveland Cavaliers
When LeBron left for L.A. we all knew the Cavs were in for a rough season, but with Kevin Love re-signing, most expected them to still be a reasonably competitive team as they have a mix of young players and veterans.
What has transpired in Cleveland is nothing short of astounding. The Cavs are the second-worst defense in the NBA with the ninth-worst offense. Tyronn Lue got fired after an 0-6 start that included them getting absolutely torched by Trae Young and the Hawks at home. Only two of their six losses have been by single digits, with the closest being seven points. Tristan Thompson is talking about guys not knowing their role and how to win after games in which he has the worst +/- on the team. This is after he said the East still runs through Cleveland and no one has room to talk until they knock them out, which might officially happen before the All-Star break at this rate.
J.R. Smith's been less than pleased with his playing time to start the year and might as well have a foot out the door. Love is now possibly going to miss a month with a foot issue and the teardown appears to have officially begun in Cleveland, but there will be some kicking and screaming along the way until they can deal most of the vets away. This wasn't the plan, I don't think, which is part of the problem. They thought they could have it both ways, staying reasonably competitive thanks to the vets while bringing the young guys along slowly. Collin Sexton hasn't looked good early, but at this point, they're going to just have to throw him out there and see if he sinks or swims. The bright spot of the season has been Cedi Osman, who is a useful role player, but it's really not good when you're relying on him to be a centerpiece of your offense.
The Cavs have done all of this to earn the title of the NBA's most dysfunctional team in October despite heavy competition. It's an impressive feat, but they couldn't even have one day of the spotlight being on their tire fire because a much larger one exists in Cleveland, one that overshadows every awful franchise in every sport. While the Cavs are the NBA's biggest disaster right now, they have a long, long way to go to topple the Browns for city supremacy.