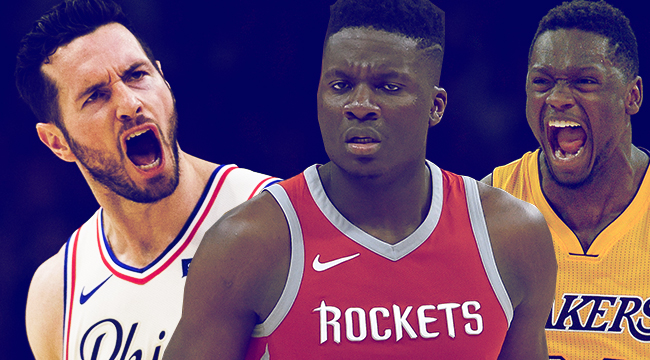 The reality is few teams will be in the running to sign Kevin Durant, LeBron James and Paul George when they become free agents on July 1. Their decisions have the potential to shift the landscape of the league — LeBron and George joining forces in Los Angeles, for example, would give the Lakers the makings of a contender overnight — but of greater interest is the players who will be available to most of the teams looking to improve their rosters this offseason.
That list ranges from restricted free agents coming off of their rookie contracts to unrestricted free agents looking to cash in following career years. Starting with Clint Capela, let's take a closer look at six of the more interesting non-superstar free agents that will be on the market this summer.
Clint Capela (Restricted Free Agent)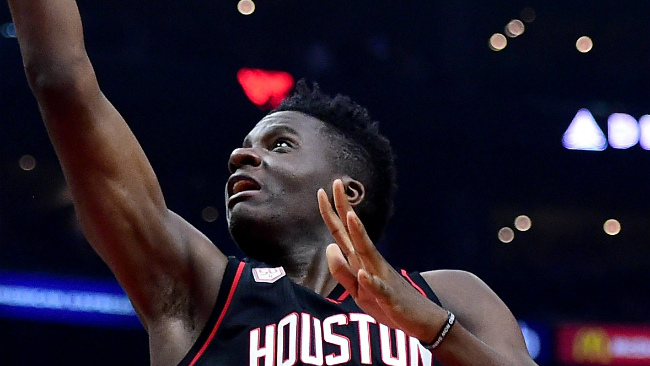 Capela's job might sound easy on paper, and yet there aren't many centers who can do what he does. The threat alone of him being on the receiving end of an alley-oop has a way of making elite shot blockers in the league think twice whenever someone steps foot in the paint, even if it means giving up a layup to Chris Paul or James Harden. Take Capela off the floor, and it's no wonder why Houston's historic offense doesn't pack quite the same punch.
Capela makes just as much of an impact on defense, too. He's developed into a legitimate rim protector and one of few players his size who can comfortably switch onto guards on the perimeter. It makes him the ideal low usage center in today's NBA.
What the Rockets now have to figure out is just how valuable everything Capela brings to the table is. They'll have an opportunity to match any contract he is offered in the offseason, but there are already rumors of at least one team planning to offer him a max contract when free agency begins. Assuming the Rockets keep Paul around on a near-max contract, will they be willing to sign Capela to a similar contract to keep him in Houston? Or will they try to use that money to go after a more established player?

Wayne Ellington (Unrestricted Free Agent)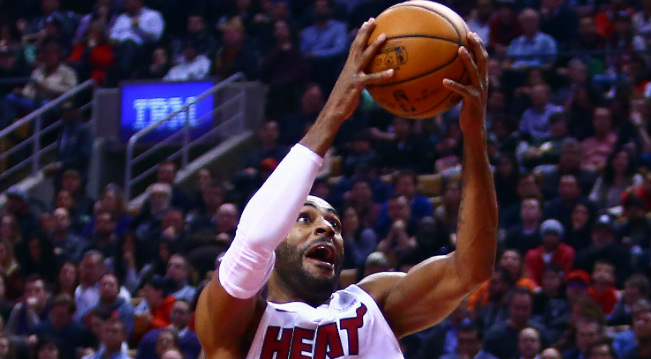 Ellington was one of the best outside shooters in the NBA this season. He made a total of 227 three-pointers on the year, putting him behind only James Harden, Paul George, Kyle Lowry, Kemba Walker and Klay Thompson. He also converted those opportunities at a 39.2 percent clip, making him one of the better spot-up shooters in the entire league.
Ellington does more than just spot-up, though. He led the league in scoring off of handoffs, doing so at a rate of 1.06 points per possession to rank in the 80.5 percentile. He was even more efficient scoring off of screens, averaging 1.20 points per possessions to rank in the 86.3 percentile. The combination means defenses have to account for Ellington at all times, as he's constantly moving around the perimeter looking for the smallest of cracks to get his shot off.
Shooters are always in high demand, particularly ones as versatile as Ellington. He doesn't do much more than shoot threes — Ellington had one of the highest three-point attempt rates in the NBA this season — but there are a number of teams that would benefit from having him come off their bench. It helps that he can be on the floor at the end of games.
J.J. Redick (Unrestricted Free Agent)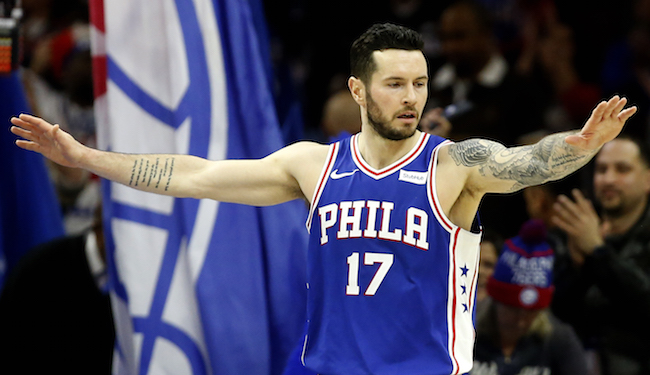 Speaking of knockdown shooters, Redick might be on the move again this offseason.
While Redick didn't make as many three-pointers as Wayne Ellington did this season, he was more accurate overall (42.0 percent from distance) and packed a similar punch off of screens and handoffs. He'd bring scoring and veteran leadership to a young team on the rise, as he did this season for the 76ers, and valuable spacing at the two for a championship contender.
Although he's celebrating his 34th birthday at the end of June, Redick is coming off of a season in which he averaged 17.1 points per game. A career 41.5 percent shooter from three-point range — putting him behind only 14 players on the all-time leaderboard — his game should continue to age well.

Fred VanVleet (Restricted Free Agent)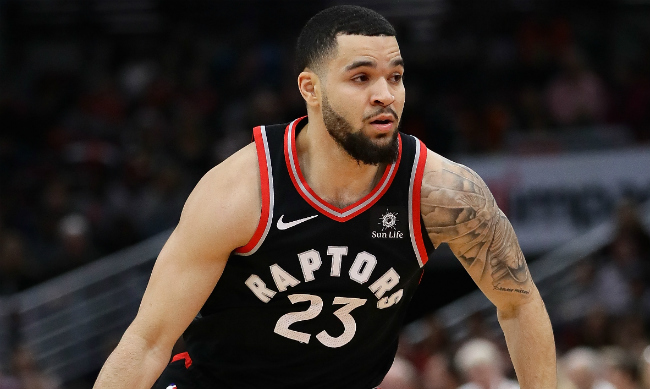 The Raptors are going to have to make a tough decision with VanVleet this offseason. Only three players in the entire league had a higher net rating than VanVleet this year. The Raptors went from outscoring opponents by an average of 12.1 points per 100 possessions with him on the court to 4.9 points per 100 possessions with him on the bench. That's an incredible margin for anyone, mind alone an undersized point guard who went from being undrafted two years ago to being one of the reasons the Raptors were able to get the No. 1 seed in the Eastern Conference this season.
There is more to Toronto's second unit than VanVleet, but his two-way play sets the tone. With his ability to make plays for himself and others, knock down open three-pointers and harass opposing point guards on defense, it made it tough for Dwane Casey to keep him off the floor at the end of games. The only Raptors to log more clutch minutes than VanVleet on the season were Kyle Lowry, DeMar DeRozan and Serge Ibaka.
If the Raptors are planning on running it back next season — albeit with a new head coach — they can't afford to lose VanVleet in free agency. The problem is they already have 12 players under contract for next season at a cost of nearly $130 million.
Julius Randle (Restricted Free Agent)
This is a huge summer for the Lakers. With less than $40 million committed to their roster for the 2018-19 season, they have the cap space to sign two max players, with LeBron James and Paul George being their primary targets. If the Lakers are successful in wooing two superstars, they'll have to make a little go a long way when filling out the rest of their roster, meaning players like Randle, whom the Lakers selected with the seventh pick in the 2014 NBA Draft, will likely be somewhere else next season.
Randle is coming off of the best season of his young NBA career. He played in all 82 games for the Lakers and averaged 16.1 points, 8.0 rebounds and 2.6 assists per contest while shooting 55.8 percent from the field. There are plenty of teams that could use someone who can score and rebound as well as he does, but situation will be important for him because of his weaknesses on both ends of the floor. Whereas he functions as a center on offense — and a high usage one at that — Randle is at his best operating as a power forward on defense.
Regardless, a talented big man who is still only 23 years old might be available for a reasonable price. If the Lakers do let him walk, there should be more than enough interest in Randle.

Marcus Smart (Restricted Free Agent)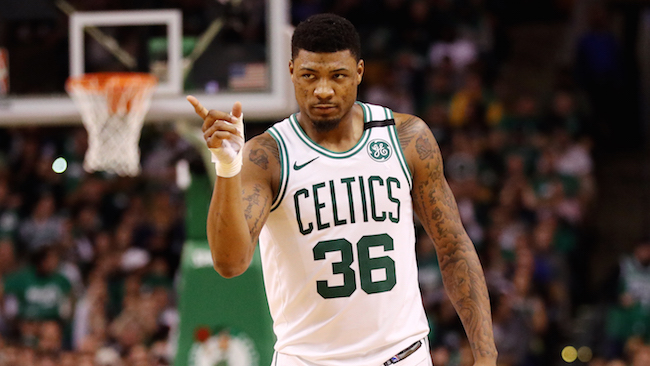 Smart's value might be the hardest to gauge because his weaknesses are more glaring than anyone else on this list. Nearly half of Smart's shot attempts in his NBA career have come from the three-point line, and he's converted 29.3 percent of those opportunities. Only two other players in NBA history have ever shot less than 30.0 percent from the perimeter on at least 1,000 attempts. The most accurate Smart has been from the three-point line was when he was a rookie (33.5 percent). He then shot 25.3 percent as a sophomore, 28.3 percent in his third season and 30.1 percent this season.
Even so, Smart's inefficiency from the three-point line didn't have a negative impact on Boston's offense this season. According to NBA.com, the Celtics were actually 1.1 points per 100 possessions better offensively with him on the court. As bad of a shooter as he is, most teams respect Smart from three-point range because he isn't afraid to take them, which separates him from the Rajon Rondos and and Elfrid Paytons of the NBA.
Smart also makes up for his lack of shooting in other ways, mainly with his defense. Being 6'4 doesn't stop him from switching onto every position, and he does all of the little things that contribute to winning: He draws charges, creates turnovers and attacks the boards. It helped the Celtics hold opponents to 99.4 points per 100 possessions when Smart was on the court this season, 3.6 points per 100 possessions less than when he was on the bench.