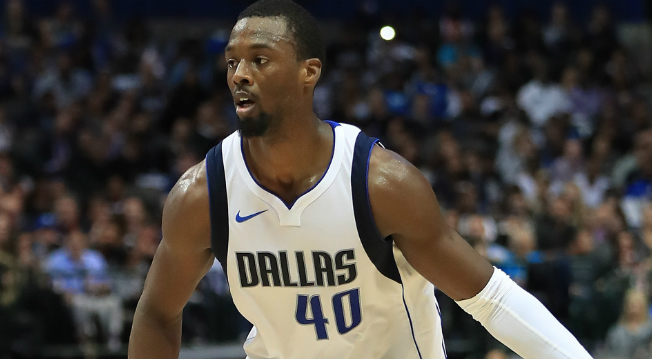 The Marvel universe's newest superhero franchise, Black Panther, shattered box office records when it premiered nationwide last weekend. It is the latest affirmation of the enormous popularity and ubiquitous cultural cache of big budget superhero flicks.
What makes this particular film so noteworthy, however, is that in an overwhelmingly white genre, Black Panther challenges the status quo by focusing its lens on a black superhero in the title role, as well as a supporting ensemble cast consisting mostly of black characters.
Recognizing an opportunity to inspire young people of color around the country, professional athletes organized free screenings for kids over the weekend, and there's even more to come.

Via Natalie Weiner of Bleacher Report:
Black Panther is the first Marvel film with a predominantly black cast, and one whose box office success quickly became a cause: The better it does, the more likely Hollywood studios will be forced to prioritize representing their audience onscreen. Serena Williams brought a group from Black Girls Code to see the movie. The Dallas Mavericks' Harrison Barnes bought 150 tickets for kids in Dallas. The New Orleans Pelicans' Rajon Rondo hosted a screening in Louisville.

But it's NFL players—many of whom are back in their hometowns for the offseason—who've taken up the mantle en masse of bringing people to see the groundbreaking film. The Cowboys' Kavon Frazier took 600 kids in Dallas. The Jaguars' Jaelen Strong took 60 kids in his hometown of Philadelphia. The Buccaneers' Clinton McDonald and retired player Arian Foster both sponsored screenings, and from the Chargers, Russell Okung and Jason Verrett brought even more families to theaters.
The film, which stars Chadwick Boseman, Michael B. Jordan, and Lupita Nyong'o, also got a shout-out over All-Star Weekend. Victor Oladipo borrowed the iconic Black Panther mask from Boseman, who was seated courtside, as a prop for his performance in the Dunk Contest.
Mavericks forward Harrison Barnes got in on the fun, hosting 150 kids for a showing at a Dallas movie theater. Additionally, Mark Cuban, who didn't even know he'd be in attendance, made a cameo at the showing.
Overall, it's just inspiring to watch star athletes taking this opportunity to use sports and entertainment to help break cultural barriers in a country that has been so painfully divided of late.