There are times when the things that grow too readily are not good and cease to be healthy. Ubiquitous as it's become, the moralistic maxim "bigger than basketball" has all but arrived at that point, grown so untenable that the shell casing of the saying itself is a Trojan Horse full up with useless decoration and mobilized by greed, ready to run right over the best intentions there to greet it.
What an increasingly-growing number of NBA players have done to provide funds for stadium workers and those whose communities are struggling to fight a growing pandemic was wonderful. It was generous and spontaneous. They saw gaps and stepped up because there was an opportunity to do so and they had the necessary means. But what happens when other players less readily follow suit, either because they did not immediately consider the welfare of people employed by the stadiums they go to work in when also navigating the well-being of their own families, or maybe because they don't want to? In a few players stepping forward to donate large sums of money, a precedent gets set.
Even done with the best intentions, it enforces the requirement often placed on professional athletes to be great, in all things, always. It is not enough to be good on court, they have to prove moralistically talented, too. Where this expectation becomes warped, though, is the state of the world it has grown up in.
In times of crisis, when the bottom drops out and the world as we know goes with it, the strength of safety nets gets tested. In a pandemic like COVID-19, this has been shown in the capacity of countries to care for their citizens through medical treatment, social assistance, even accessibility of information. Things are quickly laid bare. While no country has gotten it completely right, the pandemic has shown what moralistic expectation with limited social means will get you, an "every person for themselves" mentality with the hope that there will be shining beacons of relief scattered throughout. Individuals hope people of means will come to the rescue because governments won't to the extent that is necessary, all of it enforcing the bleak reality of the American Dream: You get only what you have worked for, unless someone opts to give you more.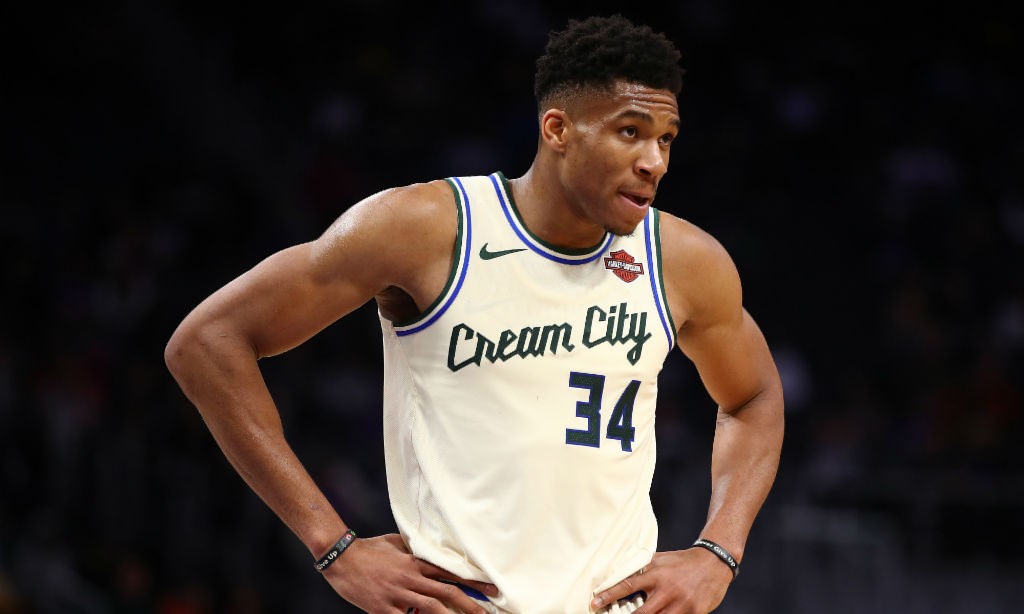 NBA players are wealthy, but their wealth, when compared to those who own the teams they play on, does not compare. Players also have little knowledge of the compensation mechanics that go into the tiers of keeping a stadium going. They can donate lump sums, but how does it get directed and who does it? Is it spread widely as possible in one round, or spaced across the widest interval? Is it enough to keep people paid over the course of what could not be weeks, but months?
The only people who can demand and make sure that part-time workers are fully compensated are the owners of each team. While it's unlikely Tilman Fertitta, owner of the Houston Rockets and one of the NBA owners to complain about loss of profits during the league's indefinite shutdown, grasps at an individual level what every job in the Toyota Center is, he still pays the people that do. Fertitta, who is worth an estimated $4.7 billion, has since stated that the team is putting a package for arena employees together, but along with other owners who were ready out of the gate or have been more vocal about doing this — Mark Cuban, Tony Ressler, Maple Leaf Sports and Entertainment, Micky Arison and his Carnival Corporation, Ted Leonsis, etc. — these packages are lump sums. Even in the case of Cuban, who has said workers will be paid through to the end of March and pledged to reimburse Mavs employees who frequent local small businesses for at least 30 days, the timeline that's been given may as well be in a vacuum for how unknown the next three to six months could unfold, not just in basketball, but across the globe.
One of the biggest sums so far is the $1 million the Warriors have pledged to donate, coming from the team's ownership group, as well as its coaches and players, but what happens when it naturally runs out in these group-funded situations? With no clear precedent, even expectations set by team owners, players, and coaching staffs have unwittingly put themselves on the line to offer long-term financial care in a situation where, per infectious disease expert Anthony Fauci, we could be see major disruptions in day-to-day life for eight weeks or more.
We must look out for one another. Individually, we should be patient, kind, and follow the advice of experts in times of such unprecedented global uncertainty. The problem of players stepping up, aside from the perpetuation of a national savior complex, is that it declines responsibility for people with more power and means while allowing them to take advantage of the resulting positive optics.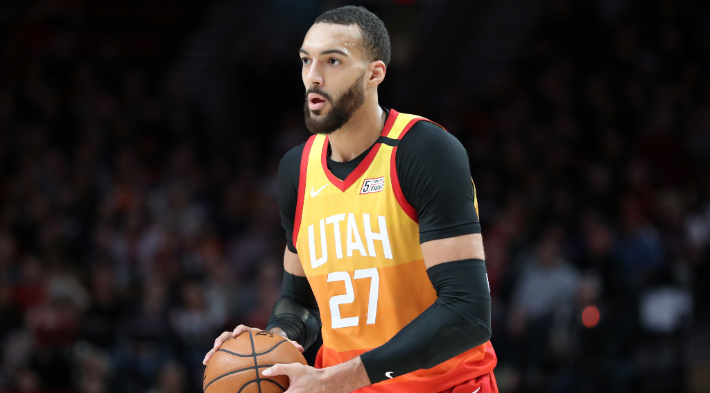 When Rudy Gobert, accidental harbinger of COVID-19 into the NBA and unwitting architect of its resulting shutdown, promised $500,000 dispersed between arena workers in Salt Lake City and social services in Utah, Oklahoma City and France, the announcement came on an official Jazz letterhead. Thus far, there's been no specific promise of funds for arena workers or to health services (the Jazz were responsible for 60 percent of Oklahoma's peak daily capacity the night 58 members of the team and staff were tested for COVID-19) from the Jazz organization or its ownership group. In their statement, the Jazz said that Gobert's donation to stadium workers is occurring "in conjunction with employee assistance efforts already being undertaken by Larry H. Miller Sports & Entertainment," but it did not go into specifics.
So long as someone from the team appears to be doing something, owners are let off the hook to live up to even the definitional standards of their titles. And if they are forced to step up later, when things get worse, there was a period where they let players take up the organizational responsibility of where the money went, how much would be considered enough, and how it got there. Owners and the nebulous corporate identity of their affiliated teams are made to look capable and caring because they happen to have selfless, generally good people in their employ.
The answer, at least in this tiny sliver of what's happening around the world, is straightforward. The league itself can and should mandate team owners to continue to pay those who are employed by their teams until the end of the regular season, with provisions to stretch into what would have been the postseason regardless of who was going to get there. With the other leagues who utilize these same spaces also in the same shaky boat, there's no reason the NBA and the NHL, say, could not split the overhead of what it would cost to continue to support their support staff. Safety nets all start with one secure point and a steady, designated hand tying them off.
There's good business reasons to make these sorts of securities for hourly employees, if an argument is needed beyond providing for those in need at a time of a pandemic. These workers are vital to the NBA ecosystem, often essential conduits in how fandom translates from on court to off of it. They sell team merchandise, help people navigate the game from start to finish, getting them from door to seat and safely out, turn food and beverage service around in fractional amounts of time, bring life to these gigantic and cavernous concrete spaces. Protecting these workers will help to retain them as much as it will sustain that charged, unifying feeling live games bring, one that will be needed but difficult to conjure out of thin air when the uncertainty the current pandemic has brought is eventually behind us. The league and its teams are fond of the NBA Cares moniker, one they've earned with various community programs, but now it is time to live up to that message when everyday folks need it the most.
Bigger than basketball is an easy adage until tangible action has to come before the words do. In this, at least, the league can make it come true.