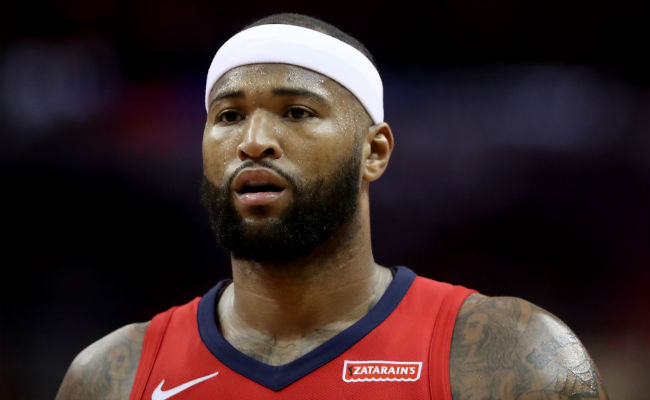 DeMarcus Cousins is the latest member of the Golden State Warriors. In a move that shocked the NBA world, the two-time champions added one of the bigger free agent targets on the market on Monday night.
News of the move rippled quickly through NBA twitter, with the usual suspects tweeting the signing, then adding the details of the deal. Once it was clear that the deal was real, people kind of freaked out. The mixture was of surprise, frustration and maybe a bit of resigned acceptance that the Warriors somehow got even better in free agency.
One of the first NBA players to react was Jared Dudley, who retweeted an Adrian Wojnarowski tweet breaking the news with disbelief.
Steph Curry quickly tweeted about the third splash brother, and Andre Iguodala was excited as well.
Joel Embiid was, well, a bit surprised by the news as well.
But honestly, few players outside of the Warriors reacted to the news positively.
Evan Fournier had a great reaction as well, but you'll need a bit of translation here if you don't speak French.
He's asking if it's a joke, if you didn't catch that. But he made sure to tweet out an English version of it, too.

Other players were wondering that as well.
Frank Kaminsky seemed particularly worried about how hard it will be to beat the Warriors now.
Lou Williams, perhaps sagely, pointed out that the Warriors somehow getting even better might spark the NBA to change how it seeds the postseason and could get rid of conferences.
All of these seem like reasonable responses, really. For anyone who isn't playing for the Warriors, their jobs just got a lot harder.