The 2017-18 NBA season has concluded for all but two teams, which means the offseason has begun and all focus is on the draft and free agency (and potential trades) for 28 franchises.
While there are still player options, team options, early termination options, and more to be exercised before we get the full list of unrestricted free agents, we do know who will be on the restricted free agent market, with their current team able to match any offer they get provided they extend the necessary qualifying offer.
Restricted free agency is always interesting because players can, at times, benefit tremendously from the system, while other times it can have an adverse effect on a player's possible market. There are instances, like Allen Crabbe in 2016, where a team hands out a massive offer sheet in an effort to force the current team not to match (Portland matched Brooklyn, then regretted that and sent Crabbe to Brooklyn the following offseason). On the flip side, a Nerlens Noel situation can emerge where the player never gets the offer he desires and ends up signing the qualifying offer to become an unrestricted free agent the next season.
This year, we'll likely see a few situations on both sides of the coin, as the limited number of teams with significant cap space means there aren't going to be a great deal of gigantic offer sheets available to players. But once LeBron James and Paul George sign, there also aren't a ton of tremendous unrestricted free agents on the market, either.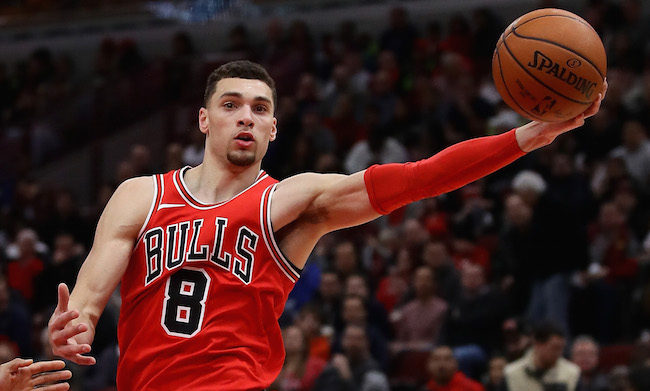 Here, we're going to look at the most interesting restricted free agents, broken up into a few categories. First, we'll start with the players that are all but assured of sticking around with their current team, as it would require a stunning turn of events to see him playing elsewhere next season.
Aaron Gordon, Magic: One expects Gordon will have an agreement on a max deal with the Magic by the end of July 1. The Magic don't have much cap space with $93 million already tied up, with the possibility of getting to $86 if they shed everything that's not Gordon's QO. Because of that, Orlando probably won't actually sign Gordon until they've tried to make some other moves and bring in other players. Still, Gordon will be a Magic man for the foreseeable future barring something unreal, like him signing his qualifying offer in order to get out of Orlando after one more season.
Zach LaVine, Bulls: There's no way the Bulls don't sign LaVine long term, right? He was the centerpiece of the Jimmy Butler deal and while he's going to cost a pretty penny, that deal looks even worse if they just let him walk. Chicago has significantly more cap space than Orlando at $71.9 million, so like Gordon, one would expect them to come to an agreement with LaVine and then hold off on signing him until they've made some other additions to use his Bird Rights to go over the cap if needed.
Clint Capela, Rockets: Capela is the most interesting player in this group, because of all of them, he seems like the one that could possibly be swiped out from under Houston for a max offer sheet if they get too involved in the LeBron James sweepstakes. That said, I can't imagine the Rockets allow him to walk given how big of a leap he took this season. Houston's going to go way over the cap signing Chris Paul and Capela this summer, but they essentially have to after the way this season went. Of other note is that Capela's value is likely the highest of anywhere else in the NBA. In Houston, his talents are maximized by the presence of Paul and Harden. Elsewhere, he might be asked to do more on offense if on a max deal, which could end up in some frustrations from that franchise.
Kyle Anderson, Spurs: Anderson isn't a max player like the three ahead of him on this list, but it would be stunning to see the Spurs let him walk. Anderson's become a steady, consistent performer for the Spurs and is part of a young core that they need to hang on to as they enter the first summer of relative uncertainty about the future of the franchise in terms of a star player in nearly two decades. It will be interesting to see what Anderson gets in terms of an offer sheet from elsewhere, mainly because it could set the market for others, but Anderson not being in a Spurs uni next season would be shocking.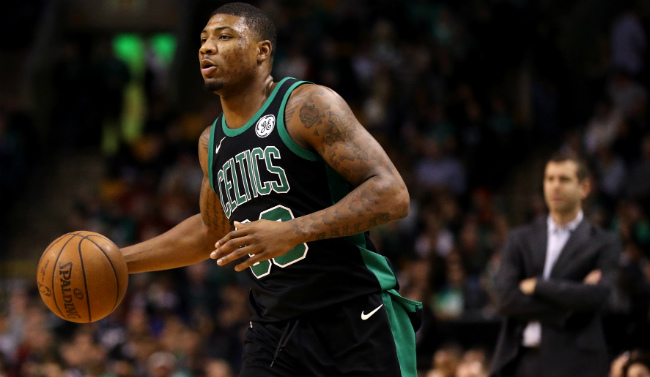 The next group are guys that you would expect their current team to match an offer sheet for them, but if someone's willing to make a significant offer, they might just end up changing teams.
Jabari Parker, Bucks: Parker is probably the most interesting RFA this summer. He's an immense talent, but has dealt with injury issues and questions about effort and defensive ability. No one questions Parker as an athlete and an offensive playmaker, but he's been a liability defensively in his admittedly short and injury plagued career. Mike Budenholzer has done tremendous work in the past with far less talented wing players, so he figures to be the perfect coach to tap into Parker's potential. However, Parker is expecting a max deal and it stands to reason that someone's going to take a chance on him. The question is whether Milwaukee will be willing to match with a pretty full cap sheet already.
Marcus Smart, Celtics: Smart's impending restricted free agency is probably the most fascinating of anyone on this list, because it's so hard to pin down what his value should be and at what point Boston passes on matching a contract. The Celtics, obviously, are big fans of Smart given all the little things he does on defense and in loose ball situations, but he's a below-average offensive player, which makes figuring out what his next deal should be tough. The consensus is $12 to $14 million is what he'll get, but he's scoffed at that idea and wants more. Boston probably won't want to pay him more than that and if some team falls in love with his tenacity, a deal over $15 million annually might be enough to pull Smart out of Boston. The Celtics should want to keep Smart if they can do so for a reasonable price because of what he does on the floor, but also because they could use a deal on their books that's not a max and not a rookie deal for flexibility in making trades in the future.
Jusuf Nurkic, Blazers: Your guess is as good as mine when it comes to Nurkic's value in the modern NBA. He struggled against the Pelicans and Anthony Davis, which, in fairness is something most ever center in the league struggles with, but Nurkic is a big, plodding center who has offensive skills in the post but isn't a particularly strong defensive presence (yes, he was 10th in the NBA in blocks per game, but he's not mobile and isn't a strong on-ball defender either). This leaves an interesting decision for other teams. Should someone strike out on a major offer sheet to Capela, it's plausible they could make a run at Nurkic even though they're wildly different players. Portland figures to match a reasonable offer, given they have no space to bring anyone else on board, but if the price tag is too high, they might have to punt to avoid a ridiculous tax number.
Julius Randle, Lakers: Randle is most definitely gettable this summer. He had a great 2017-18 campaign and he's the rare RFA with real power over his current team. If someone is willing to give him a major offer sheet early and he signs it, he can put pressure on the Lakers, as they have their sights set on LeBron James and Paul George. Should those two drag out their free agency decision, the Lakers will have no choice but to pass on re-signing Randle and letting him walk to a new team.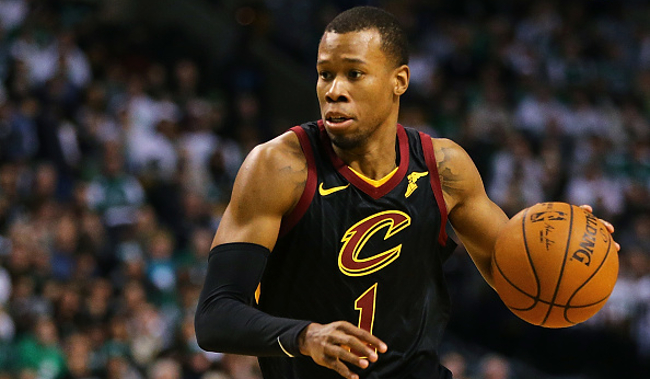 The next tier of restricted free agents are guys who no one's sure what their value will be on this market. All of them have shown flashes of upside, but also have either had really rough stretches or have battled injury issues.
Dante Exum, Jazz: When he was drafted, Exum was thought to be what Ben Simmons actually was. He was the Australian wunderkind everyone expected to set the league on fire with his passing and ball-handling ability. Unfortunately, knee issues have robbed him of any kind of stability and with Utah becoming a contender early in his career, he hasn't been afforded many opportunities to really develop with major on court time even when healthy. That said, he showed some flashes of brilliance in the playoffs and all it takes is one team to still be in love with his abilities to throw him a significant deal. My expectation is he lands in the mid-level range ($8.5 million annually), but where that is and if Utah will match is a mystery.
Rodney Hood, Cavaliers: Funny enough, the next mystery man is Exum's former teammate. Over his four year career, Hood has put up quality offensive numbers, but this run in Cleveland has cratered his value and exposed many of his flaws, particularly on defense. Hood never got comfortable with the Cavs and is now marooned on the bench as Cleveland heads to the Finals. Hood's career three-point mark of 36.9 percent will be enough to get him a deal somewhere, but for how much is something I can't even attempt at projecting (and you can almost guarantee Cleveland won't be matching).
Elfrid Payton, Suns: Payton was a disaster in Phoenix, but then again, so was basically everyone else. His calling card entering the league was his defense and facilitating, but in situations like Orlando and Phoenix, he hasn't exactly been in stable environments that would maximize those talents. I still think Payton can be a useful player, likely as a backup, in a better situation and on a better roster, so hopefully that's where he ends up this summer on what will probably be a small money deal.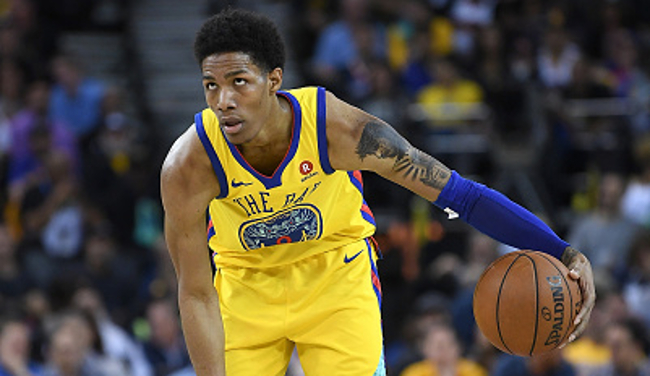 The final tier (and some of these players are possibly better players than the above tier) are quality role players who will get interest likely later on in the process from other teams and won't ink deals until late June.
Doug McDermott, Mavericks: McDermott's probably staying in Dallas, given the Mavs have over $20 million in cap space and he was a bright spot there, shooting 49.4 percent from three in the 26 games he played after the trade deadline. Someone might throw him a pretty strong offer given his shooting ability, but Dallas likely keeps him around as a quality role piece as they continue rebuilding.
Patrick McCaw, Warriors: McCaw, prior to his scary back injury, was playing a lot for the Warriors (16.9 minutes per game) and performing well. He's not a strong shooter, but his length on defense makes him a useful bench player for a quality team like Golden State. Given how much the Warriors struggled with wing depth without McCaw and Andre Iguodala against Houston, one would expect the Warriors to try and keep him around.
Montrezl Harrell, Clippers: Harrell had a nice first season in L.A., averaging 11 points and four rebounds in 17 minutes per game. He's a high energy guy that will get looks from contenders around the league wanting to beef up their frontcourt rotation, but it wouldn't be surprising for L.A. to work hard to re-sign him as well.
Nemanja Bjelica, Timberwolves: Bjelica had another solid season in Minnesota, averaging 6.8 points and 4.1 rebounds per game while shooting 41.5 percent from three-point range. His range makes him valuable and will keep him around for awhile longer in the NBA. He's not a strong defender, but as a bench 4, he should get plenty of interest.
Lucas Nogueira, Raptors: Nogueira's path in the NBA has been fascinating. He was a first-round pick of the Hawks (after a deal with the Celtics to land that pick) and never materialized in Atlanta. He was all but given away to Toronto, which developed him into a useful big man who gave them genuinely solid minutes, even in the postseason. He's not much of an offensive threat as a scorer, but he's a high-energy center that attacks the glass and can be a quality rim protector. Don't be surprised if he gets looks from some serious contenders as a cheap bench option, although Toronto will likely match offers on him.
Shabazz Napier, Blazers: Napier may be gettable given Portland's cap situation. He's coming off the best season of his young career as he assumed the role of Damian Lillard's backup. Portland would undoubtedly like to keep him, but if someone's willing to give him a healthy offer sheet to be their backup point guard, it will force the Blazers to think about the tax ramifications.
David Nwaba, Bulls: You'd expect Chicago to keep Nwaba since it appears they found something of a diamond in the rough with him. Nwaba averaged 7.9 points and 4.7 rebounds per game this past season for the Bulls and is another of these solid, high-energy bench players that are important to a team's depth. He's not a lights out shooter but did improve to be a 34.6 percent three-point man this past year.
Noah Vonleh, Bulls: Speaking of Bulls restricted free agents, the third one on their list is Vonleh, who has long been considered a project since he was drafted by Charlotte, traded to Portland, and, this year, dealt to Chicago. However, with the Bulls he produced an extremely nice stat line, averaging 6.9 points and 6.9 rebounds in 19 minutes per game. Vonleh is crazy long and has flashed range at times, although never consistently. You'd expect the rebuilding Bulls to hang on to him, but another team in search of some untapped potential might be willing to take a shot on an offer sheet as well.
There are plenty other restricted free agents out there, but few that figure to garner much in the way of significant interest around the league.