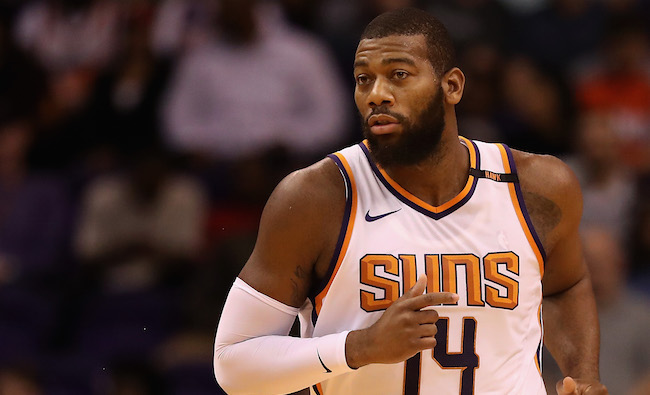 Greg Monroe found his way to Phoenix as part of the Eric Bledsoe trade with Milwaukee as the center's $17 million expiring deal helped make the money work between the two sides.
The Suns made it clear early on the plan was to eventually move Monroe, but apparently flipping him in a trade was not something they were able to pull off. Monroe's $17 million expiring deal made him difficult to move for assets, and with the Suns apparently unable to find a deal for a more established player to put Monroe in a package for, they have decided to move on from Monroe by buying him out.

Monroe's departure from Phoenix was hinted at by his absence from the team on Wednesday night, and sure enough, he and the Suns have come to an agreement to part ways. Monroe has been solid this season, averaging 10.4 points and 7.4 rebounds per game, so while he didn't fit Phoenix's plans for the future, he will assuredly have some interest from teams once clearing waivers.
Plenty of playoff contenders will have interest in adding the center, as the Celtics, Cavaliers and Pelicans are easy to point to as teams with needs in the frontcourt for their playoff push.