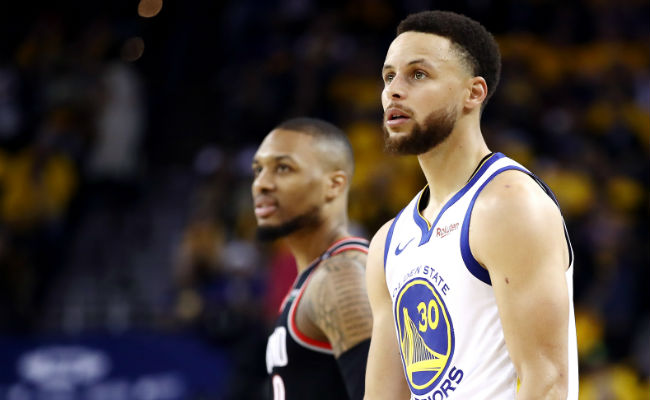 Three times the Golden State Warriors found themselves down by 17 points or more in their Western Conference Finals matchup with the Portlands Trail Blazers. And three times the Warriors erased that deficit with a second half bludgeoning.
The Warriors are on their way to a fifth consecutive NBA Finals after completing their sweep of the Blazers on Monday night, coming back from 17 points down in the second half to force overtime, where they escaped with a 119-117 victory. When the Blazers were up big, former Cleveland Cavalier and NBA champion Richard Jefferson tweeted the following.

If you scroll back through Jefferson's timeline, you'll find two more instances of the exact same tweet during each of the prior two games, a depressing reminder of how the Blazers collapsed three games in a row — and the expectedness of those collapses in the moment.
The Warriors, even without Kevin Durant, remain inevitable. We've seen plenty of lackadaisical first halves from them in seasons past, only to regroup at halftime and blitz their opponent in the third quarter before you even realize what's happening. With Damian Lillard nursing sore ribs, C.J. McCollum's play tapering off and the glaring lack of a third scorer with Jusuf Nurkic out, the Blazers simply didn't have enough firepower to combat the Warriors once they got going.
Despite all of that, as Jefferson's tweets remind us, the Blazers were in position to win three straight games. That they couldn't do it even once makes the sweep hurt even more for Portland.