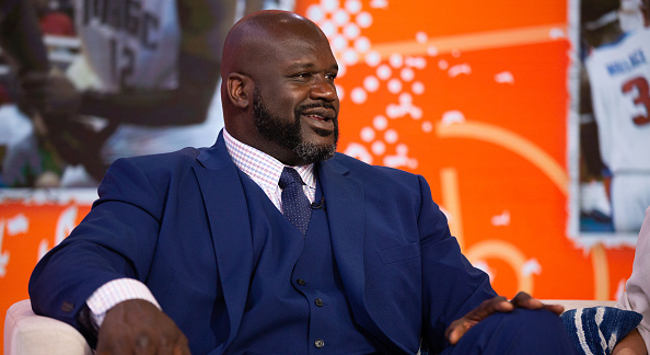 Even with his NBA days firmly in his rear-view mirror, Shaquille O'Neal has persisted as one of the most ubiquitous athlete-celebrities of his generation. He's a staple of Inside the NBA on TNT, he endorses all sorts of random consumer products, and he's made numerous appearances in TV and film.
Shaq is easily one of the most marketable personalities in sports history, but his various forays into acting have been met with mixed reviews, to say the least. Undaunted by critical reception, he continues to ply his wares in Hollywood.
According to a new report, the Big Diesel is currently in the process of developing a pilot episode for TBS for an unscripted comedy show called Unqualified that he will star in alongside Ken Jeong.

Via Nellie Andreeva of Deadline:
It will follow O'Neal and Jeong as they take on different odd jobs, including patrolling malls as rent-a-cops, substitute teaching kindergarten, train conducting and performing as party clowns. Summoned to their temporary employment by unsuspecting people via a digital portal, Unqualified will chronicle the antics of O'Neal and Jeong as they try their hands at jobs that have always intrigued them, along with a few they'd rather avoid.

"We are built to hustle," O'Neal and Jeong said. "We're thankful to TBS for giving us the opportunity to embrace any challenge that comes our way and we hope to surprise everyone with our ability to learn the ropes on the fly."
Tim Heidecker and Eric Wareheim are among the producers of the show, which hopefully suggests that the series might have some of their signature bizarro twists and turns. To be clear, TBS has only ordered a pilot, so it remains to be seen whether this project will actually make it to air. But the odd couple pairing of Shaq and Jeong should offer plenty of entertainment value regardless.
(Deadline)