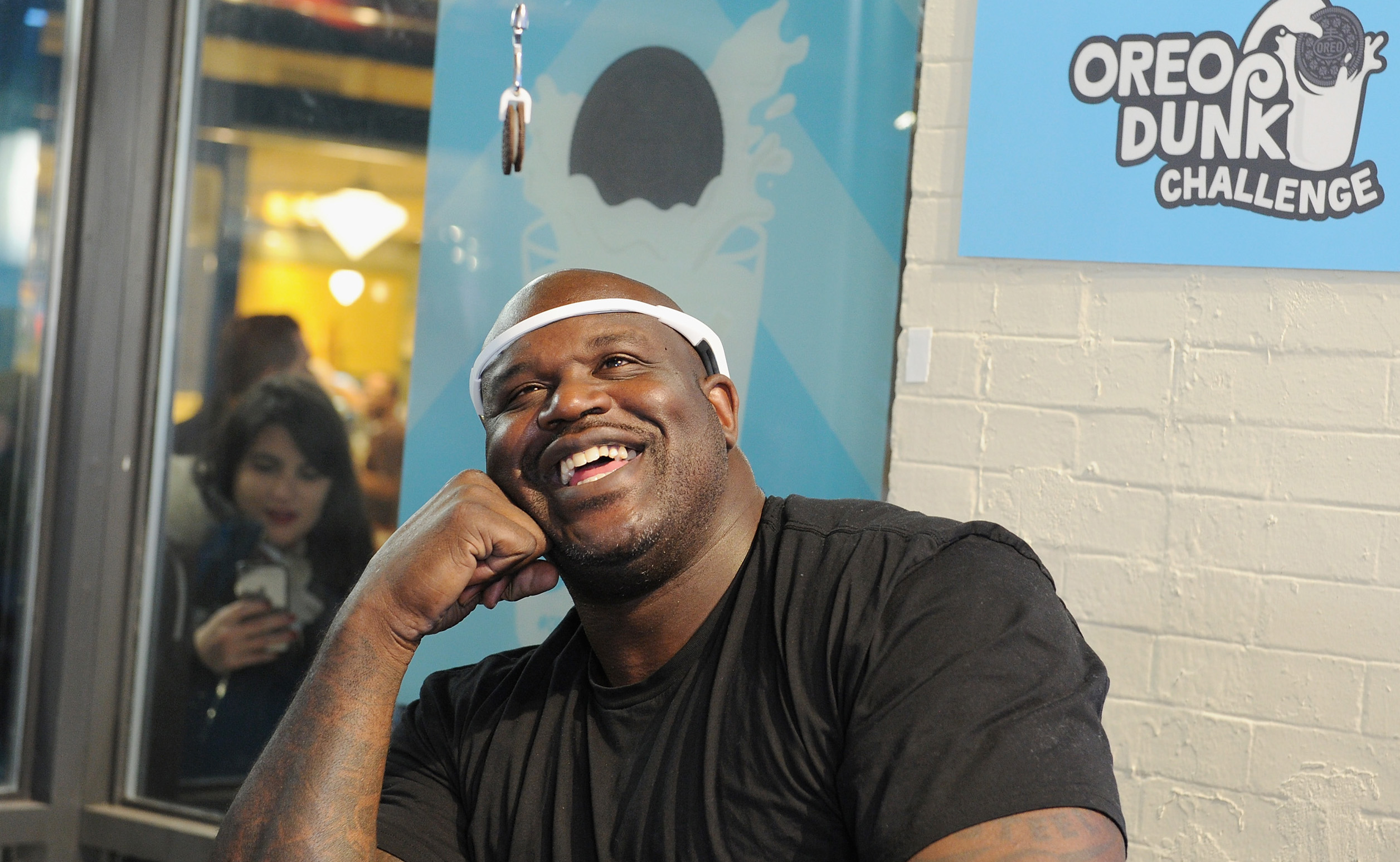 Back in February, Inside The NBA analyst and NBA Hall of Famer Shaquille O'Neal got into a verbal spat with Golden State Warriors big man JaVale McGee.
The two have had a well-documented history of going back and forth with Shaq making McGee a butt of his jokes during his Shaqtin' A Fool segment on Inside The NBA where he highlights or 'lowlights' the least desirable plays of that week. Their controversy came to a head when they took to Twitter to express their frustration.
After the segment, McGee tweeted:
"Maybe he's in love with me …. maybe I should be flattered? IDK GUYS!!" Shaq fired back with, among other comments about "BUM"
Shaq swiftly replied: McGee: "we gonna see how tough you are when I see yo ass."
Warriors forward Kevin Durant even chimed in: "I didn't know cops could threaten civilians like that," he told the press.
Cooler heads eventually prevailed. Many believed O'Neal had finally taken it too far, and Marcus Thompson II of the Mercury News even wrote about the reasons O'Neal was out of line. Thompson noted that it wasn't until Shaq's mother, Lucille O'Neal stepped in that he realized it was time to put an end to their long-standing feud.

"I have orders from the top to leave it alone," Shaq told ESPN's The Undefeated. "No, [not NBA commissioner Adam Silver]. My mama. Just say Shaq's mom, called him, told him, 'Stop this silliness. Leave him alone.' So that's the end of the beef"
Appearing on a Mother's Day Edition of the Scoop B Radio Podcast with sports and entertainment journalist Brandon 'Scoop B' Robinson, Lucille O'Neal broke it down.
[protected-iframe id="2a30d0d9d6a41cf24865ae3b5d2f5f9e-60970621-76566046″ info="https://www.scoopbradio.com/?powerpress_embed=1056-podcast&powerpress_player=mediaelement-audio" width="320″ height="30″ frameborder="0″ scrolling="no"]
Inside The NBA's Ernie Johnson was the first to tell Shaq went too far, however, his mother gave her two cents. "Well the conversations that my son and I have, I really want to keep confidential," Lucille O'Neal told Scoop B.
But she added:
"But what I encouraged him to do was let it go because a war of words can go on forever. I mean it can go on a long time and some things are better left unsaid. So there had to be a cutoff point and I knew it was time, so I encouraged him to just let it go. Brandon when I was growing up we used to say sticks and stones can break your bones but words will never hurt you that is really not true, because words can hurt you. So with the war of words going on, both of them were hurt so it was just time to let that go."
Sounds like fair and balanced advice.

In addition to her chat about the old feud between her son and McGee, she also talked about her grandson, Shareef O'Neal, a recent commit to the University of Arizona. When asked whether Shaq was as talented as Shareef was at that age, she answered: "I have to say yes."
"Because I've watched the development and it's something that I've seen before. The world is seeing it because of the way that information gets out. But I've seen the progress, it's in his genes he has a special gift. And he and Shaquille, I believe will be playing different positions. Shaquille was a power player in the middle of the paint, but Shareef is a finesse player and he can also play in the paint, so he's good and his dad was good too."
Always the peacemaker, there were also some other good nuggets in the interview like her being happy that both Shaq and Kobe Bryant ended their feud and buried the hatchet. 2K Sports recently announced that Shaq is the game's latest legend cover athlete on next season's NBA 2K 18.
To launch the game, Shaq was featured in a commercial that showed Bryant running a teleprompter and changing the words around. All in good fun, of course. It was comical and was genuine, a far-cry from their well-documented feud. Nevertheless, Momma O'Neal reflected on seeing Bryant at Shaq's statue ceremony at Staples Center and commented on how pleased she was to see the two move on with life.
"When I saw Mr. Bryant in Mr. LA, all I could do was open my arms and give him a hug too," she told Robinson. "I'm really happy that he and Shaquille are in a different place because when you grow up to be a man, all those childish ways, you need to let them go."