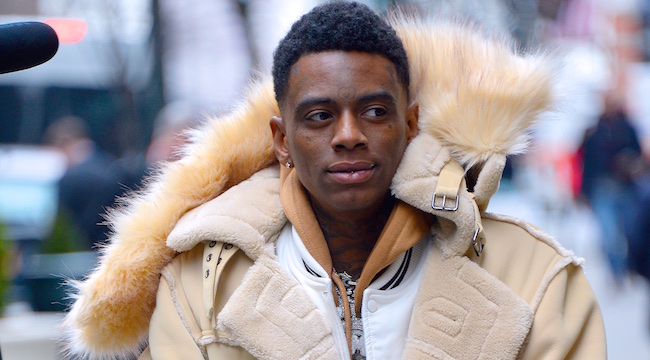 Friday night's game between the Los Angeles Clippers and Chicago Bulls at Staples Center is a quietly important one for the home squad, as the Clippers are pushing to make the postseason and have to pick up wins over already-eliminated teams like the Bulls. For an added bonus to the L.A. fans who will be in attendance to watch their team try and get their 40th win of the year, Soulja Boy is planned to perform at halftime.
There's just one problem: Soulja Boy was arrested on Friday morning for probation violation after the authorities searched his house and found ammunition. While TMZ originally reported that Soulja Boy sounded like he planned on performing at the game, the Clippers have other ideas.
According to Jovan Buha of The Athletic, Soulja Boy's performance at Friday's game has been canceled.

https://twitter.com/jovanbuha/status/1106613230615433217
While it stands to reason that most people who bought a ticket to the Clippers-Bulls game weren't paying to attend a musical performance for anyone, it is still kind of a bummer that those in attendance won't get to see Soulja Boy. A great way to make up for that, of course, would be for the Clippers to pick up a win on Friday night and move one step closer to a playoff berth.
UPDATE: The Clippers announced later on Friday that Soulja Boy has, indeed, been released from prison and will perform as scheduled in Los Angeles.