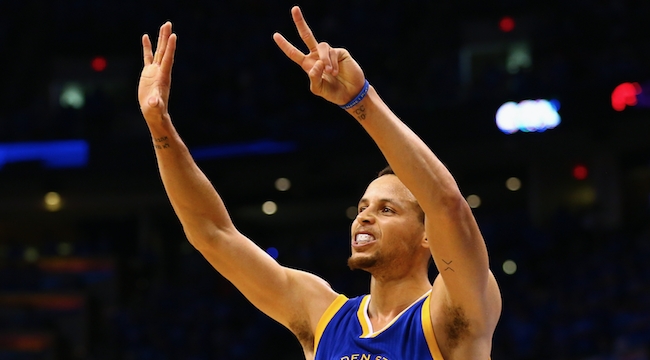 The 2017 NFL season began without Colin Kaepernick on a roster and a lot of people are bothered or even upset about his absence from the league. Given that Kaepernick is certainly among the best 64 quarterbacks in the world, it is easy to see why and, on Sunday, Steph Curry became the latest professional athlete to come out in support of his plight.
Curry made the 45 minute journey south of Oakland to attend the season opener for the San Francisco 49ers and, before the game even kicked off at Levi's Stadium, he posted this very clear message on his Instagram story.

This isn't exactly an earth-shattering stance from Curry, but it is a public declaration of what many assume to be obvious in that Kaepernick should be employed in the league if he wants to be. While the 49ers may not have been a logical option for Kaepernick in 2017, he spent his entire career with the team and the site of Curry's social media post ties into that even before considering that San Francisco deployed a quarterback depth chart of Brian Hoyer and C.J. Beathard.
Other athletes and sports personalities have come to Kaepernick's defense and that will likely continue until when (or if) he returns to the NFL. For now, though, Curry wants to see Colin Kaepernick suiting up on the football field and made sure the world knows it.