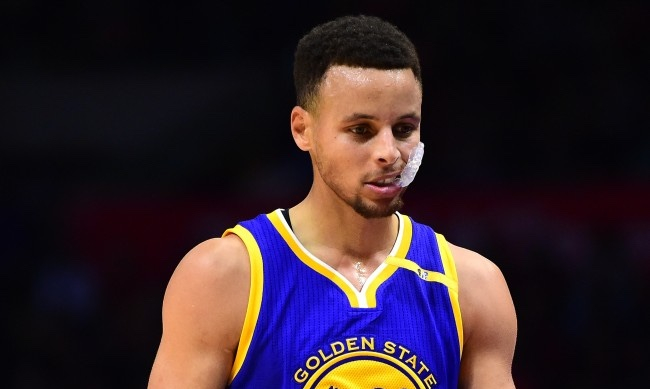 Injuries may have cost Steph Curry and the Golden State Warriors a second straight NBA title last spring. They definitely cost Curry an Olympic gold medal, too. That's why the reigning NBA MVP is already gearing up for a chance at gold in 2020.
Curry said he expects to play in the 2020 Olympics in Tokyo. In an interview with FIBA.com, Curry also discussed his decision not to play in last summer's Rio Olympics because of injuries.
"It was a tough one because I put a lot of equity into playing for Team USA and was looking forward to playing for the Olympic team for the first time.

"The decision for me personally was that it was best not to play, and to get ready for the season, to get healthy.

"Going forward, I do plan on playing at the World Cup (in 2019 in China), being healthy and being in a good position to be in Tokyo.
Curry — who won a gold medal with Team USA at the FIBA World Cups in 2010 and 2014 — has never played in an Olympics. He worked with Team USA in a camp in 2015 but pulled himself out of contention for the team in June shortly before the roster was finalized. Kevin Durant led Team USA to gold later that summer, then joined Curry on the Warriors. With an NBA title and league MVP under his belt, Curry said one of the few goals left to achieve is winning Olympic gold for his country.
"It's a different vibe representing your country," Curry told FIBA.com. "Only 12 guys get to do it every year. It's special."
It's good to see that Curry is hoping to take the floor for Team USA in 2020. Tokyo is a long way away, but they'll need all the help they can get against … um … well it's good that he wants to play.