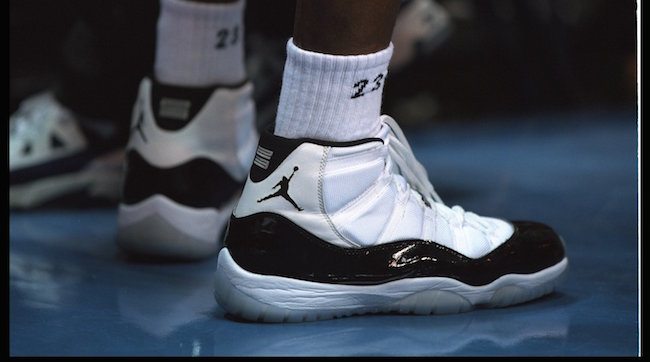 When it comes to sneakers, there may not be a person more influential than Nike designer Tinker Hatfield. Over the course of his career, Hatfield designed a myriad of sneakers, including a wide variety of Air Jordans. Amid all of his other accomplishments with the company, where he serves as vice president for Design and Special Projects, there's arguably nothing more closely affiliated with Hatfield than his work on Michael Jordan's signature kicks.
This raises the question: What are Hatfield's favorite and least favorite Jordans that he's designed? TMZ caught up with Hatfield to ask him that exact question, to which Hatfield identified sneakers released within a few versions of one another.

"The 15," Hatfield responded when asked about his least favorite sneakers. "I'll tell you that it was toward the end of when I wanted to stop doing Jordans for a while, at least, and I just don't think I brought that baby home quite right. The concept was good and it was sort of modern and it was meant to represent the way his tongue hangs out, the tongue of the shoe is open."
Hatfield went on to say that the concept of the sneaker was "worthless" because he was burned out by that point in his tenure with Nike, and in his eyes, "all concepts are worthless if you don't follow through and execute." But on the other side of the coin, Hatfield's favorite shoes have a deep personal connection because of when they were designed and released.
"I think the Jordan 11 will always be the No. 1 for me because they told me to stop," Hatfield said. "Nike said 'No more Jordans, Michael's not playing,' and I begged to differ and kept it going even under threat of some kind of punishment."
It ended up working out for Hatfield. Not only are the Jordan 11s iconic and a sneaker that still gets released by Nike in various colorways to this day, but Hatfield says M.J. himself appreciated the work he did on them while he was out of the game.