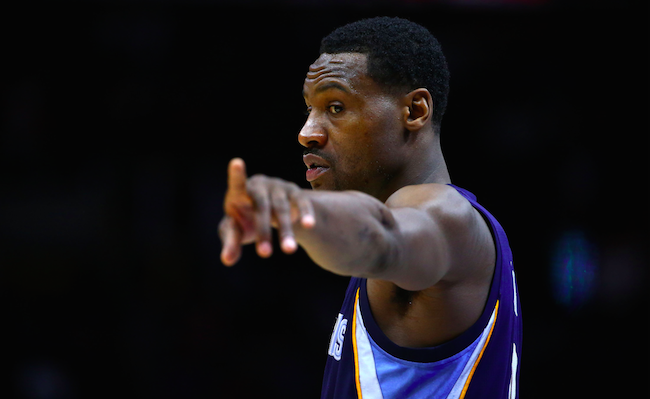 Bad news, Grind-followers. Grizzlies defensive specialist Tony Allen has been ruled out of Game 5 tonight against the Warriors with a hamstring injury.
The self-proclaimed First Team All-Defense shooting guard has been a big reason why Memphis was able to stymie the Splash Brothers in Games 2 and 3, but a key adjustment by Steve Kerr exploited the Grindfather's number one weakness, i.e. the fact that Allen is a "shooting" guard in name only.
Andrew Bogut got the defensive assignment against Allen in Game 4 and successfully baited him into taking – and subsequently missing – wide-open jump shots. That, coupled with a breakout performance from MVP Steph Curry, not to mention the Warriors' all-around suffocating defensive pressure, resulted in a blowout win for Golden State.
Game 5 tips off at Oracle Arena at 10:30 PM ET on TNT.