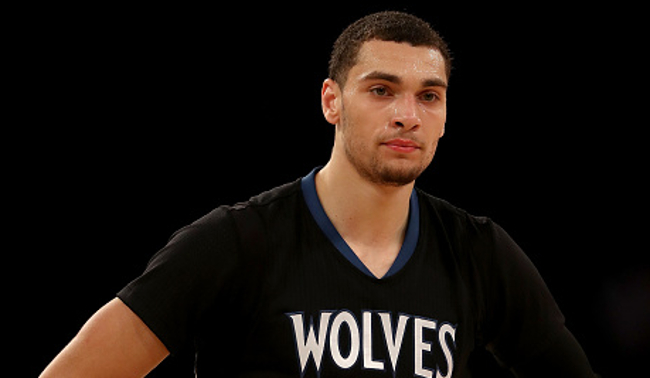 Zach LaVine is one of the most explosive athletes the league has seen since Toronto-era Vince Carter in the early 2000s. He's a two-time dunk champ, and during his first few seasons in Minnesota, he established himself as a versatile offensive threat and one of the Timberwolves' three-headed hydra that included Andrew Wiggins and Karl-Anthony Towns.
But the Wolves ended up parting ways with LaVine last summer in a blockbuster deal that sent him to Chicago in exchange for Jimmy Butler. LaVine has yet to make his debut for the Bulls, however, as he continues to recover from a torn ACL he suffered last February.
Chicago is in the beginning stages of a rebuild, but getting LaVine back sooner than later is still important to them, because he was the centerpiece of the Butler deal and will be a restricted free agent this summer. The team got good news on that front on Wednesday as head coach Fred Hoiberg announced that LaVine will soon be cleared for full-contact practices.

Minnesota will embark on a four-game road trip starting on Sunday in Phoenix and culminating in a showdown with the Warriors on Black Friday.
Though there is no specific time-table for when he might suit up for an actual game, Bulls fans have to be optimistic about his return, especially given reports that LaVine's athleticism is allegedly as good now as it was when he tested at the Draft Combine prior to his rookie season.