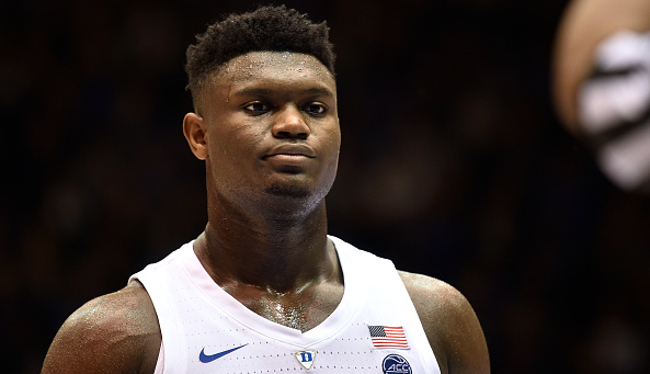 Duke freshman Zion Williamson is probably the most formidable athletic specimen the sports world has seen since LeBron James burst onto the scene at St. Vincent-St. Mary's in the early 2000s. His high school mixtape has been the stuff of legend for the past two years already, and every game at his lone season at Duke brings another highlight package that just boggles the mind.
Defenders have quickly learned that, when Zion comes barreling through the open court, it's best to just get out of the way. In the NBA, they call it a business decision. In reality, it's the only responsible choice if you want to preserve your health and well-being with Williamson.
If someone wants to call you a coward, tell them to go stand in the lane when all 6'8, 285 pounds of him comes exploding toward the rim like he's been shot out of a cannon. Thankfully, there is now scientific evidence to support that decision to avoid a collision with Zion at all possible costs.
Via Ben Cohen and Andrew Beaton of The Wall Street Journal:
At the request of The Wall Street Journal, University of Lynchburg physicist Eric Goff reviewed grainy clips of Williamson charges to solve Gaminde's mystery and quantify the basketball equivalent of getting hit by a bus. He calculated the maximum force of impact during one Williamson charge to be 300 pounds—the equivalent of the average force during a similar, head-on collision with a Jeep traveling 10 miles per hour.
So there you have it. Taking a charge from Zion is literally the same as getting hit by a truck. Zion is already atop the leader-board in most mock drafts for next summer, and it won't be long before NBA teams start lining up to do whatever it is we're calling the opposite of winning these days to improve their chances of landing the No. 1 pick.