Naming conventions be damned, Tuesday officially brought two new Xbox consoles to the market with the Xbox Series X and Series S hitting shelves across the country. Both Microsoft and Sony have decided the next console war will be fought on two fronts, both with an optical drive-equipped device and a download-only console available at a slightly smaller price tag.
The plethora of new options can make it difficult to decide which console to buy, and whether it's worth even diving into the next generation of games at any cost or with any console. And while time and experience (and scarcity) may help sharpen these choices into clearer focus for some, sometimes it's best to dive in and see what you can for yourself. Which is why Microsoft provided an Xbox Series X to Uproxx Gaming to put through the paces, and after a fortnight with the console I can report that the early returns are, indeed, very good.
Buying any new console is a unique purchase for everyone, and it's impossible to weigh every factor and option. Microsoft is attempting to capture a wider swath of the gaming market with the Series S, but its larger, black box of a sibling is the flagship product on launch day. And the cube certainly brings a lot to the table in an industry that's more crowded than ever. That shape, though, is one of the first things you'll notice about the console. Though it's not as big as the PS5, it takes up considerable space in a way unlike other Xboxes.
With its vents on the smallest rectangle of the cube, it's meant to stand upright and to the uninitiated might look like a large, nondescript router or hard drive. It's a uniquely-shaped console to say the least, and in my fairly squat entertainment center it simply has nowhere to go but standing slightly taller than the Yamaha receivers next to my record player. If you're looking to buy a new Xbox simply based on the likelihood you won't have to rearrange your consoles, buy a Series S and expect to invest in a hard drive eventually. Otherwise, you're in for some logistical experimentation after you're done unboxing.
If this is a purchase decision made mostly on what games are currently available: wait. There's no need to torture yourself based on new console FOMO. Games may be optimized, but if you're feeling the pressure of potentially getting shut out on a title in these early months that simply won't happen with the new Xboxes. The consoles have zero true exclusive titles on launch day, and even some of the few "exclusives" of the next-gen enhanced titles are available on your current Xbox.
Sure, those enhanced games play better. NFL Madden 21 is a more polished, better-looking football sim on the Series X. NBA 2K21 looks and feels better on the console, too. A more thorough recap of the next-gen titles on the Xbox is on the way soon, but the same can be said for every game optimized for the Series X. Load times on last-gen titles are so quick you might never read the text on loading screens, frame rates were considerably better and automatic HDR brought new life and color to some games in need of a boost. The new Yakuza game looks better, and racing games like Dirt 5 and the remastered Forza all take advantage of the console's new tech to make driving crisp and beautiful. But if we're being honest with ourselves the system lacks a true killer app that's worth the upgrade price right away. Halo Infinite is delayed until next year along with many of the other teased titles coming to fulfill the many promises of a next-gen console.
We'll have more on the Series S and how it performs in the coming days, but both the Series S and Series X will play the same next-gen titles, unless you buy those games on physical discs. Only the Series X has a disc drive, and therefore also can play 4K ultra HD Blu Rays after quickly downloading an app. The picture is, as expected, great and the console can download games and do other tasks while you watch the only Blu Ray you have in your apartment, which may or may not have been a previously unopened copy of the LEGO Batman Movie.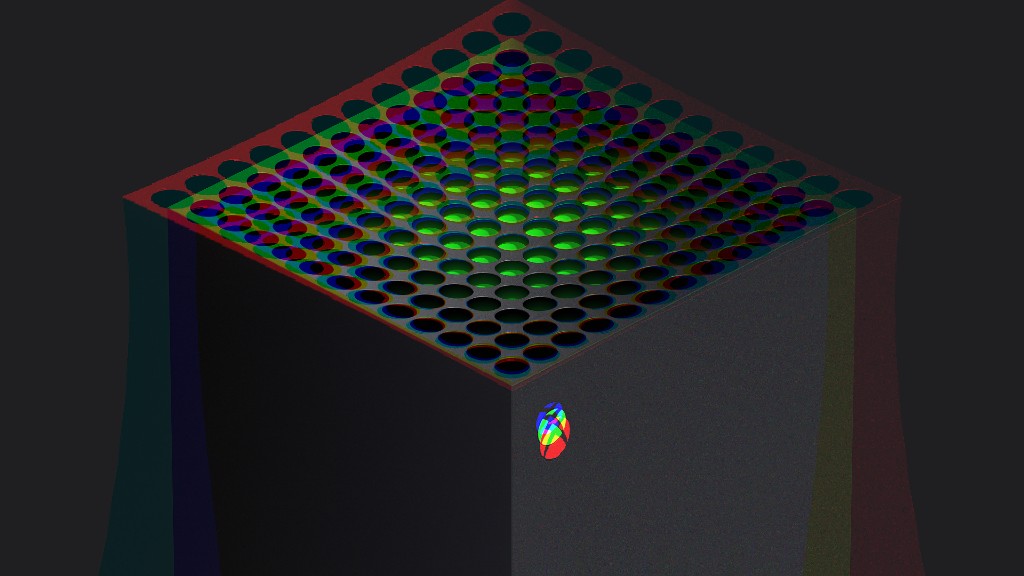 Much like buying a new cellphone these days, what you get immediately with the Series X is not a giant leap forward but incremental changes that, overall, feel like they justify the cost of living in the near-future. Games load much faster and play considerably cleaner. The actual Xbox experience with the Series X intentionally replicates what you've had with prior systems. It makes the same noise when you turn it on, accesses your cloud-saved data from previous games and feels like a cleaned up Xbox experience from the start. But it's definitely a better Xbox experience in basically every way.
The console is so obviously built to play games well, which sounds like an obvious statement but wasn't always the case with the peripheral-filled, entertainment hub launch of the Xbox 360 and its voice commands and cable television hopes and dreams. The games really are the focus here, and though a Series X is also a great vehicle for watching Disney+ or Netflix or streaming sports, it took me a long while to get to that part of the review process. That's just not what most people will be buying it for, though those entertainment options are absolutely there.
Microsoft is betting big on games, buying Bethesda and appearing poised to make Game Pass one of the smartest investments in gaming with EA Play and other exclusives coming down the road. It's a huge amount of money that makes deals like that happen, but after playing games on the console those deals were made for it's easy to see why Microsoft is making that wager. Computer gaming is huge and a considerable part of Microsoft's gaming equation, sure. But the Series X proves that consoles are far from dead, and even with a steeper price point the Series X offers a lot of advantages in simplicity and cost that PC gaming simply can't match for the consumers who just want a gaming box they never need to open.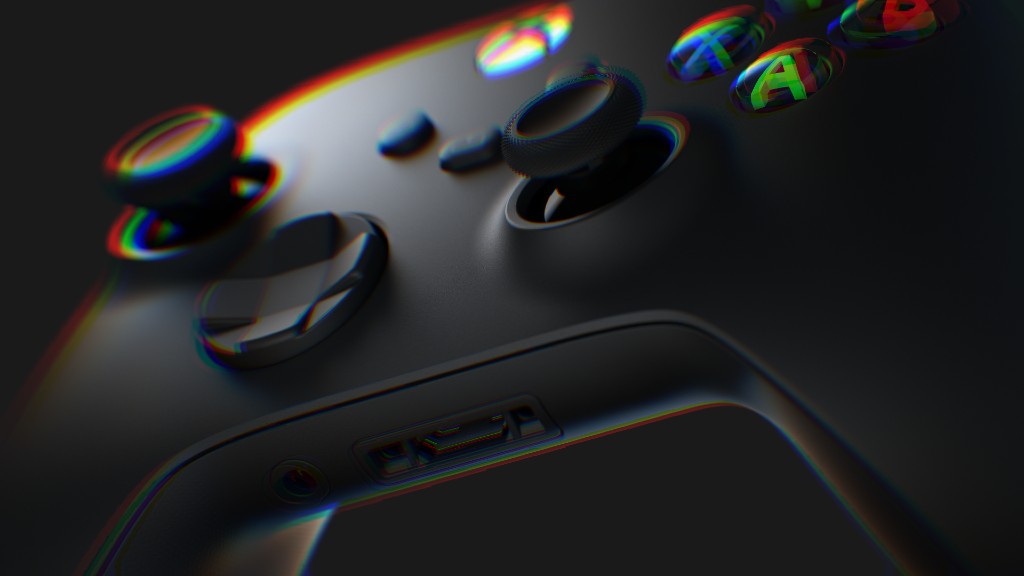 Perhaps the most immediate upgrade is the next-gen Xbox controller, which looks extremely similar to its predecessor but is notably better. It feels sturdier, and the material is satisfyingly sleek. It somehow feels warmer to the touch than the Xbox One controller, even when it's turned off, and there's a subtle texturing on the underside where your fingers go that makes the grip feel slightly more stable. It both looks and feels more premium than the controller that shipped with the last Xbox, and there was basically no adjustment period necessary to grab it and dive into a game.
Another fairly obvious but extremely useful upgrade to the Series X controller is the dedicated share button. It's an essential tool for modern gaming (and an absolute necessity for a game reviewer like myself) and it's a huge upgrade over the screenshot system on the last Xbox. Press the middle button on the controller, and the screenshot is automatically saved and uploaded for access on the Xbox app as well. In the past, I had admittedly favored reviewing games on the Nintendo Switch when possible, if only for the ease of easy screenshotting and sharing (and, of course, a curiosity about how the system would handle certain games). Right now, it's difficult to imagine picking the Switch over the Series X for either of those reasons anymore.
Missing from this specific equation, of course, is a true showdown with the PS5. That console, coming later this week, has arguably the most anticipated launch day title in Spider-Man: Miles Morales and its own impressive list of upgrades from the PS4. But if you're already in the Xbox ecosystem and plan to take advantage of Xbox Game Pass, buying in on the Series X will have some impressive upside in the coming months. On launch day, the potential for a new black box on your entertainment stand can truly feel limitless. I can say with certainty that, as you search for those limits with the Series X, you'll find a lot of good things about what you play, even if it's a title you've already spent some time with on your old console.