Welcome to Comedy Now, a weekly column cataloging what comedy fans should know about what's available in the streaming world. Whether it's a brand new special, an old classic, or the oddball show that defies categorization, we'll list as many as we can for your enjoyment right here. Who knows? We may even throw in a few non-streamable bits on occasion, like tour announcements from our favorite comics. You can check out the previous column here.
What's Now
Demetri Martin is Netflix's The Overthinker
Longtime fans of comedian and filmmaker Demetri Martin probably already suspected he was an overthinker. From the attention to detail evident in previous stand-up specials like Live *at the time and Demetri Martin. Person, to his feature film debut Dean, the 45-year-old comic has always poured over his acts and stories with a careful analysis that results in jokes carefully presented in a thoughtful manner. Hence The Overthinker, Martin's second Netflix special, which is now available to stream on the platform. As always, audiences can expect lots of one-liners, drawings, and music, albeit with a new narrative flair.

Sam Jay's first comedy album, Donna's Daughter, debuts on Comedy Central Records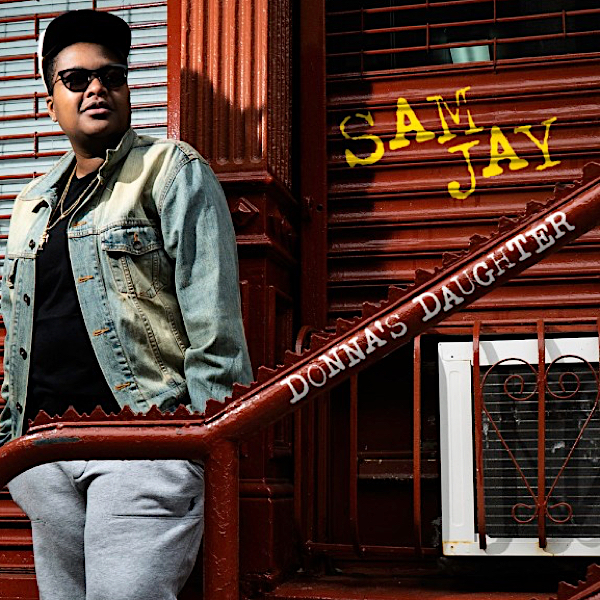 In July, Saturday Night Live writer Sam Jay joined seven other comics for the first part of Netflix's The Comedy Lineup, a batch of short, 15-minute sets recorded back in February at Atlanta's Terminal West. At around the same time her debut album, Donna's Daughter, was released by Comedy Central Records. Available as a CD and on streaming at places like Amazon, Spotify, and iTunes, the album's content has been compared favorably to the late comedy legend Patrice O'Neal. Anyone interested in checking out Jay's debut record can listen to the track "Period Sync" below via SoundCloud.
So does Jo Firestone's first album The Hits, which is out today
More recently (as in today, August 1oth), Comedy Central Records dropped The Tonight Show Starring Jimmy Fallon and The Chris Gethard Show alum Jo Firestone's debut album, The Hits. Fresh on the heels of her Comedy Central Stand-Up Presents half-hour debut in 2017, Firestone's latest features the eccentric, punny, and anxiety-ridden comedy the Brooklyn-based comic is known for, as well as some assistance from Arcade Fire band member Will Butler. For a preview of The Hits' hits, check out the track "Social Stuff" below via SoundCloud.
Guy Branum wrote a wonderful book, My Life as a Goddess: A Memoir through (Un)Popular Culture
Best known for the Pop Rocket podcast and Talk Show the Game Show on truTV, and a former frequent correspondent and panelist on Totally Biased with W. Kamau Bell and Chelsea Lately, Guy Branum has seen things. A lot of it has been funny, while a lot of it wasn't. With a wit, knowledge and passion longtime fans of the 42-year-old comedian already knew he possessed, Branum drew on these experiences for his new book My Life as a Goddess: A Memoir through (Un)Popular Culture, which was published by Simon & Schuster late last month. It's a great read, and is available for purchase at Amazon and elsewhere.

What's New(s)
Adam Cayton-Holland also wrote a great book, Tragedy Plus Time
Adam Cayton-Holland, an actor in and writer for truTV's Those Who Can't, has a great new book coming out on Tuesday, August 21st. Titled Tragedy Plus Time: A Tragi-Comic Memoir, it catalogs he and his sisters' upbringing in Denver, Colorado, and their respective paths through life. It also delves into the deep depression Adam suffered through, his younger sister Lydia's success in pulling him out of it, and her later depression, which Adam was unable to "return the favor." It's a beautiful, moving book, and definitely worth your time once it is released later this month.
What's Later
Mara Marek and Andrew Collins are biking across the country for the Bike, Laugh, Heal tour
It's one thing to embark on a nationwide stand-up comedy tour. It's another thing entirely to eschew the normal means of travel (trains, planes and automobiles) and bike from one spot to another. That's precisely what comedian Mara Marek and her Happy Never After podcast co-host Andrew Collins are doing for the next few months with the Bike, Laugh, Heal tour, which begins on Monday, August 13th at Carolines on Broadway in New York and ends in San Francisco on November 15th. The goal of the tour to raise $1 million to prevent domestic violence and support survivors on their various journeys through life.
The Burbank Comedy Festival kicks off next week
This Sunday, August 12th, the 5th Annual Burbank Comedy Festival kicks off a week of stand-up comedy with headliner Jeff Garlin. Through the following Saturday, August 18th, fellow leads Daniel Franzese (Mean Girls), Mary Lynn Rajskub (24), Carlos Alazraqui (Rocko's Modern Life), Jimmy Pardo (Never Not Funny), and George Gray (The Price is Right) will perform. So too will the entire voice cast of Animaniacs, as well as voice actors Jim Cummings and Bill Farmer, the men behind the voices of Winnie the Pooh and Goofy, respectively. The festival also features over 20 comedy workshops with various industry professionals.