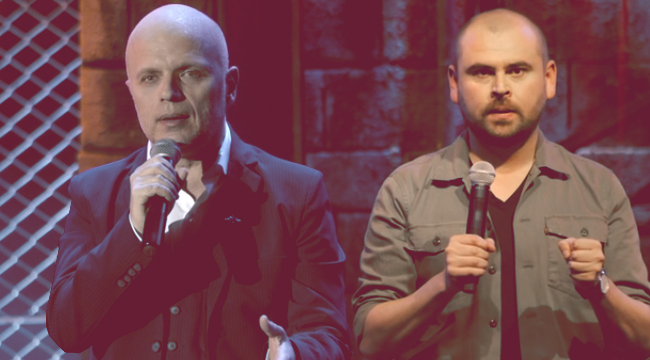 Welcome to Comedy Now, a weekly column cataloging what comedy fans should know about what's available in the streaming world. Whether it's a brand new special, an old classic, or the oddball show that defies categorization, we'll list as many as we can for your enjoyment right here. Who knows? We may even throw in a few non-streamable bits on occasion, like tour announcements from our favorite comics. You can check out the previous column here.
What's Now
Netflix boosts its international output significantly
In 2017, Netflix boosted its comedy profile by releasing nearly one new special every week. The streamer upped the ante in 2018 with almost two new specials a week, and it's possible thanks to a significant increase in global content. This week alone, Netflix released new stand-up specials from Colombian comic Ricardo Quevedo, Argentinian comedian Sebastián Wainraich, and Mexican stand-up Mau Nieto. All three are in Spanish, but if English is your first (or only) language and Spanish isn't your second, each special comes equipped with English subtitles.
Todd Glass: Act Happy (Netflix)
Watching Todd Glass' Act Happy, which dropped this week on Netflix, results in a ridiculously strong feeling of FOMO. That's because the 53-year-old comic's uncanny ability to improvise his way through a seemingly unprepared set is so intoxicating, you'll be jealous of his audience. (Especially the people in the front row, about whom he writes and performs a new song on the spot.) Lots of things made me envious of Glass' audience — like his spot-on impression of Brian Regan, his jokingly anti-Rory Scovel chant, and his ability to perform while a band plays "Battle Hymn of the Republic."

What's New(s)
Netflix will release 15-minute comedy specials by emerging comics
In February, Netflix will tape 15-minute specials by Aisling Bea, Michelle Buteau, Tim Dillon, JR De Guzman, Sabrina Jalees, Janelle James, Sam Jay, Josh Johnson, Ian Karmel, Jak Knight, Matteo Lane, Max Silvestri, Taylor Tomlinson, Phil Wang, Emma Willmann, and Kate Willett at Atlanta's Terminal West venue. These up-and-comers won't be paid nearly as much as Amy Schumer or Dave Chappelle for their services, but as Vulture's Jesse David Fox noted, "this will effectively create a pipeline for new talent, not unlike what Comedy Central has done for years." In other words, the Netflix comedy boom continues.
Tiffany Haddish signs on with HBO
If you didn't see Tiffany Haddish's Showtime comedy special, groundbreaking episode of Saturday Night Live, or performance (yes, "performance") while announcing the 90th Annual Academy Award nominees, then you've got some catching up to do. For not only is the Girls Trip favorite 2017's it-person, but she's also the comedian to watch thanks to a new deal she signed with HBO. According to Variety, the premium network signed a two-year agreement with Haddish and her production company, She Ready, earlier this week. This means the special that inevitably results from her upcoming 2018 tour already has a home.
Late Night Whenever with Michelle Buteau (Podcast)
Speaking of Netflix's 15-minute specials, one of the comedians to be featured — Michelle Buteau — has a new late night program of sorts in the works. Titled Late Night Whenever with Michelle Buteau, the "late night" podcast produced and distributed by WNYC Studios will begin taping episodes with live audiences on Tuesday, March 13th and airing them starting Tuesday, April 3rd. Along with Buteau, Late Night Whenever will feature music producer Rob Lewis as the program's Paul Shaffer — as well as celebrity interviews, comedy routines, stories, and audience participation.

Fred Armisen: Standup for Drummers gets a trailer (Netflix)
In the midst of Portlandia's eighth and final season, co-star and co-creator Fred Armisen already has a new drum kit to play with. Quite a few, in fact, as the first trailer for his musically-included comedy special Standup for Drummers just dropped. Set to stream Tuesday, February 6th on Netflix, the SNL alum's first-ever stand-up special will feature a heavy dose of his comedic observations, impressions of various musicians, and — of course — drumming skills. Lots of drumming, in fact, as the entire set for Armisen's special is decked out with multiple drum kits.
Marlon Wayans' Netflix special gets a title
Whether or not you enjoyed his original Netflix comedy film Naked, Marlon Wayans isn't done with the platform just yet. Hence the Scary Movie franchise star just announced the title and release date for his new stand-up special Woke-ish, which drops near the end of next month on Tuesday, February 27th. Wayans' first-ever comedy special, very little is known about Woke-ish other than its star, title, and premiere date. Even so, if you've ever seen one of his many films or television appearances in the past decade, then you've probably got a good idea as to what Woke-ish will be.
What's Later
Kavin Jay: Everybody Calm Down! (Netflix)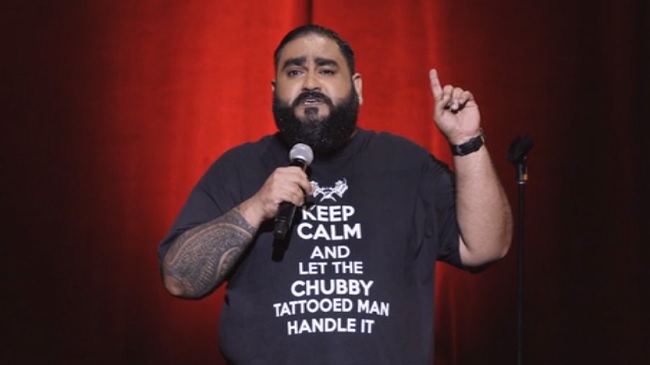 Kavin Jayaram, otherwise known as Kavin Jay in his native Malaysia, is the second comedian from that region of the world to get a special on Netflix this year. (The first was Harith Iskander.) Titled Everybody Calm Down!, the performance, filmed in Singapore, is Jay's first-ever comedy special and — considering the global audience Netflix affords him — likely won't be his last. Hoping to "defy sterotypes" of all kinds, Jay "shares stories about growing up in the VHS era" and the size of his body compared to Europeans and Americans. Everybody Calm Down! streams on Friday, February 2nd.