Welcome to Comedy Now, a weekly column cataloging what comedy fans should know about what's available in the streaming world. Whether it's a brand new special, an old classic, or the oddball show that defies categorization, we'll list as many as we can for your enjoyment right here. Who knows? We may even throw in a few non-streamable bits on occasion, like tour announcements from our favorite comics. You can check out the previous column here.
What's Now
Record Store Day 2018 is here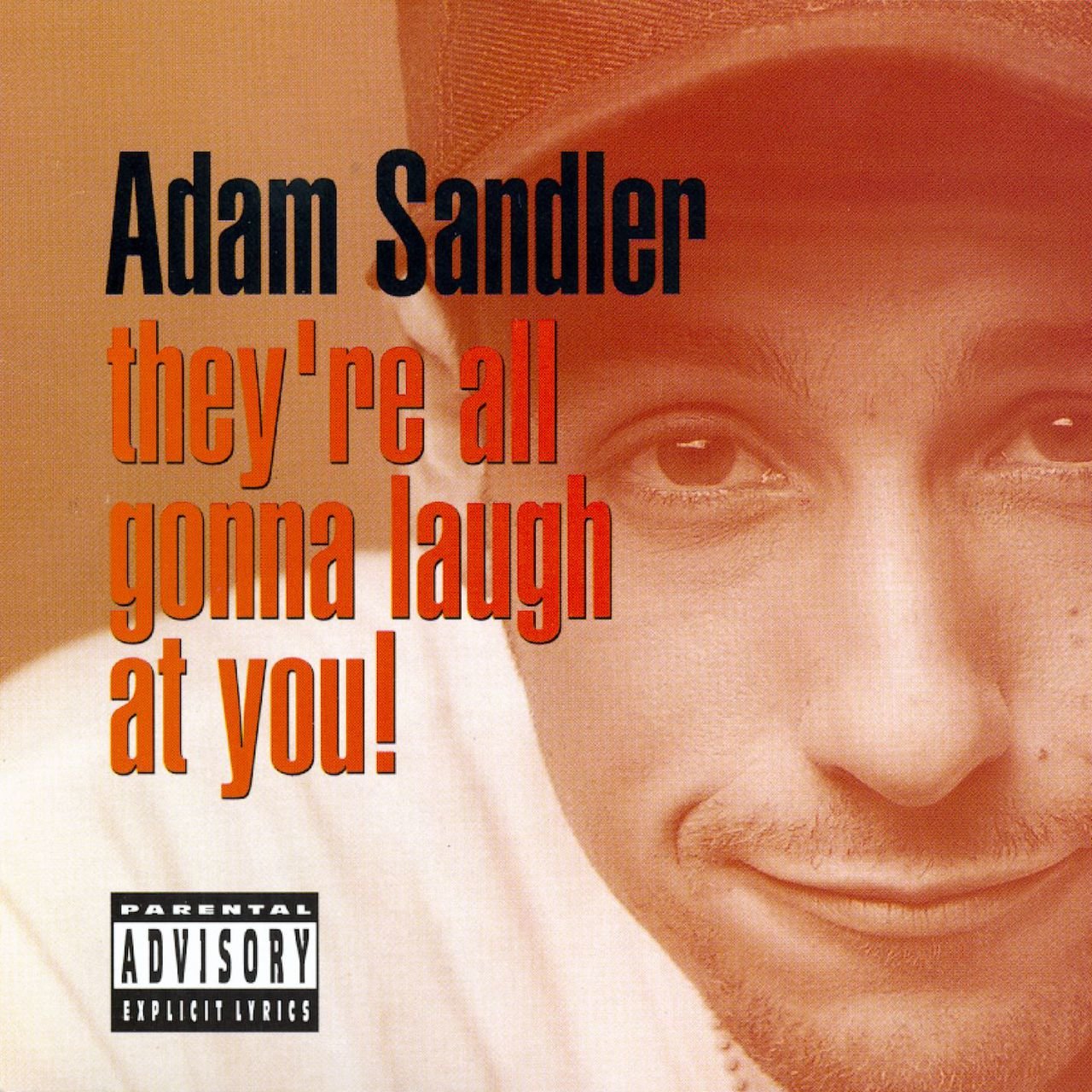 With each passing year, Record Store Day manages to best itself with a dazzling array of special releases whose limited quantities make them a must for vinyl collectors. This year's edition on Saturday, April 21st is shaping up to be no different, as the rock gods Led Zeppelin have promised fans rare mixes of two of their most adored songs. But what about comedy? To help out the stand-up aficionados among you, I put together a short guide to Record Store Day 2018's comedy special releases, including a 40th anniversary reissue of Cheech & Chong's Up in Smoke and Adam Sandler's debut album They're All Gonna Laugh At You!

Speaking of comedy records, have you heard of the Comedy On Vinyl podcast?
If you happen to be a fan of comedy and vinyl records, then you may be interested in writer and actor Jason Klamm's Comedy On Vinyl podcast. Launched in 2011, each episode of the podcast features a comedian, an actor, a writer, or some other person with direct or loose connections to the stand-up world. Why? To talk about the comedy record of their choosing with Jason, who hosts and produces the podcast with Mike Worden in Los Angeles. The discussions range from the historical to the outright comedy-nerdy, as was the case in the latest episode featuring A Futile and Stupid Gesture writers Michael Colton and John Aboud.
Natasha Leggero and Moshe Kasher roast couples (and their own kid) for Netflix
Not only are Natasha Leggero and Moshe Kasher married, the pair of stand-up comedians also became parents back in February. Their new comedy special, The Honeymoon Stand Up Special — which represents the culmination of a years-long tour they embarked on so they could literally extend their honeymoon — is now available to stream on Netflix. Leggero and Kasher spokes to us about the tour and the resulting special earlier this week, joking that they had named their newborn after Uproxx. (They didn't.) Whether you're married, in a relationship, or single, the three-part routine is worth a watch.
Trevor Moore is promoting his Comedy Central special with a 24-hour Facebook Live event
Best known as one of the founding members of the sketch troupe "The Whitest Kids U'Know," Trevor Moore has since branched out with albums and specials showcasing his unique musical stylings. 2015 saw the arrival of High in Church on Comedy Central, and now Moore has followed it up with a special (and accompanying album) titled The Story of Our Times, which premieres Friday night at Midnight on the cable channel. I spoke to him about his creative process for the special and album, as well as the current state of the long-teased Whitest Kids movie and the group's television adaptation of Stripes.

What's News(s)
John Mulaney's next Netflix special gets a plug from Larry King
From the opening monologue to the "Lobster Diner" sketch, John Mulaney's first time hosting Saturday Night Live was a delight. Whenever he's not too busy saying "Oh, Hello" with Nick Kroll (both of whom are performing at Clusterfest this summer), Mulaney is almost always perfecting his own stand-up, which recently found a more permanent home at Netflix. When John Mulaney: Kid Gorgeous at Radio City drops on Tuesday, May 1st, it will be the first of a "multi-special pact" that Mulaney recently signed with the streaming giant. And per the short video above, it's already got Larry King's seal of approval.
What's Later
Kevin James returns to stand-up
Despite the attention given to the Kevin Can Wait casting controversy regarding Erinn Hayes, the series's star, Kevin James hasn't let the matter totally dominate his career. Best known for his previous show, The King of Queens and a smattering of Adam Sandler-like Netflix films, the stand-up comedian turned actor recently returned to his roots with a brand new special — his second only since 2001's Kevin James: Sweat the Small Stuff on Comedy Central. Kevin James: Never Don't Give Up begins streaming next Tuesday, April 24th on Netflix.