At this point it should be no surprise that a piece of Netflix original programming blew people's socks off and became a huge hit, but last December it was shocking and almost confusing when a little-hyped documentary series about a Wisconsin crime called Making A Murderer appeared on the streaming service and immediately became one of its most popular shows ever.
Season two was announced in July but no release date was tied to the project. That still remains true six months later, and now Netflix's VP of original content Cindy Holland has given us an update on the sequel's status.
"The story is still ongoing, so you will see new episodes coming sometime this year as this story continues to unfold," she told USA Today in a recent interview. "We don't know when for sure new episodes will be coming."
"Laura and Moira are (in Manitowoc) shooting regularly and working on what the right story is to tell in the next set, so we're deferring to them on when it will be ready. Very few people inside of Netflix actually know the details of what we're getting because we're wanting to keep it really under wraps and it is an ongoing case so we're trying to be sensitive to that."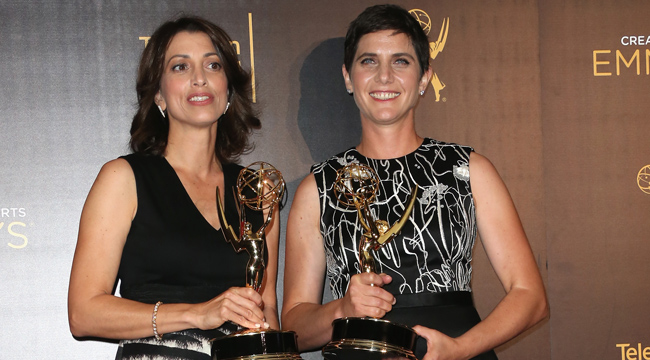 That's the thing about a documentary: it can't come together faster than the source material it's based on, and the second season of the show is dealing with the slow moving appeals of Steven Avery and his nephew Brendan Dassey. Every motion and counter motion can take months, making even Cindy Holland's promise of 'this year' a bit ambitious.
But there is reason to be hopeful we could see the conclusion of their case this year. Brendan Dassey was almost allowed to leave prison back in August when a judge accepted his lawyers' writ of habeas corpus and tossed out his confession. The Wisconsin attorney general fought his release, and now we're waiting for an appeals court to hear the case. Dassey's lawyers literally wrote the book on wrongful convictions (as in the one students read in law school) so there's reason to be hopeful Dassey could be set free.
While most people who have watched Making A Murderer agree that Brendan Dassey was railroaded into prison, they're less certain Steven Avery is innocent. His road to release lies through being exonerated by forensic evidence, and to that end his lawyer is in the process of retesting several pieces of evidence with new scientific methods. The results of those tests should be given to the courts in the next couple of months.
Who knows what will come of them and how long it will take the legal system to respond, but there is no doubt in our minds that they should make for an explosive second season of Making A Murderer, one that could see either Steven, Brendan, or both walk free.
(Via USA Today)