This week in This Week In Posters, we begin with Always At The Carlyle, a hotel where latte-sipping ladies with tiny dogs are always welcome to let their scarves blow in the breeze, or so I gather. Did you know "love letter to sumptuous hotel" is the hot new movie genre? (All posters via IMPA.)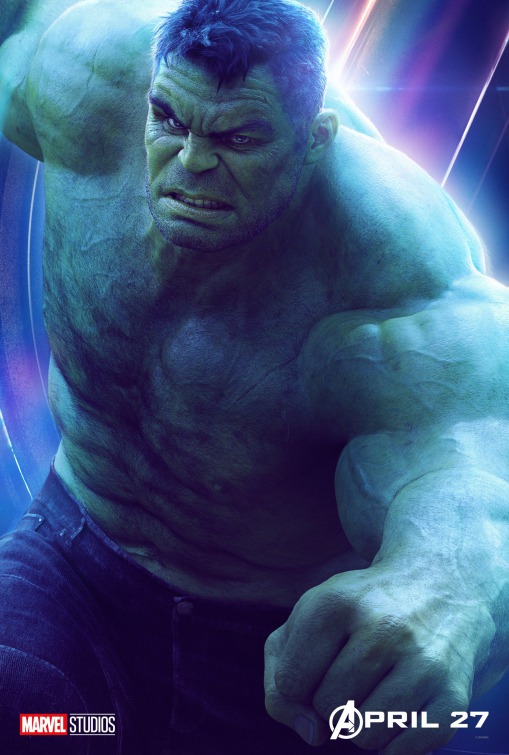 You'll have to take my word for it because I'm not going to post them all, but this is just one of 22 character posters for The Avengers: Infinity Wars. That's right, 22. I think we can all agree that 22 is too many character posters, yes? They could field an entire football team and no one would have to play both ways. I do like this Hulk one though. He's the same Hulk, now with stubble! I like to imagine that when Mark Ruffalo signed on to play the Hulk, Marvel had to hire an entire team of new animators who specialized in "disheveled."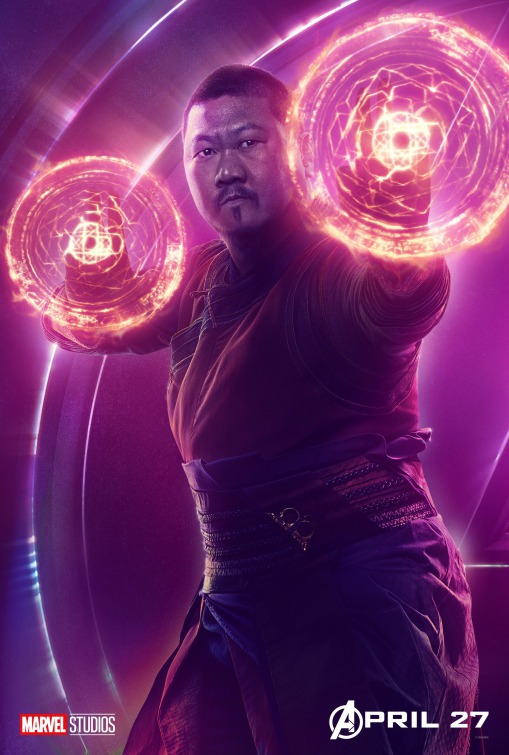 *pushes glasses up nose* All the best Marvel characters can shoot pew-pew thingies from their hands. The interdimensional space shields are a nice twist on it.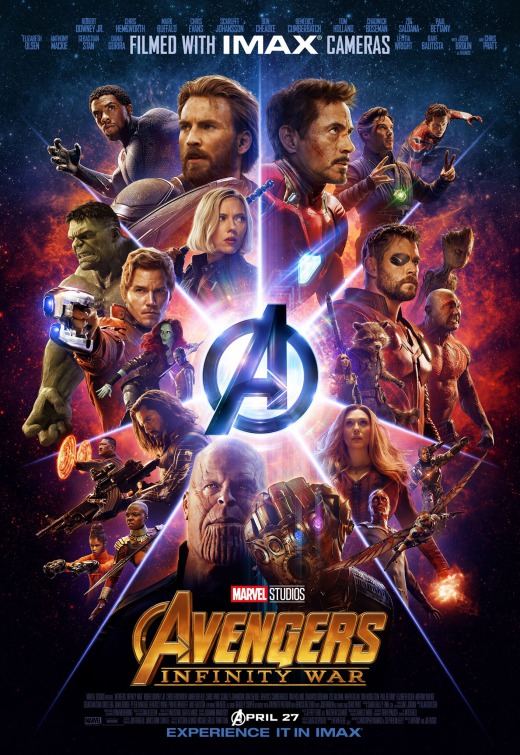 Yes, this is a lot of characters. I see they only decided to put eight of the names at the top, which was probably better than trying to squeeze them all in. Remember what I said about pew-pew hands? Check out all the hands in this. pew-pew hands are v important to the Marvel Universe. I hear Kevin Feige keeps a leather-bound Encyclopedia Of Pew-Pew Hands listing all the pew-pew hands owned by Marvel above his executive toilet.

Awww yeah. For some people it's Super Troopers 2, for others the Han Solo movie. But for me the most-anticipated sequel of the year, nay, the decade, is the sequel to The FP, The FP: Beats Of Rage. I'm happy to see a batshit, Temple of the Doom-esque poster for it.
What's a town supposed to do without ducks, J-Tro?!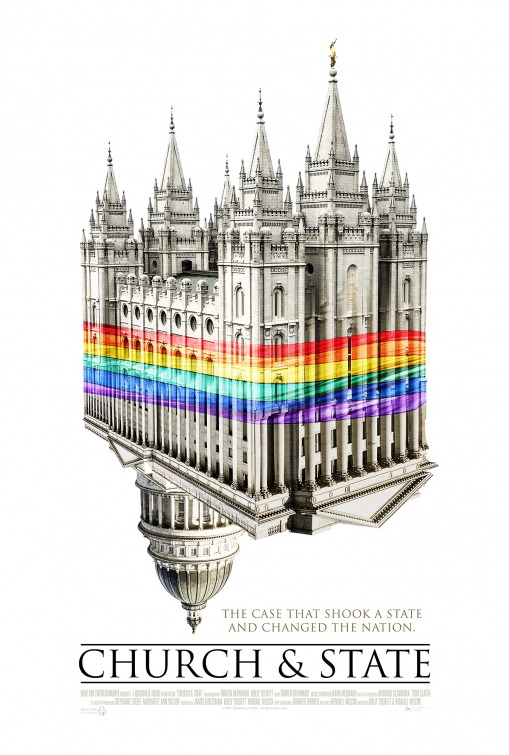 Wait, what church is that? Am I supposed to know? Dammit, you're going to make me Google this, aren't you:
A surprise federal court ruling in 2013 legalized gay marriage for Utah – triggering a fierce battle in a state where Mormon church values control the Legislature and every aspect of public life. [IMDb]
Ahh, Utah. I don't know whether to be offended or flattered that a poster designer expected me to know Utah church and capitol buildings by sight. In retrospect, the little trumpeter guys on the spires should've been a tip-off.
I don't know how to connect the idea of these two teaming up, from the hands and the tandem bike, with the idea of elections, from the "tell your parents to vote" in the banner and the democracy tagline. Are those the parents or the kids? A little unclear. I do appreciate some good tandem bike imagery though.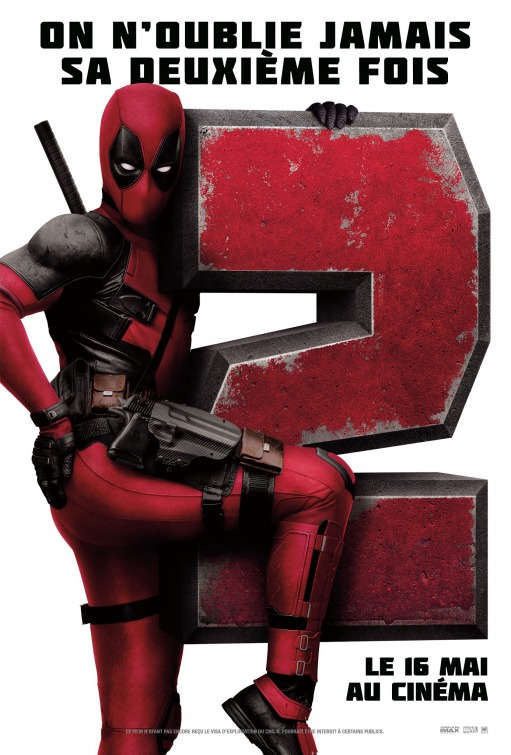 Ahh yes, Deadpool, the superhero who seems like he texts a lot of gifs. And says stuff like "amazeballs."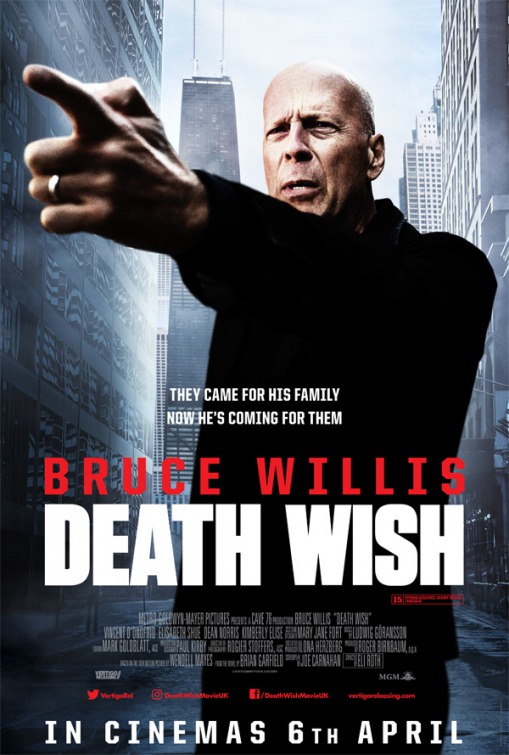 Hey, remember when they remade Death Wish?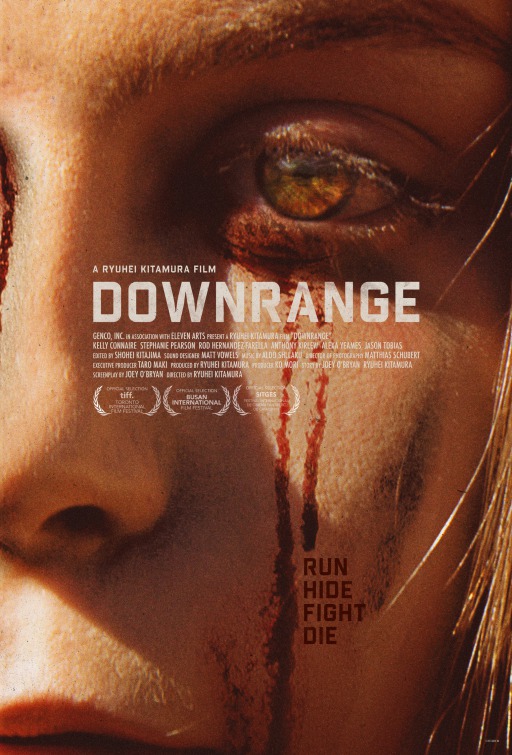 TEARS OF BLOOD. You gotta admit, "run hide fight die" is a pretty badass tagline.
Jesus, are we already at the prequel stage of the Purge franchise? This franchise moves quickly. This one seems to involve, uh… an English soccer hooligan with dreads impersonating Lady Liberty? And his torch is a molotov cocktail, get it?
That seems to be The Purge's thing, taking various disconnected symbology and just smooshing it together at random like an inside joke, but they do it so confidently that it almost fools you into believing it actually makes sense. "Get ready for THE PURGE: PROVOCATION NATION, COMING 2027″ [Cut to poster with frat guy dressed like Julius Caesar beer bonging hemlock in front of cats posed like The Last Supper.]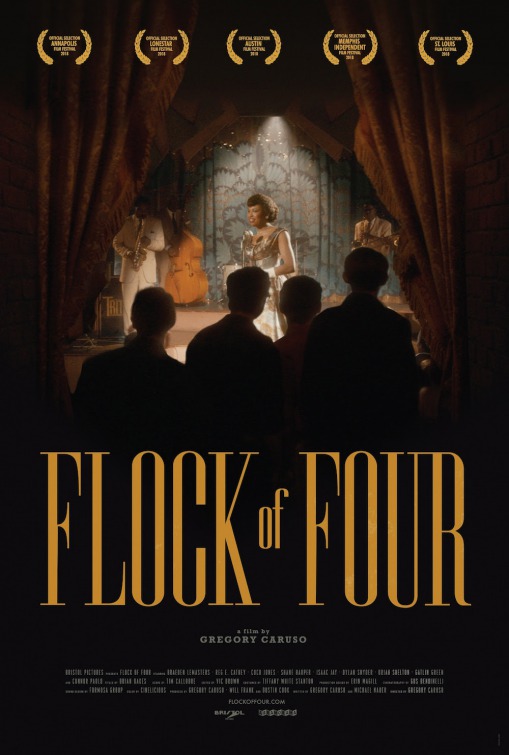 I like the font, and I get a decent idea of what this is about, but… we're just going to refer to people as "flocks" now? Is that even allowed? DOESN'T ANYONE CARE ABOUT DEMONYMS ANYMORE?

What city is that? Dubrovnik? Dammit! I can't believe I'm getting trolled into Google searches by the god damned Sherlock Gnomes movie.
It's honestly kind of impressive that a decently high-profile animated movie can still seem like such a cheap knockoff these days.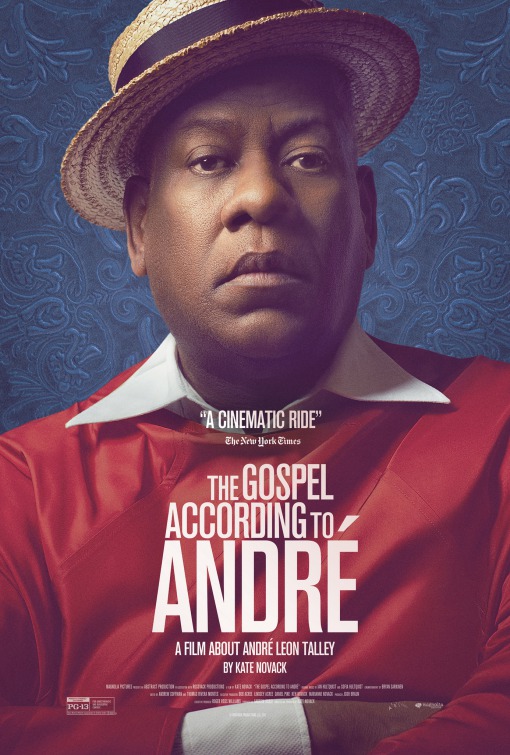 I preemptively feel bad about not knowing who André Leon Talley is, though that is a very cool name. (*does cursory Google*) Ahh, he's a former editor of Vogue. That's great, fashion magazine editors never get enough press, I always say. Can't wait for the three competing docs about Anna Wintour's garbage man coming out next year.
Dude. Come on. Switch the names or switch the faces. It literally takes one click in Photoshop. Also, did they chop part of the title? It used to be "The Guernsey Literary and Potato Peel Society."
I was about to ask what that coastline was in the background, and then I realized "Oh right, it's probably Guernsey." I am very dumb.
Is this part of the Exotic Marigold expanded universe? That's like Marvel for my mom.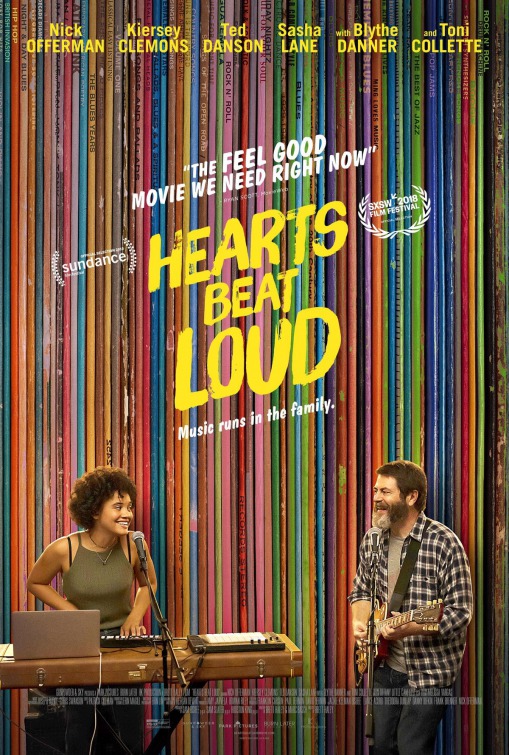 "The feel good movie we need right now." "Heart Beats Loud." Nick Offerman. This feels like the most festival comedy that ever festival'd. That said I like the color scheme on the poster and I'm glad they tilted the text sideways rather than the image. Much better that way.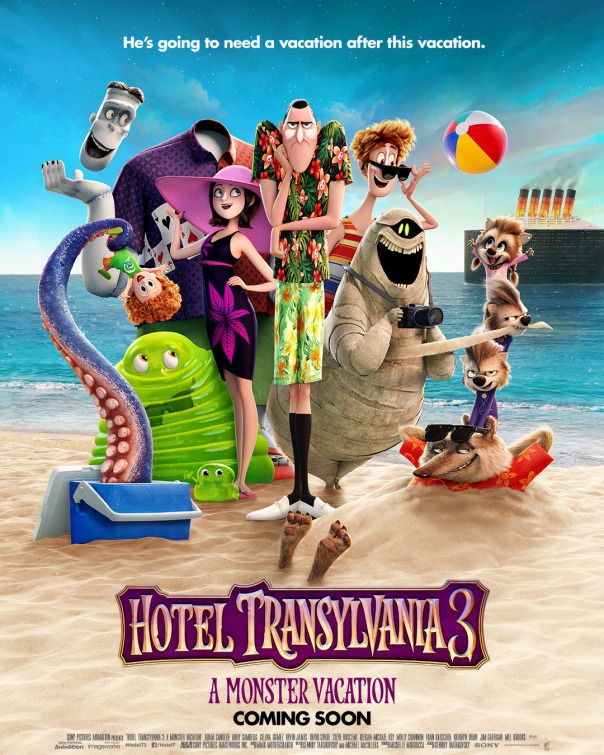 Hotel Transylvania 3: Because kids apparently love images stretched vertically.
"Talk to the girl, save the world." Oh God, is this like a cyberpunk Ready Player One? Like a theatrical, jukebox musical version of Ready Player One, like Ready Player One meets Rocky Horror? That's gonna be an extremely hard pass from me. Also I can't stop looking at his weird stubby arm.
They're totally in my face!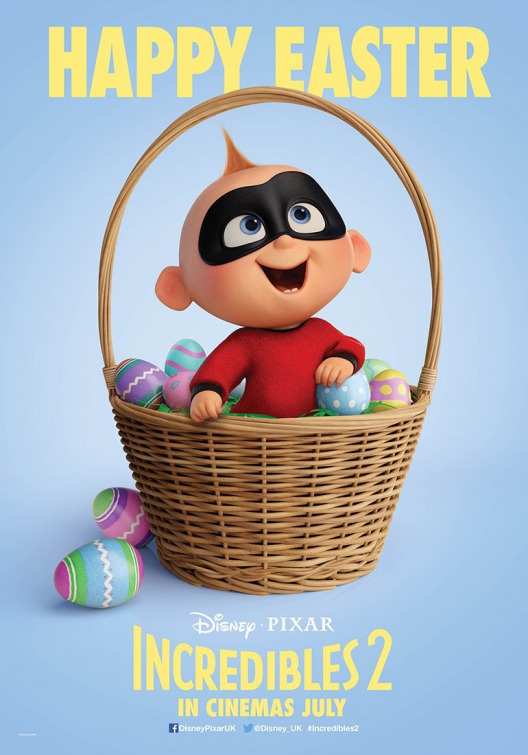 I love Pixar, and the first Incredibles, but I kind of hate the character design on the baby. Is that weird? He's like a scary little tramp, like a shrunken Popeye or something. With the jug ears and spike hair and two teeth he looks like some kind of Depression-era tough who's going to whip out a stiletto knife and steal my stuff.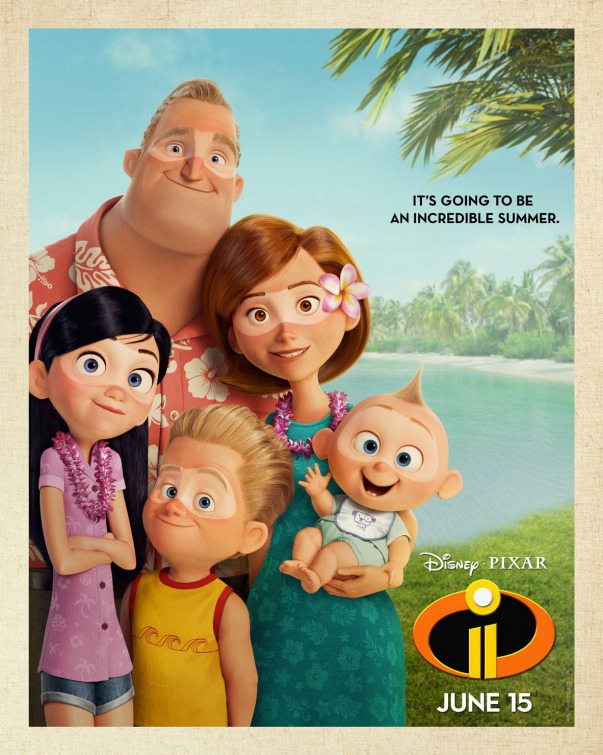 Brilliant concept.
I'll admit, when I first heard there was going to be another Johnny English movie I groaned inside a little bit. But if it's anywhere near as perfectly executed as this poster I'm back onboard.
This is a pretty strong poster for The Man Who Killed Don Quixote, but in fairness the designer had 20 years to get it done.
This is the best week of posters we've had in a long time. This looks great, but I'm a sucker for slimy pee demons.

We get it already, Tom Cruise is not afraid of heights.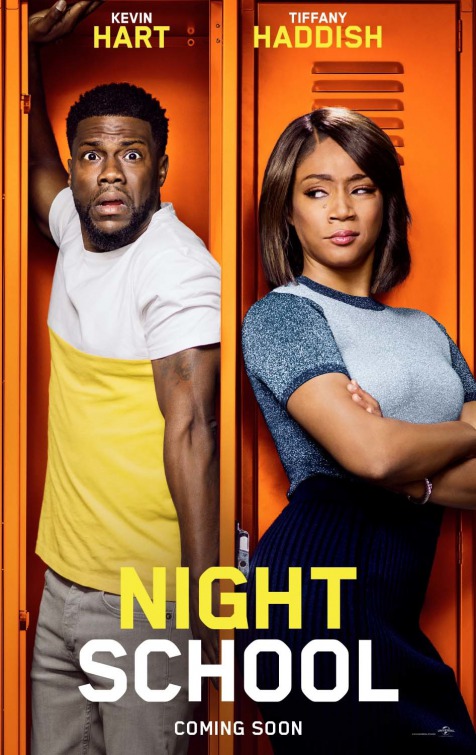 I'm going to pay full price to see this just to thank them for putting the names above the correct faces.
Another strong poster, slightly reminiscent of Marjorie Prime: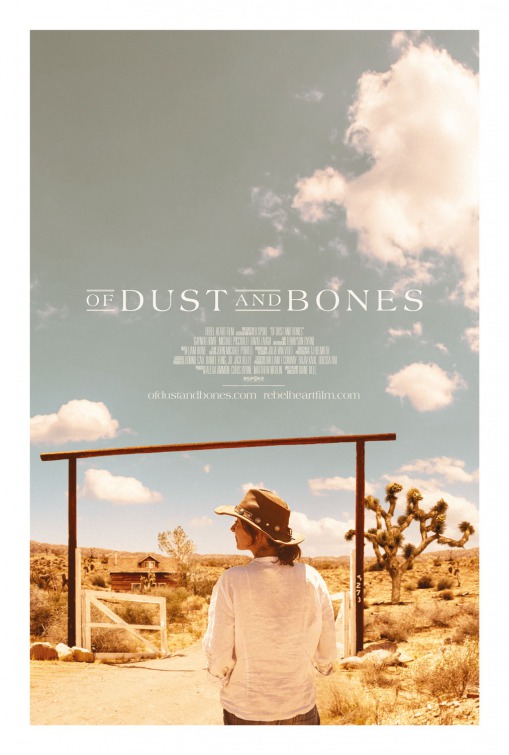 Granted I have no idea what this one's about, but the color scheme and image are nice. Is it an adaptation of a desert lady memoir?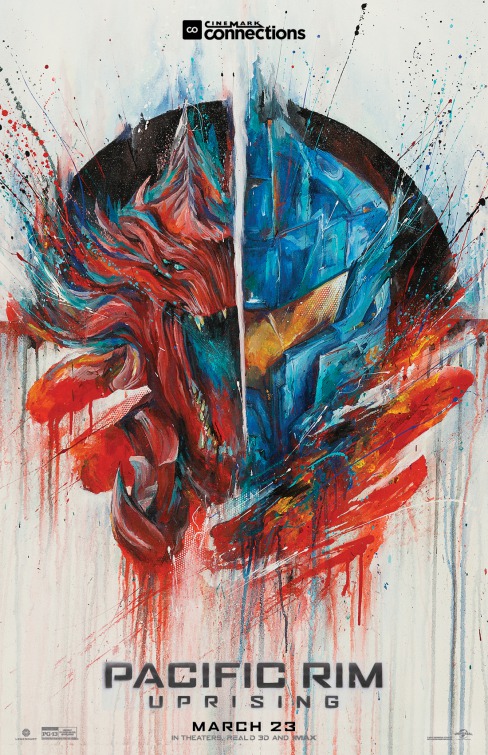 Even in a franchise with a lot of good posters, this one stands out as the best.
Speaking of gorgeous posters, check out this beaut for Under The Silver Lake. Director of It Follows… girl in bikini… extremely artsy design… mysterious tagline… yes.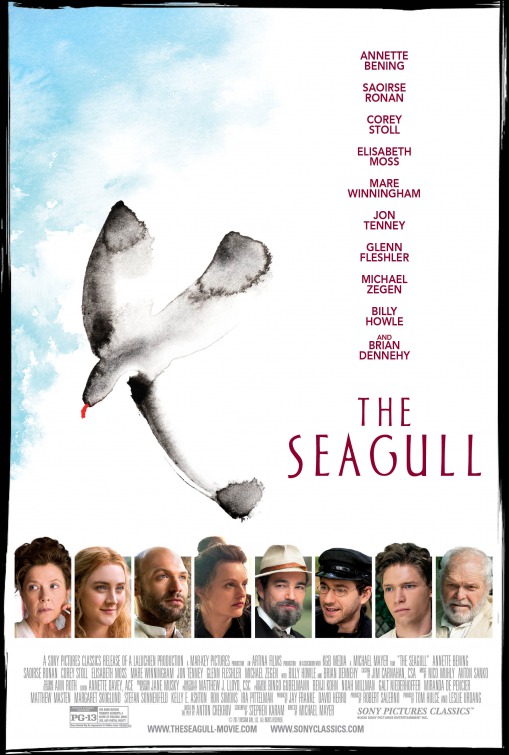 You know what this poster needs? A watercolor illustrating the title and eight tiny headshots.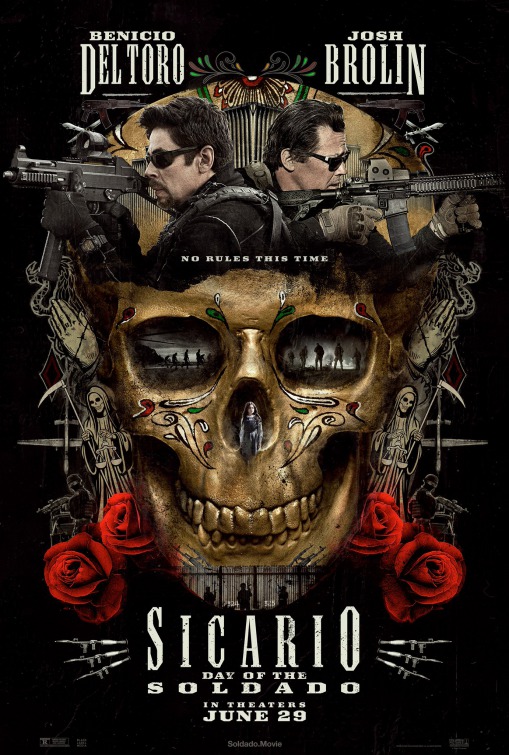 Wow, a Dia De Los Muertos skull design and they matched up the names and faces? What God did I please! This poster is somehow perfect, and looks like a bedazzled t-shirt that Sylvester Stallone would wear.
It's a good thing this looks so tasteful, because frankly, a Sicario sequel without Denis Villeneuve that promises "even more vigilantism!" sounds like a disaster.

Wow. Another great one. The art on this one is so good you almost don't notice that, being a horror movie, it's probably about a haunted house.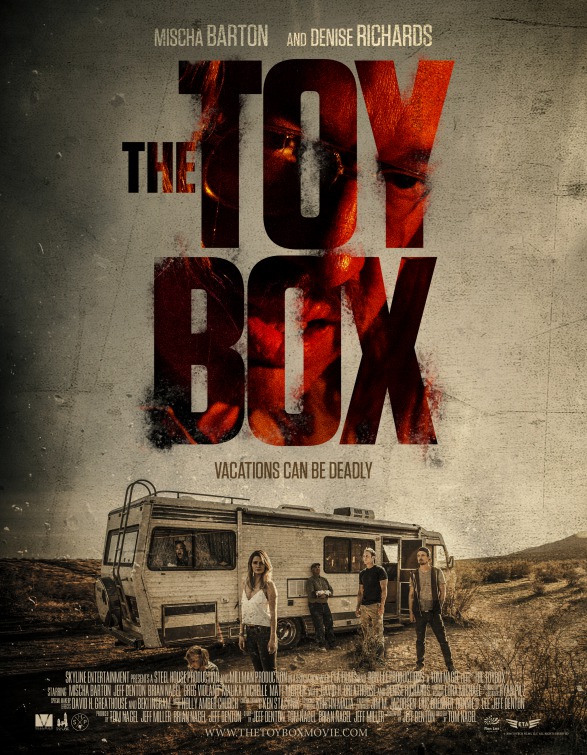 Mischa Barton and Denise Richards?! I'm surprised they didn't focus more on the "movie that stars Mischa Barton and Denise Richards" aspect of this. That's the selling point for me, much more than a horror movie about RVs.
NEGATIVE SPACE. A robot with a beard? Is that a first? Anyway, this is a perfectly decent poster that looks like it didn't take much time or money to produce which is perfectly on brand for Blumhouse.